EVENTS IN MANILA: February 9-10, 2019
Celebrate the season of love by going on a date with your partner, creating good memories with the family, or giving yourself a solid break. Whatever your relationship status is, you deserve to remember how it feels to be loved.
Take a day off and spend some quality time with your dearest ones at these events happening this weekend.
3rd World War II Film Festival: War and Women (February 9)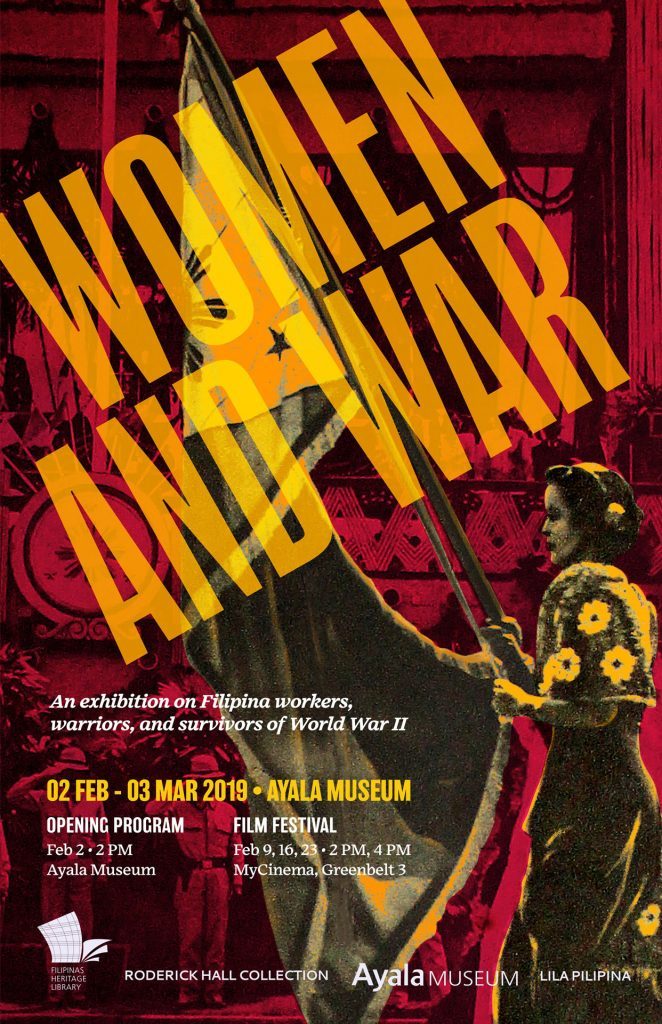 In conjunction with the month-long exhibit Women and War, taking place on February 2 until March 3, 2019 at the Ayala Museum, the film festival will kick off on February 9 at the Ayala MyCinema, Greenbelt 3. It focuses on war and women, highlighting documentaries revolving on the important historical events during the Battle for Manila and World War II, movies of romance genre about Philippines and Japan, and biopics on women warriors of the country.
Also read: Women and War: An Exhibition on Filipina Survivors of World War II
Silent Sky (February 9-10)
See for the second time the critically-acclaimed play by America's most produced playwright Lauren Gunderson, Silent Sky,  this weekend at the Carlos P. Romulo Auditorium, RCBC Plaza, Makati City. It is back on stage for a limited encore performance since last week.
Based on the real-life story of one of the greatest unsung heroes of the science history, the play revolves around the story of Henrietta Levitt, a woman who battled tremendous societal pressure to give up her passion for astronomy, which was heavily dominated by males during the early 1920s.
Also read: Repertory Philippines Silent Sky Is Back on Stage This February 2019
Duncan MacMillan's: Every Brilliant Thing (February 9-10)
Portraying how a mental health condition cannot and should not hinder anyone from living life to the fullest, the light tale performance titled Duncan MacMillan's: Every Brilliant Thing will surely spark everyone's interest. Happening at the Maybank Performing Arts Center in BGC this weekend, the show follows the story of a young girl who copes with daily life struggles, particularly dealing with her mother's depression.
Also read: Be Inspired with Duncan Mac Millan's Every Brilliant Thing
Travel Tour Expo 2019 (February 9-10)
Get some exclusive deals for the whole family at the country's biggest and much-anticipated travel and tourism event Travel Tour Expo 2019 this weekend at SMX Convention Center in Pasay. The event will feature the biggest airlines, hotels, resorts, theme parks, and cruise lines where you can get special discounts and packages from. The entrance fee is Php 100.
Also read: Travel Tour Expo 2019 to Offer Exclusive Flight Deals this February 8 to 10
Converging Realities: 5th Solo Exhibition of Reybert Ramos (February 9-10)
This weekend, see the contemporary Manila through the eyes of the visual artist, Reybert Ramos, as ArtistSpace and Galerie Stephanie present Converging Realities exhibit at Ayala Museum in Makati. Ramos fuels Converging Realities with strong social realism and paradox that push his audience to deduce the symbolism incorporated in his dog-human hybrids, particularly those that are narrative in nature. Admission is free.
Also read: Converging Realities: 5th Solo Exhibition of Reybert Ramos
Are you planning to go to any of these events? Share it to us in the comments below!