Travel Tour Expo 2019 to Offer Exclusive Flight Deals this February 8 to 10
The Philippine Travel Agencies Association (PTAA) is looking to break foot traffic record once again at the 26th edition of the Travel Tour Expo (TTE) from February 8 to 10, 2019.
Be sure to explore the Philippines!
Considered as the country's biggest, most-awaited annual travel and tourism event, the TTE 2019 will be offering exclusive deals for you and the whole family. The event will feature the biggest airlines, hotels, resorts, theme parks, and cruise lines where you can get special discounts and packages from.
Also read: Travel Tour Expo kicks off with a glam gala night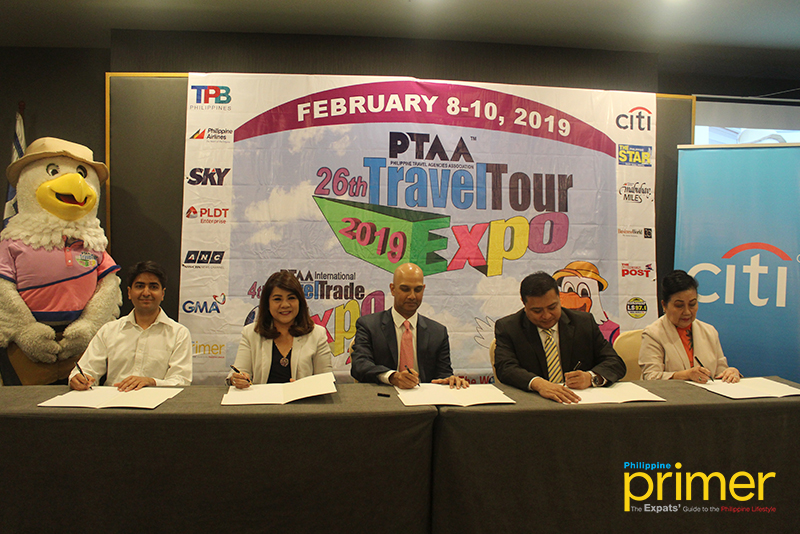 (From left) Gaurish Khanna of Citibank, Marlene Dado Jante of PTAA, Mukul Sukhani of Citibank, PTAA President Richie B. Tuaño, and TTE Co-Chairman Patty T. Chiong pose to sign the MoA during the press conference last week
With a reputation as a one-stop shop for everyone's travel needs, the annual event also announced that the new Philippine Airlines (PAL) destinations will be exclusively available in this event! Some of these new flights include India, Hanoi, and Phnom Penh, plus domestic flights such as the Antique-Clark route.
Visit the Go Kyushu booth and discover Amakusa tourist spots and more!
Citibank cardholders will also be treated as a first class with an earlier entrance time on its first day with a free entrance fee, exclusive discounts, and packages.
Attendees are advised to bring their valid passports and credit card for faster processing on the event.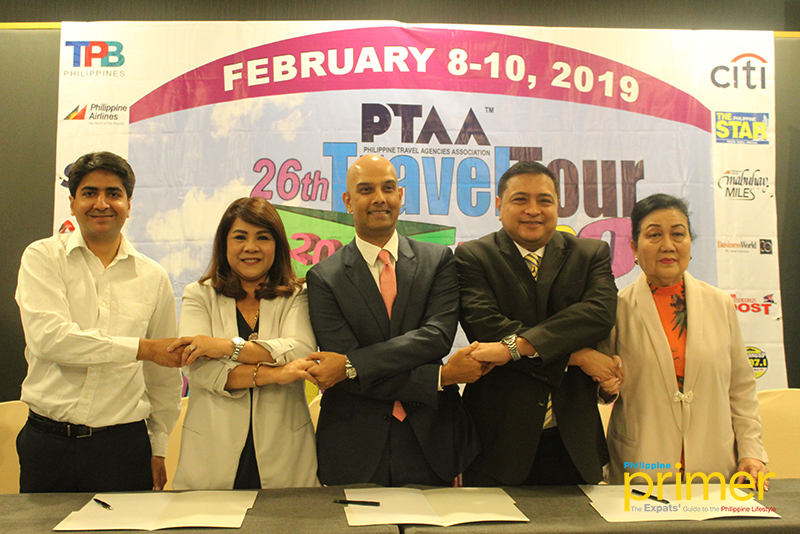 The organizers and partner sponsors all agree that the event of February will further promote travel and tourism in the country
The 26th edition of the Travel Tour Expo is supported by the Department of Tourism, Tourism Promotions Board, Philippine Airlines, Mabuhay Miles, and Citibank.
Come to SMX Convention Center Manila from February 8 to 10, 2019! General admission fee is Php 100. Visit our Hakodate and Kyushu booth (booth numbers 253 and 254) near the stage to discover Japan's best destinations from North to South!
Also read: Travel Tour Expo 2018: A reveal of people's love for travel
Details
What: 26th Travel Tour Expo
When: February 8-10, 2019;
February 8: 9:30 a.m. to 7:00 p.m.;
February 9: 9 a.m. to 7 p.m.;
February 10: 9 a.m. to 6 p.m.
Where: Halls 1-4 and Function Room 1-5, SMX Convention Center, Sea Shell Lane, Mall of Asia Complex, Pasay City
Ticket Price: Php 100 – General Admission including children and students; Php 70 – Senior Citizens