Korean BBQ Restaurants in the Metro to Satisfy Your Cravings
Korean barbecue or KBBQ is one of the food trends that quickly became popular, accompanying the Hallyu Wave that took the country by storm with the popularization of Kpop and KDramas. We just can't get enough of KBBQ as much as we can't put down our phones whenever we watch our favorite shows.
Luckily, KBBQ restaurants have been opening in most parts of the Metro, which ensure that you won't run out of choices when looking for a place to eat.
Here's a list of some of the KBBQ restaurants that will surely satisfy your cravings!
Soga Miga
Giving their visitors an authentic Korean experience, Taste of Korea, Soga Miga, offers unlimited authentic Korean pork and beef. They also offer unlimited japchae, samgyeopsal (pork belly), tteokboki (spicy rice cake), pork steak marinated with chili past, heamul pajalleon (seafood pancake), among others. Soga Miga is located at Waterfront Festival Mall Alabang, Muntinlupa City.
Also Read: Soga Miga in Waterfront Festival Mall
Jang Ga Nae
Jang Ga Nae not only offers unlimited Korean barbecue but also a wide selection of Korean dishes such as kimchi, japchae, bibimbap, and samgyeopsal. Customers are also treated to an assortment of complimentary side dishes, such as vegetables and kimchi while they wait for their meat to finish grilling. Apart from their dishes, Jang Ga Nae is also known for having Korean barbecue that's the perfect match with a bottle of beer! Visit Jang Ga Nae at 8137 Plaza, Ortigas, Pasig City.
Also Read: Jang Ga Nae
Jin Joo Korean Grill
Serving authentic Korean cuisine, Jin Joo Korean Grill serves classic and innovative Korean dishes that will surely satisfy your Korean food fix. Give their Jin Joo's 8 flavors a try, which is a classic samgyeopsal that's served in eight different flavors such as Honey Garlic, Wine, Herb, Curry, Soybean, Red Pepper, Nutty, and Smokey BBQ. You may visit Jin Joo Korean Grill at the SM Aura Sky Garden and at the Eastwood City Walk.
Also Read: Korean BBQ fix at SM Aura: Jin Joo Korean Grill
Yoree
Yoree is considered to be one of a diner's go-to place for all their Korean cravings and for good reason too! They offer exquisite servings of japchae, steamed egg, bibimbap, sundubu, ribs, and desserts. Most of their ingredients are imported from Korea, including their beef that is roasted over charcoal. They also take pride in their must-try Wagyu beef! Yoree has two branches in Manila located in BGC's The Forum and Alabang's Molito Lifestyle Complex.
Also Read: Yoree: Home of Authentic Korean dishes in Manila
Gen Korean BBQ
Gen Korean BBQ serves around 35 different kinds of meat for your grilling pleasure! Not only do they have the usual pork and beef, but they also carry chicken, seafood, and even ox intestines. You can also sample their original creations, the Red Wine Samgyubsal and Cajun Pork. Drop by Gen Korean BBQ at SM By the Bay, Mall of Asia Complex, Pasay City!
Also Read: Gen Korean BBQ in Pasay: Get your eating pants on!
Danji
Danji is the perfect place for group meals and family bonding! The restaurant is budget-friendly, and they have platters of beef and pork that you can choose from, depending on what you're in the mood for. They also have healthy dishes like the Yachae Bibimbap. You can find Danji at Bel-Air Makati.
Also Read: Danji in Makati: Everyday treat to Korean BBQ and health food
San Sung Korean Restaurant
San Sung is known for their homecooked Korean food that makes use of local and imported ingredients to suit the local palate. Their beef is imported which allows the customers to have the full Korean experience. Their Samgyeopsal is one of their most recommended dishes. Drop by San Sung at Poblacion, Makati City.
Also Read: San Sung Korean Restaurant in Makati: Home-cooked Korean in Poblacion
Kiwa Korean Grill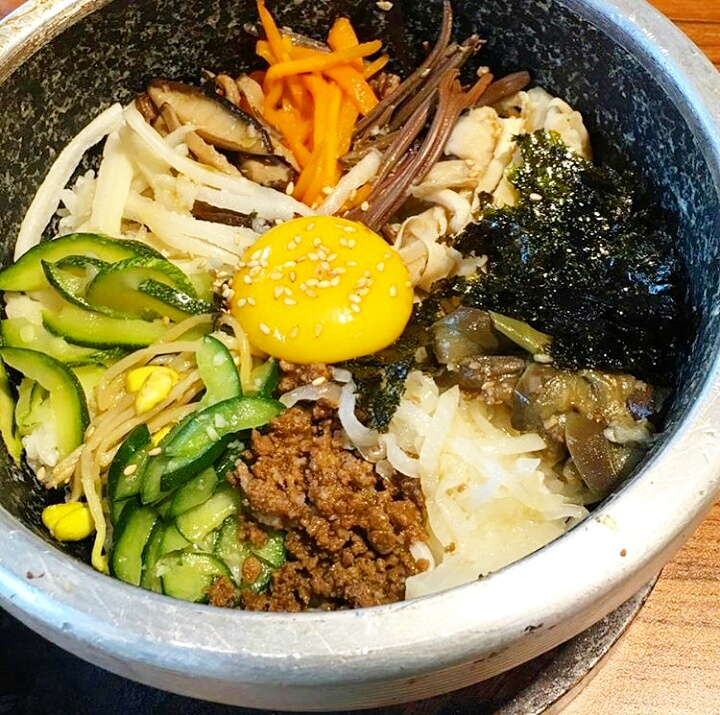 Kiwa Korean Grill gives their guests a fine dining experience that features a premium-quality menu prepared using Korean cooking techniques. They also offer full course meals depending on your choice of meats from beef, pork or chicken. Not only do they give their visitors the authentic taste of KBBQ, but they also let them experience the gourmet Korean food like no other. You'll find Kiwi Korean Grill at Solaire, Paranaque City.
Also Read: Kiwa Korean Grill: Premium Korean Dishes at Solaire
Seoul Galbi
Seoul Galbi is a favorite among foodies who love Korean barbecue. You would want to give their samgyeopsal a try because once you start, you'll never want to stop! It's the perfect place to hang out after a long day at work or just to hang out with your family and friends. They have two branches and both are located in Makati, one in San Antonio and one in Poblacion.
Also Read: Seoul Galbi in Makati: A Korean Restaurant in San Antonio Village
Sibyullee
What's better than Korean barbecue? Grilled Cheese BBQ, of course! At Sibyullee: Flavors of Seoul, you'll experience another level of Korean barbecue, and it involves cheese. The highlight of dining at Sibyullee is not just their premium meat choices—it's the fact that they can be eaten with cheese! You'll also want to give their haemul pajeon or their Volcano Kimchi fried rice a try. It's located at Ayala Malls The 30th, Pasig City.
Also Read: Sibyullee at Ayala Malls 30th in Pasig: A Cheesy Korean BBQ Experience
Makchang Korean Grill
Makchang Korean Grill is not only budget-friendly, but it's also an ideal place to dine in groups. Their meat is perfectly seasoned and is grilled over charcoal that creates the delicious barbecue taste that you'll crave for. Sample their Beef or Pork Galbi, as well as their Samgyeopsal. They also make sure that their unlimited side dishes perfectly compliment their meats. You can visit Makchang at Ermita, Manila.
Also Read: Makchang Korean Grill Restaurant in Ermita, Manila
K-Pub BBQ Restaurant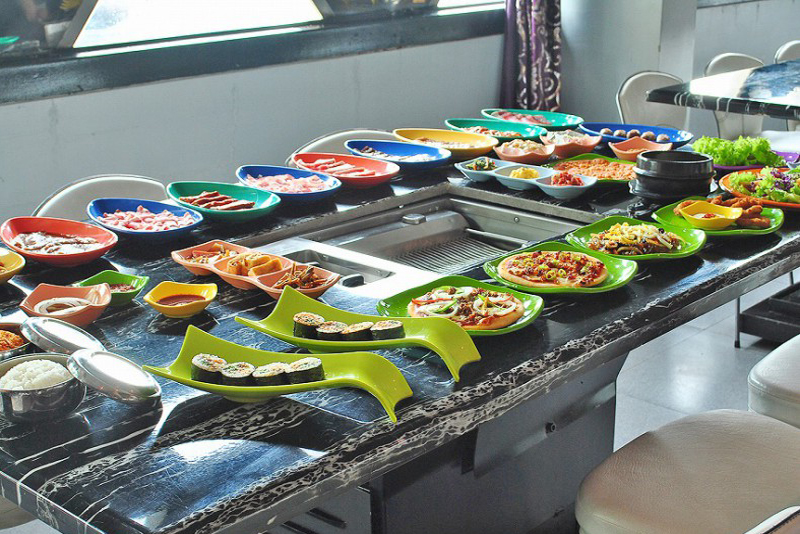 K-Pub BBQ is the perfect place to go if you want to fully experience the Hallyu wave. It's not only a meat-all-you-can experience, but it also transports you to Seoul with your favorite Kpop hits. Their unlimited meat meals are partnered with a wide range of side dishes. K-Pub has branches in BGC, Glorietta, and TriNoma.
Also Read: K-Pub BBQ
Have you tried any of these restaurants before? Which one is your favorite? Don't forget to tell us your go-to KBBQ Restaurant in the comments below!