Rockwell Bridge Closed for Renovation
Update as of January 21, 2019: The Estrella-Pantaleon Bridge or Rockwell bridge rescheduled on January 19, 2019. For alternative routes, please see below.
Citizens of Metro Manila! If you are from or going through Makati and Mandaluyong, expect heavier bumper-to-bumper traffic until 2021.
The rehabilitation of Rockwell bridge or Estrella-Pantaleon Bridge, which links Makati City and Mandaluyong City, will start its operation scheduled on January 12, 2019 at 8 a.m.
Also read: Morris Garages: Millennial Cars With a Rich Heritage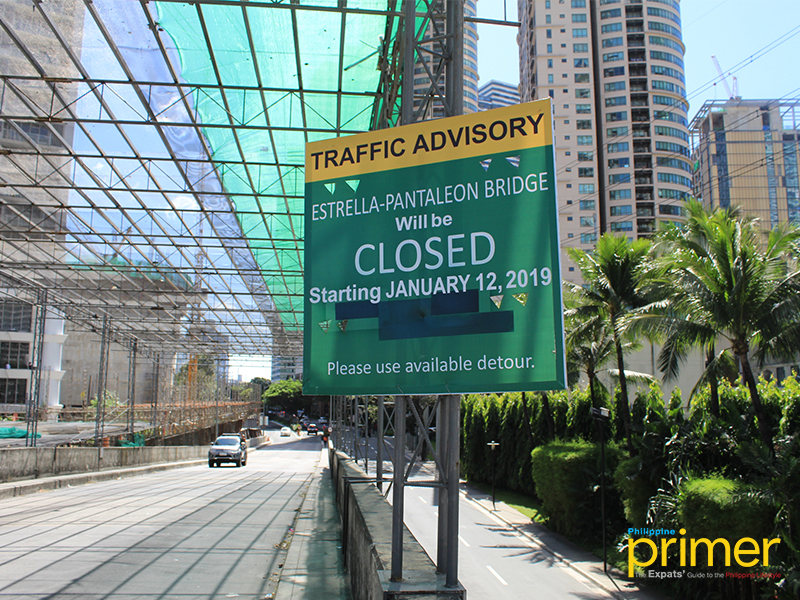 MMDA Traffic advisory on Rockwell bridge closure
The reconstruction of this project was initially planned last September but was postponed due to severe traffic it caused and also due to public demand claiming that most citizens were not formally aware of the closure.
IMAGE DWPH Spokesperson Celine Pelago
The Metropolitan Manila Development Authority (MMDA) and Department of Public Works and Highway advised on Friday, January 4, 2019, that the reconstruction of the bridge would transform the two-lane drive to a wider four-lane drive.
Operations are expected to be finished in 2021, spanning around one year and ten months of road work. However, MMDA disclosed that the project has no exact date for its completion.
Rockwell Bridge also known as Estrella-Pantaleon Bridge
MMDA advised motorists to take these alternative routes:
Motorist coming from Mandaluyong, San Juan, Quezon City taking the Mabuhay Lane (Sgt. Bumatay and Barangka Drive) must take right to Pantaleon to Coronado, then take the Makati-Mandaluyong Bridge.
Motorists coming from Maysilo and San Francisco may take on Coronado and Makati-Mandalayong Bridge.
Motorists from Mandaluyong heading to Makati Business Center may also take EDSA to Guadalupe Clolver leaf to J.P. Rizal Avenue Extension, then take Estrella.
Motorists from TIVOLI Garden Residence may use the back gate situated at the Private Road (Sen. Gonzales Road).
All motorists heading out of Makati Avenue may take P. Burgos(which is converted to a one way street), to Makati-Mandaluyong Bride, Coronado, then San Francisco to Mabuhay lane.
Motorist coming from Rockwell take Estrella then right to Gumamela Str., then left to Camia Street to J.P. Rizal.
Public Utility Jeepney and Tricycle will be diverted to the Private Road (Sen. N. Gonzales Road) and vice versa.
On an average basis, an estimated number of over 35,000 vehicles that goes through the Rockwell Bridge will be affected and be diverted to different routes.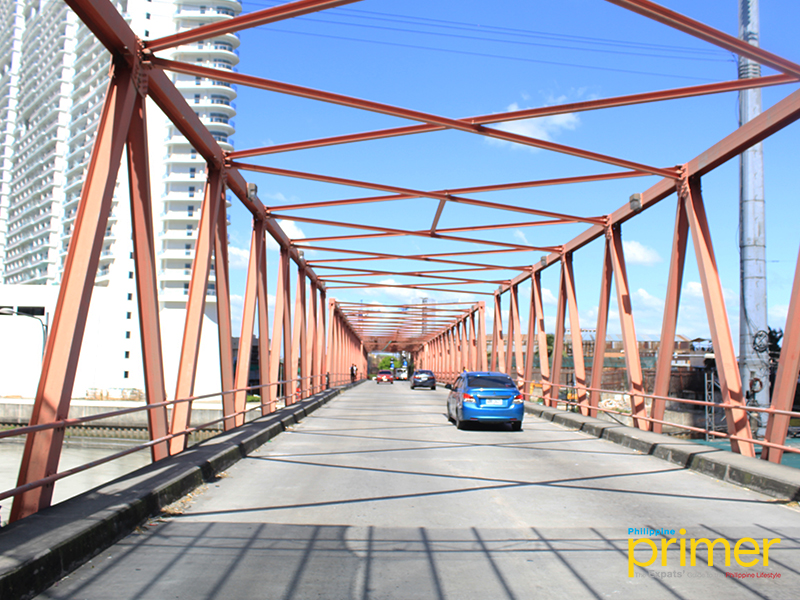 Aside from the Rockwell Bridge, the Binondo-Intramuros bridge, which started its groundbreaking last July 17, 2018, is also on a reconstruction process.
Both Pasig bridges are subsidiary of the Php 3.6 billion grant agreement—or the Agreement on Economic and Technical Cooperation—of China and the Duterte administration that happened last May 15, 2018.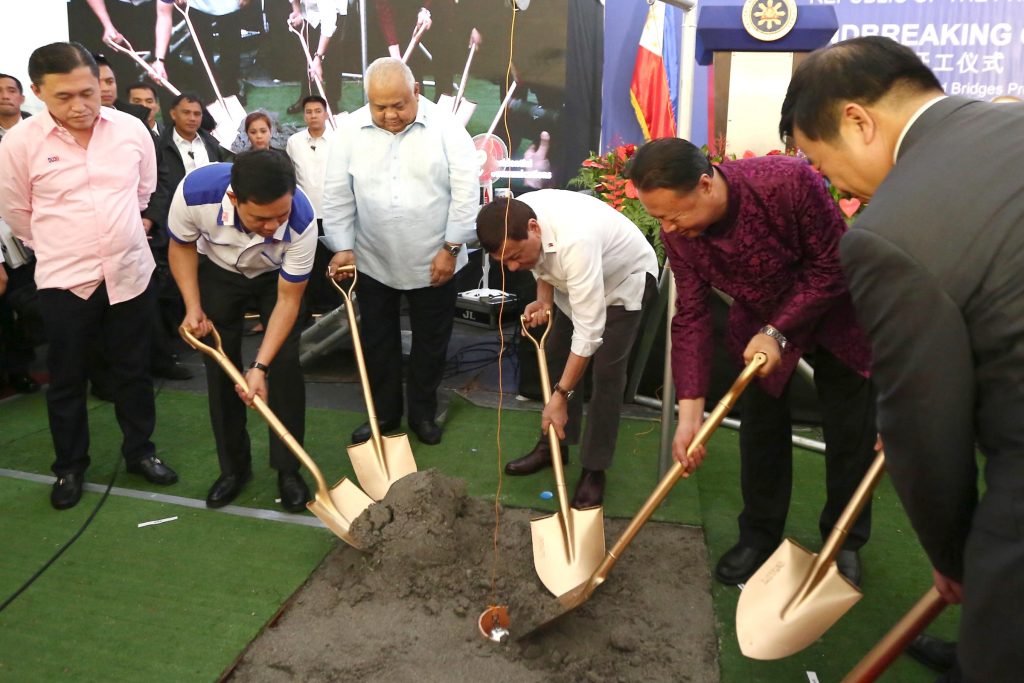 IMAGE pna.gov.ph
With the grant on course, Chinese firms CCC Highway Consultant Ltd. and China Road and Bridge Corporation will take the driver's seat with the reconstruction, survey, and the designing of the Pasig river bridges.
Also read: Trip to Japan Now Requires ¥1,000 Departure Tax
---
Source: pna.gov.ph