Starbucks PH Celebrates 21st Anniversary With A Limited Edition Merchandise
Over two decades ago, Starbucks set foot in the country with its first ever branch inside the 6750 Ayala building, making the Philippines its third market outside North America.
Starbucks has since won every Filipino's heart with their cup of warm and filling coffees. As they continuously serve everybody's favorite coffee and cold drinks, Starbucks Philippines commemorates their 21 years in the country with a limited edition merchandise!
Also read: Starbucks Reserve Philippines: Ultra-Premium Coffee Experience by Starbucks
While everybody's eager to get their hands on the newest Starbucks 2019 planner and travel organizer, some might be figuring out what they would give their loved ones this holiday season.
The perfect gift for yourself or your loved ones? Starbucks Philippines's limited edition Anniversary mug and tumbler!
Also read: LOOK: Starbucks Planner 2019 Is Finally Here!
16oz. 21st Anniversary Mug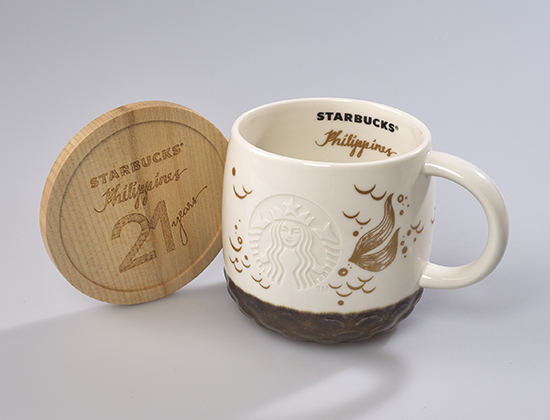 The mug design is inspired by the tail scales of the siren in metallic bronze color
Engraved in the anniversary mug is Starbucks's logo of a twin-tailed mermaid in a metallic bronze finish. The mug also includes a wooden cover and a mark of Starbucks Philippines's 21 years in the country.
16oz. 21st Anniversary Tumbler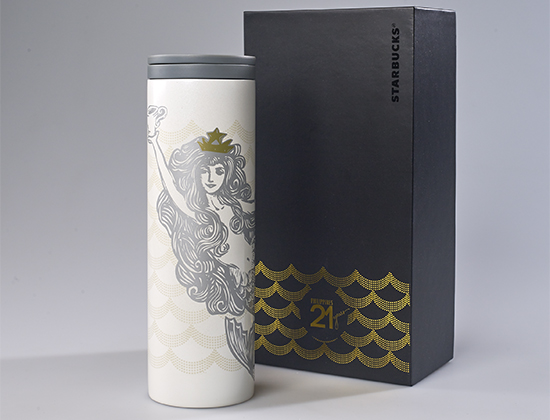 The tumbler features a classic Siren artwork in pearl white background
For those who are always on the go, Starbucks Philippines's 21st-anniversary tumbler featuring a mermaid artwork in pearl white background is perfect for you. It has a silver and a touch of gold finish, too!
Both mug and tumbler come with a specialty box that's perfect if you're eyeing to give these goods as a gift for the holiday season. Make sure to grab these limited edition merchandises because it's only available for a limited time only!
For more information, visit the Starbucks Philippines official Facebook page, or their website at www.starbucks.ph. 
---
Image from Starbucks