Säntis Delicatessen Treats Its Loyal Customers with New Gourmet Card
"Merry Christmas!" This was what greeted Mr. Werner Berger, President of Säntis Delicatessen, one September morning. The rather early salutation came from one of his jolly employees at Säntis Deli. Waking up from his astonishment, this was when he realized how Christmas in the Philippines actually begins on September's very first light. With this, he settled down and concluded that Christmas in the Philippines is now underway!
Mr. Werner Berger smiling with one of the winners during the raffle draw at Säntis Delicatessen, Yakal.
Also read: Business Talk with Werner Berger, CEO of Werdenberg Corporation Manila 
And just like an early Christmas present, Säntis Delicatessen, whose specialty lies in satisfying people's craving for ambrosia and a fine dining experience, celebrates the Yuletide season early by gifting their most loyal customers with their new Gourmet Card!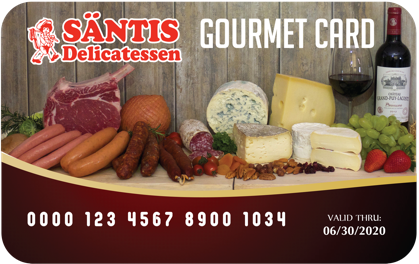 After 25 years, Säntis Deli's most loyal customers get to celebrate Christmas early by earning points at any of their stores.
Whether you choose to shop at Yakal Street in Makati, Bonifacio High Street in Taguig, Alabang or in Tagaytay, the 12 branches of Säntis Delicatessen and their loyalty program shall treat you with various bonuses.
For one, loyal customers do not only get to enjoy these advantages at Säntis Deli, because shoppers may also earn their points by dining at I'm Angus Steakhouse, home to savory steaks and fine wine, Chesa Bianca delighting you with authentic Swiss flavors, Carpaccio Ristorante Italiano one of the best Italian restaurants in San Antonio Village, and Cave Werdenberg for the connoisseurs of wine, which can all be spotted along Yakal Street in Makati!
Known for their sumptuous steaks, I'M Angus Steakhouse slices delicious bites with a side of mashed potatoes for the Gourmet Card launch attendees.
The Raclette, melt-in-the-mouth cheese becomes the highlight of Chesa Bianca's food table.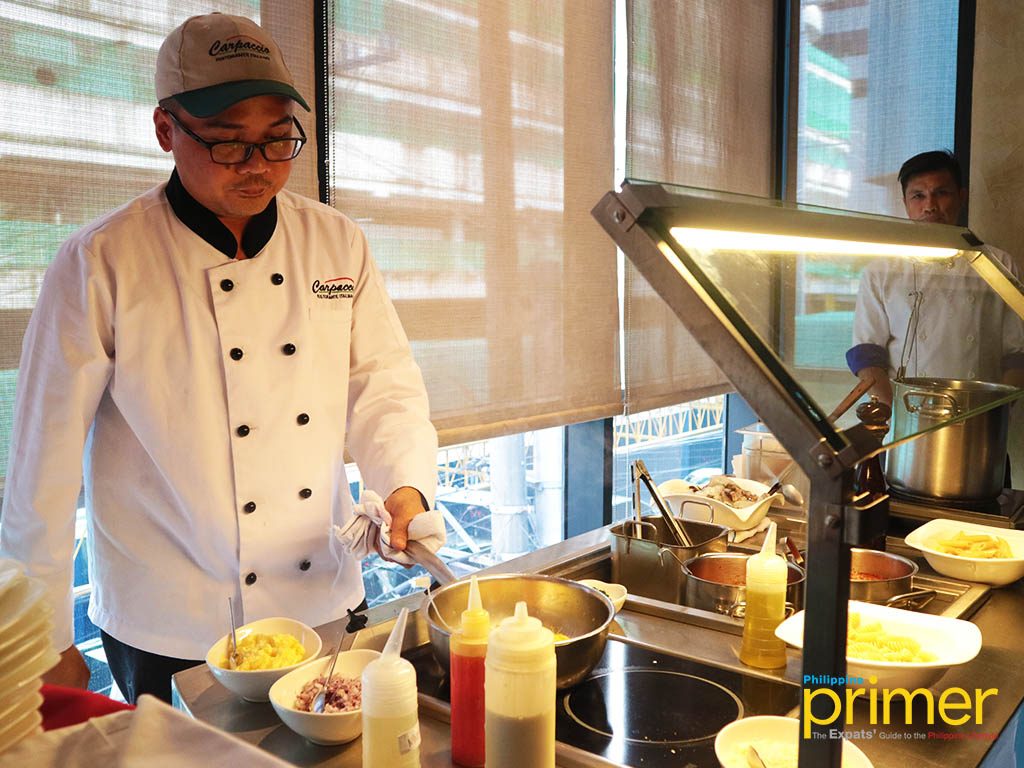 Carpaccio Ristorante Italiano welcomes guests with a view of Italian pasta preparation.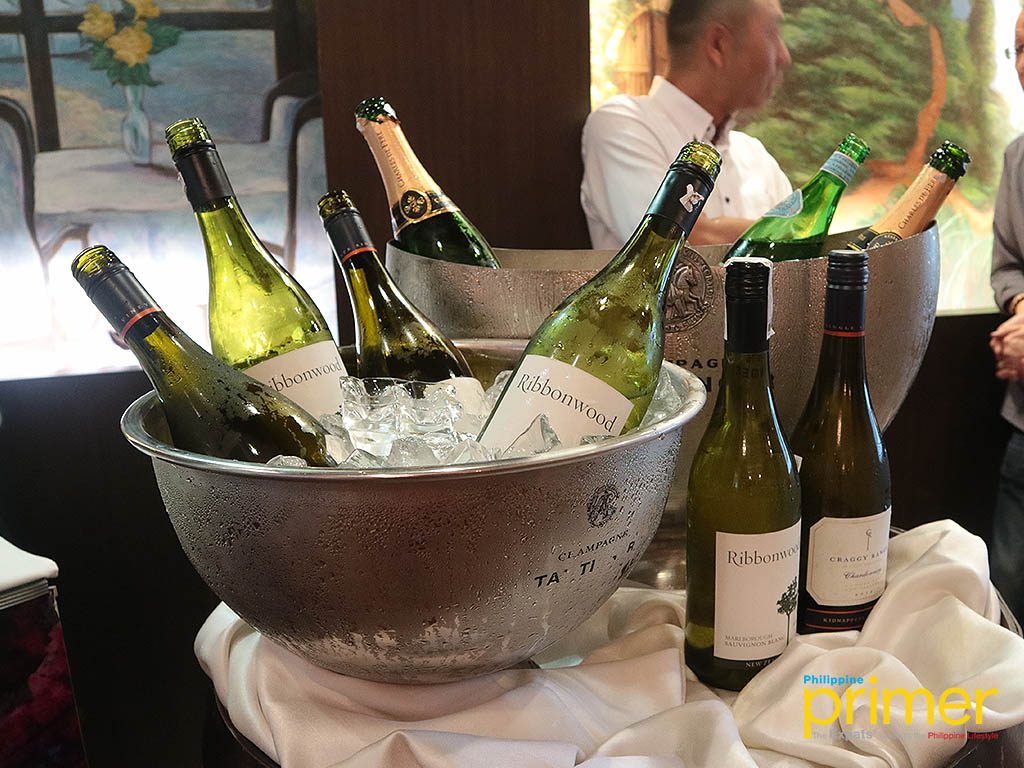 Cave Werdenberg boasts of their covetous collection of fine wines during the Gourmet Card launch.
There's more! Owners of the exclusive Gourmet Card gets to double the points they earn once they shop during their birth month and gets to multiply ALL the points they earned by 5 when they make their purchases on their birthday! But for the birthday celebrants, these are not the only exclusive perks of holding the Gourmet Card, for a glass of wine or any beverage or dessert can grace their tables on their very special day.
Gourmet Card Features
Have you taken note of all your transactions at any of these restaurants or shops mentioned? That's great! Because those who have made a single transaction amounting to Php 15,000 or an accumulated receipt charge of Php 25,000 from September 1 to December 31, 2018, are entitled to have their own loyalty card after filling up the application form available at any of the Säntis Deli branches, and submitting it together with your receipts to the Store Manager/Supervisor present at the shop.
With this, you may start earning points at any of the restaurants or shops mentioned and make a purchase of Php 200 to gain a point. The good news is, with two (2) years of card validity plus no expiration of points, you can actually use these points for your next transaction, where 1 point equates to 1 peso– a sure treat to any food enthusiast, backpackers, and wine epicures around the metro.
Have yourself a merry little Christmas by wining and dining at any of these fine restaurants in Yakal, as well as shopping at any quality gourmet shops of Säntis Delicatessen– where you find great tastes with excellent quality.
For more information, you may visit Säntis Delicatessen's Facebook Page or their website at www.santis-deli.com. For concerns regarding your Gourmet Card, you may send an e-mail to rewards@santis-deli.com.