philbeauty 2018 Shines with Class and Glamour
The Philippines' leading beauty show kicks off its 4th edition: philbeauty 2018 opened its doors on May 30 at the SMX Convention Center, Pasay City.
As an avenue to gather the partners in the industry such as manufacturers, buyers, and exhibitors, philbeauty's three day-event has opened up opportunities to expand network with both the local and international markets.
philbeauty 2018: Philippines International Beauty Show is open to trade, professional visitors, and the general public with an invitational ticket. Otherwise, entrance is at Php 100
philbeauty has more than 200 exhibiting companies from 24 countries and six international and regional pavilions from China, India, Korea, Singapore, Taiwan, and Thailand. They also have a special pavilion for Small and Medium (SMEs) supported by PhilExport.
The show also features several exciting activities including an international beauty conference by the Chamber of Cosmetics Industry of the Philippines (CCIP), technical seminars, live demonstrations and on-stage events. This year, philbeauty will have its first color, brush and scissors competition with the theme "Battle of the Masters."
"[philbeauty is] a venue to gather once again partners in industry: manufacturers, buyers, and exhibitors," said in a speech by Director General Nela Charade G. Puno of the Food and Drug Administration (FDA) during the opening ceremony
As seen over the past few years, beauty products and treatments are continuously evolving and the concern for enhanced appearance and cosmetic products are gaining an increased acceptance among the consumers across the region. Beauty and personal care in the country are seen to rise and benefit from favorable economic conditions, a rising standard of living, and the growing influence of social media.
"The beauty industry is also an important job creator as it thrives on entrepreneurs from the SME sector," says Mr. M Gandhi, Managing Director of ASEAN Business. "Another unseen contribution to nation building by the beauty industry is the confidence it creates in young people."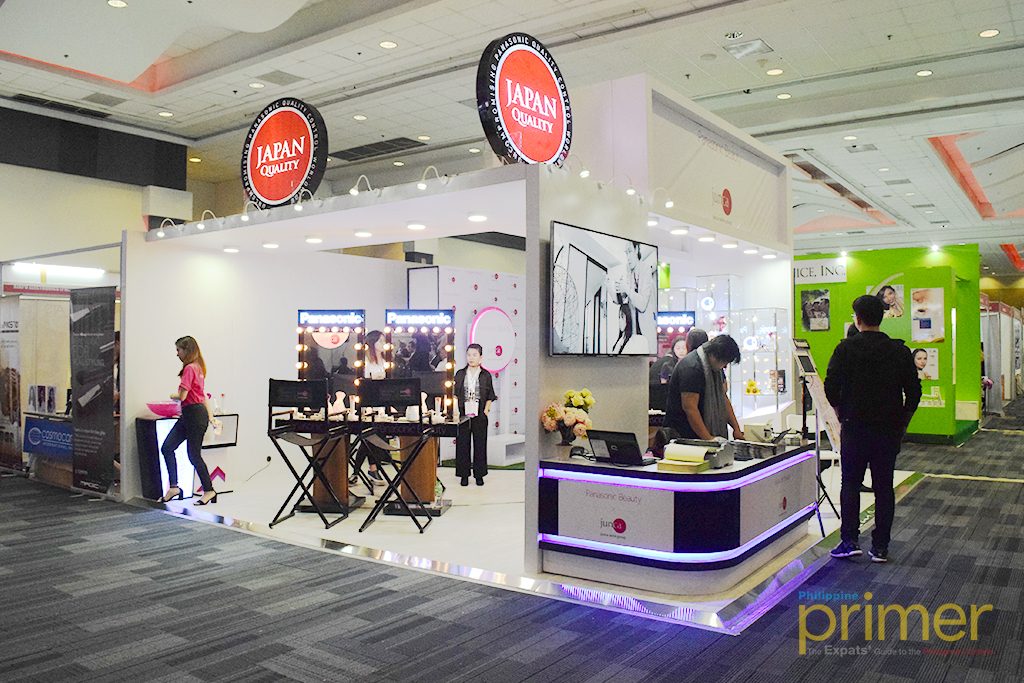 Panasonic Beauty teams up with the artisans of Junca Salon to promote their products and services in philbeauty 2018
philbeauty 2018's show floor is made of a number of pavilions or sections such as the PhilExport SME pavilion, Singapore Pavilion, Taiwan, Thailand, Korea, China, and India. There is also a seminar room for the scheduled technical seminars and the main stage for the product presentations and demonstrations to happen in the span of the event. The first Philbeauty Artistry Award to be held on June 1 will grant the Overall Champion an entry to the International Mastery Awards in Kuala Lumpur, Malaysia to represent the Philippines.
The trade show will be open for trade and professional visitors from May 30 to 31 and to the general public on June 1, Friday from 10 am to 5 pm at the SMX Convention Center, Pasay City.