Nikkei introduces 'Then and Now' tasting menu that goes best with wine
Ever since Nikkei first opened in Legaspi Village in 2015, diners have been treated to an extraordinary culinary sensation that resulted in the fusion of two great cuisines in the West and the East. Now with three branches around Metro Manila, Nikkei has been the only one that has so effectively tamed our taste buds with unique concoctions that educate us about what Japanese-Peruvian, also called Nikkei, is all about.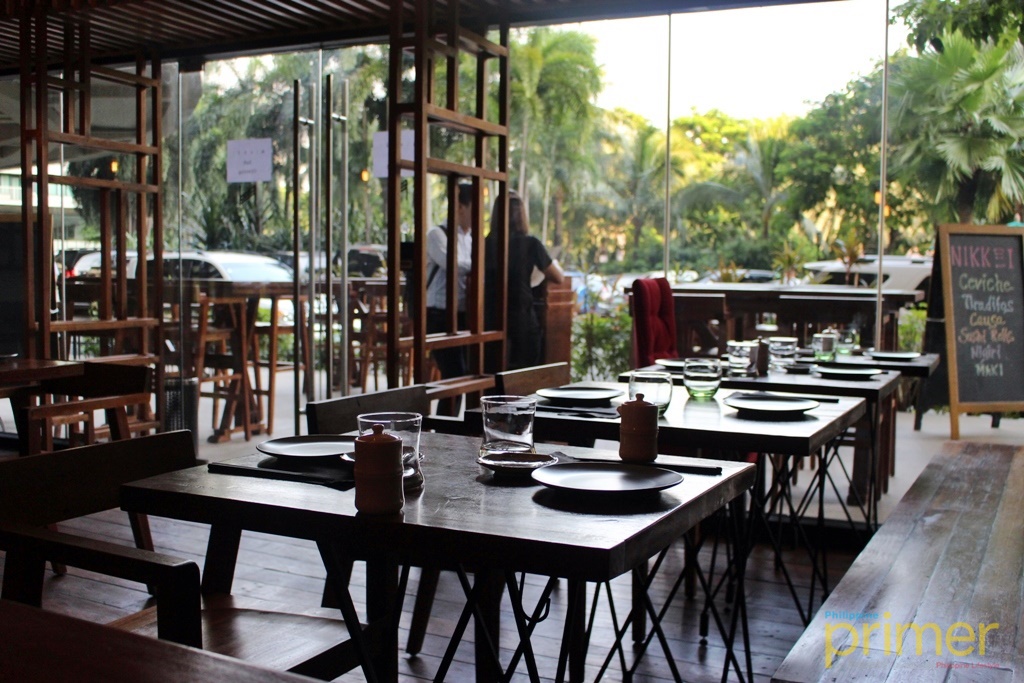 Nikkei in Rockwell, the second branch.
Three years and three branches after, Nikkei is giving us a renewed sense of appreciation of the restaurant's classics and a wider discovery of Japanese-Peruvian cuisine by launching a new tasting menu, along with new cocktails, that is sure to arouse every palate.
Also read: Nikkei in Rockwell: Marriage of Japanese & Peruvian Cuisines
Issei, Nikkei Rockwell's private room.
Last March 20, Tuesday, at Rockwell, Nikkei held its first and exclusive food pairing event that features the new tasting menu called the Then and Now Menu, with each of the four courses matched with specially selected wines by Wine Warehouse. The event was also a great time to showcase Nikkei Rockwell's private room called Issei, ideal for corporate meetings or private gatherings of 10 to 15 people.
Small bites x Austrian wine
For the first course, two classic favorites, Peruanito Tiradito and Tako Causa, were served, along with an exciting new bite, Tuna Latke. These small bites were paired with Laurenz V. Singing Gruner Veltliner from Kremstal, Austria, an easygoing wine that would spark memories of the beach or the tropical sun with its distinct fruity taste and refreshing fizz.
Peruanito Tiradito, a classic made with white fish, rocoto sauce, lime juice, cilantro emulsion, red chili, and glazed sweet potatoes.
Tako Causa, a classic made with guacamole, octopus confit, panko-miso sauce, and chives.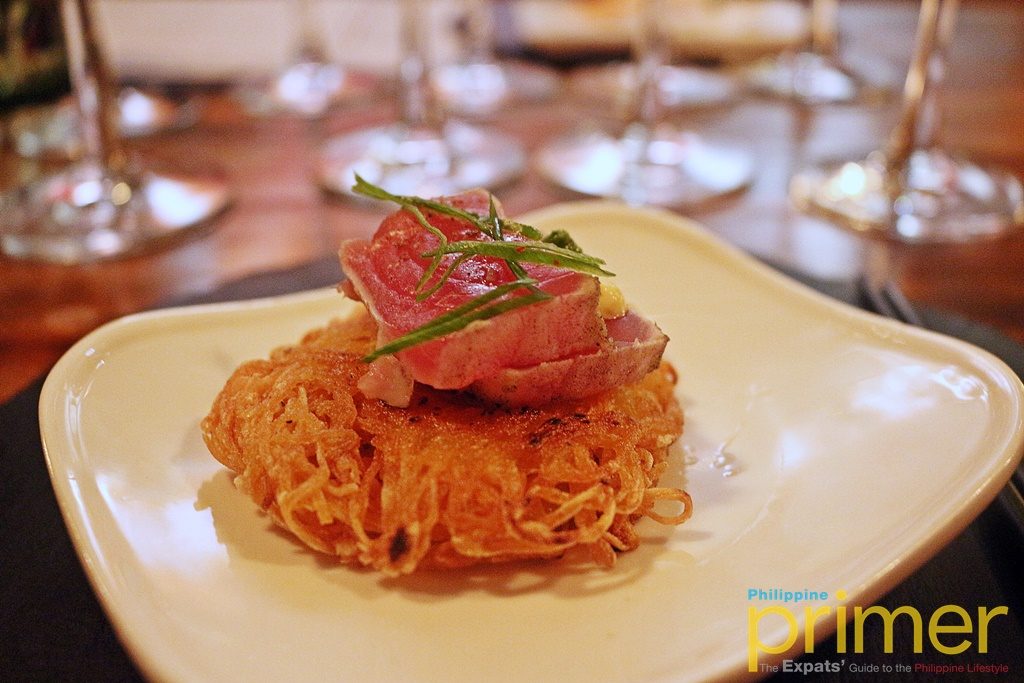 Tuna Latke, the latest addition to the menu, made with potato pancake, seared tuna, Huancaína sauce, cilantro, and lemon.
Sushi x French white wine
Three different kinds of sushi rolls were sampled and matched with a glass of fine white wine from Loire Valley, France, Pascal Jolivet Attitude Sauvignon Blanc. The crisp and fresh wine was chosen to contrast the carb-rich and fatty texture of the sushi, producing a melt-in-your-mouth feeling as you chew.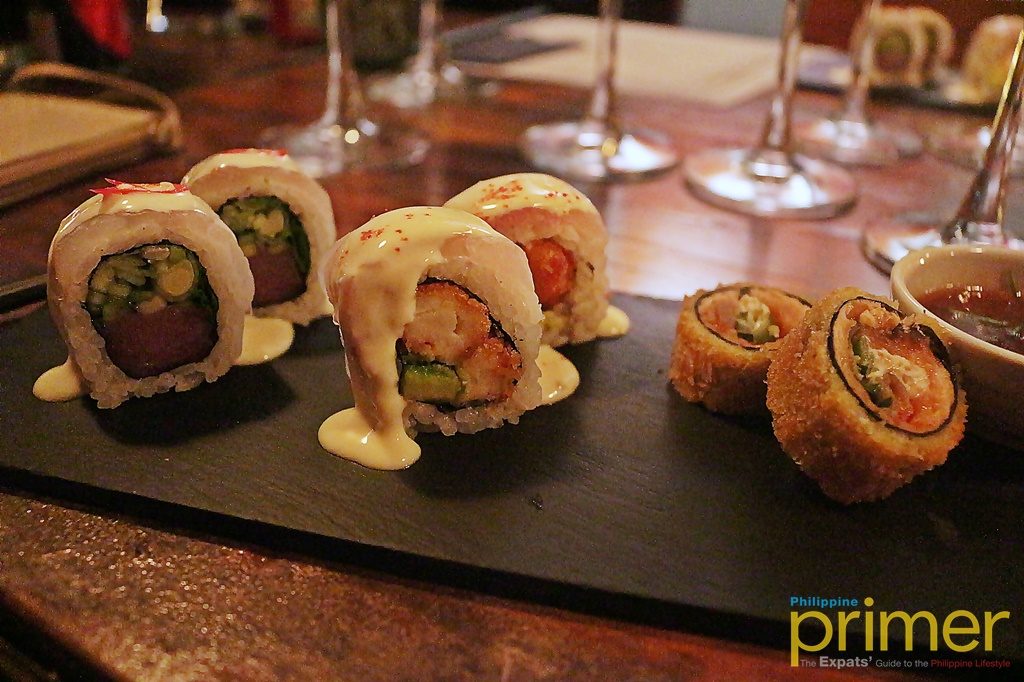 [L-R] Ceviche Roll, Ebi Furai, and Panko
Mains x Red and white wine
For the main course, three different kinds of dishes were served: spaghetti-based noodle dish Fideo Saltado, rice-based Seared Tuna with Sea Urchin Risotto, and mashed potato-based Carrilleras. For these dishes, Wine Warehouse prepared 6Ème Sens Blanc, a four-grape variety blend from Languedoc, France, and Villa Maria Private Bin Pinot Noir from Marlborough, New Zealand.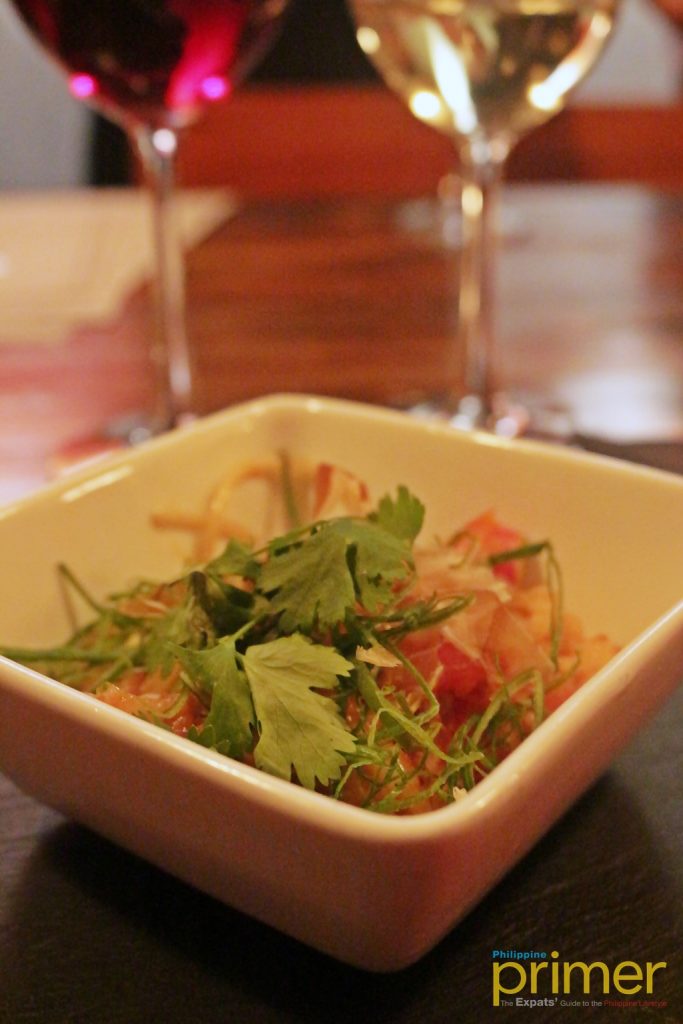 Fideo Saltado, a new dish made with Peruvian "chow-mien," shrimp, snapper, squid, pork belly, vegetables, and egg yolk.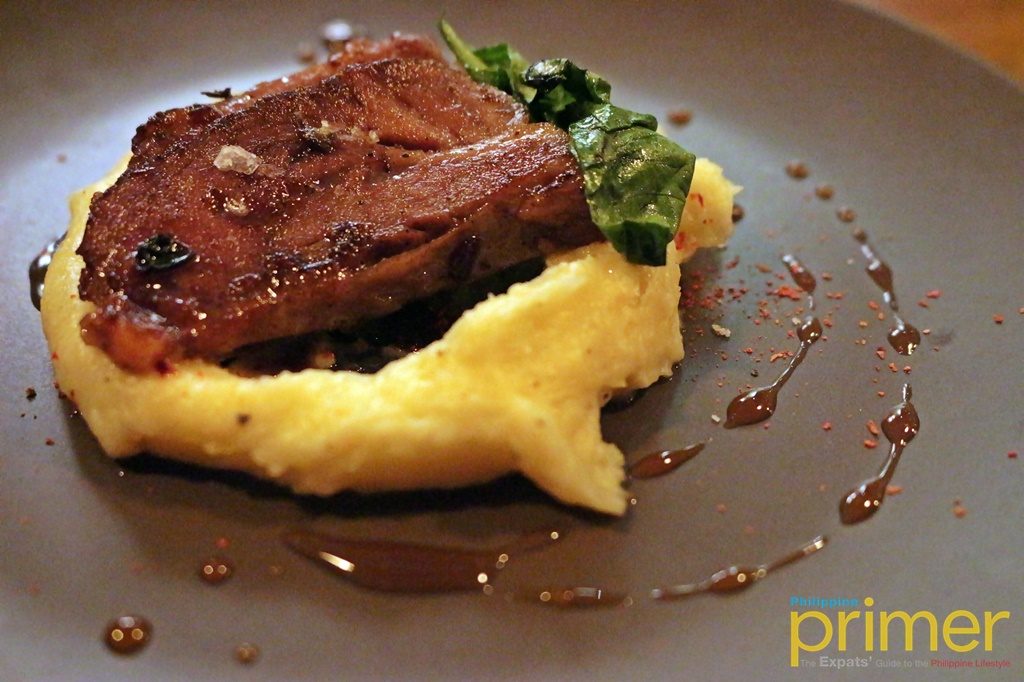 Another new addition to the menu, Carrilleras, made with braised Iberico pork cheeks, and truffle potato cream.
Seared Tuna with Sea Urchin Risotto, a classic made with tuna steak, uni with enoki and shiitake mushroom risotto, cilantro, togarashi, and katsuobushi.
Dessert
For a sweet and memorable finale, Nikkei served Picarones, sugar-coated doughnuts that are made healthy by making use of sweet potato for the dough. Once you taste this dessert, it will be haunting you in your dreams until you get another bite of it!
New cocktails to watch out for
These cocktails will keep you cool and fire you up at the same time this summer!
The Salaryman, made with vermouth, cold-drip coffee, Rinomato Aperitivo, and soda water, a wake-upper of a cocktail for any hardworking hero that stomps the city on the daily.
Terrace House Tipple, a mix of vermouth, elderflower liqueur, and tonic water with a shiso leaf garnish.
The tasting menu is available for groups starting at Php 1,495+/person for a basic three-course menu (wines not included). For more details, please contact Nikkei at (02)880-0231.