REP's Silent Sky: A must-see for the dreamers of the 21st century
Three questions. How much are you willing to compromise for your dream career? How far can your passion take you? And… How much do you know about the space beyond our world?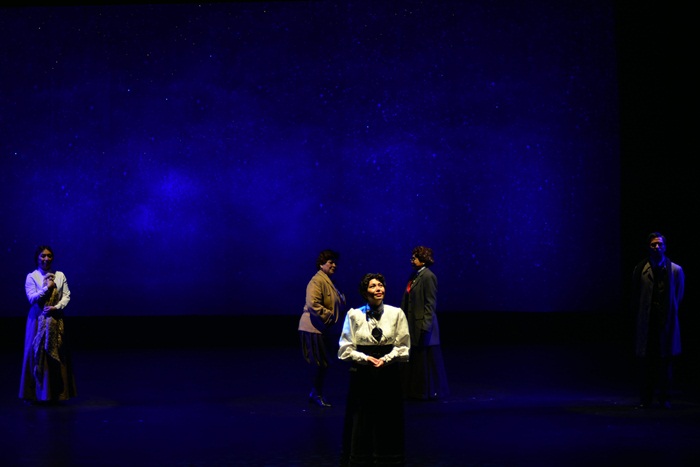 Repertory Philippines (REP)'s Silent Sky is not meant to answer these questions but rather give you a chance to contemplate about humanity's greatest predicaments and life's biggest questions. Silent Sky puts the spotlight on a woman who has made one of the brightest breakthroughs in astronomy.
If you asked a regular modern-day person what they know about Henrietta Leavitt, or if they know her at all, they would most likely respond with a confused look—a response that is quite the opposite when you ask them about Edwin Hubble, whom history's most powerful telescope was named after. In point of fact, however, before the Hubble there was the "Henry"—a woman who paved the way for many men to make the greatest astronomical discoveries of the century.
Henrietta Leavitt is portrayed as a very passionate and curious woman at the beginning of the 20th century who is hungry to know where we, humans on Earth, place in the universe. Her character shines the brightest in the play, taking us on the edge of our seats with her pesky curiosity and impressive wit. On the other hand, the play also beautifully shows her vulnerabilities as a human, in that her brightness, just like pulsating stars, may also soften.
Although there are a lot of astronomy jargon in the play—something that might leave you dumbfounded at some point when you hear them keep rambling about Cepheid variables, Magellanic Clouds, and fluctuating stars—Silent Sky is not intended to be a science lecture. Instead, it is a very human tale that gracefully plays up humans' dichotomous conflicts concerning career and family, career and love, and reason and emotion.
REP's production of Silent Sky, based on a book by Lauren Gunderson, features a stellar cast of such talented actors as Cathy Azanza (Henrietta Leavitt), Topper Fabregas (Peter Shaw), Caisa Borromeo (Margaret Leavitt), Naths Everette (Williamina Fleming) and Sheila Francisco (Annie Cannon) who all shine brightly on stage with their theatrical talent and are all a pleasure to watch. These are stars that won't blind you even when you gaze at them throughout their performance.
We all could use a good inspiration right now. Let the story of an unstoppable dreamer, who lived a century before our time, inspire you to face the modern-day predicaments and find your own place in this space and time. Directed by Joy Virata, Silent Sky is being staged at the Onstage Theater, Greenbelt 1, from March 2 to 25.
Purchase your tickets by calling REP at 02-843-3570 or Ticketworld at 02-891-9999, or log on to www.ticketworld.com.ph.
Also read: REP stages the story of the woman who mapped the stars
---
Written by Rizelle "Rei" Leaño