Wild Turkey Master Distiller Eddie Russell holds Master Class in Manila
Wild Turkey Master Distiller, Eddie Russell, has graced the Philippines for the first time with a Master Class on bourbon, entitled "The Road to Wild Turkey," which was held at the Cove Night Club in Okada Manila on February 1, Thursday. The Manila Master Class was part of Russell's Asian tour which included Japan and Hong Kong.
The Cove Night Club was filled with businessmen, bartenders, and many other whiskey enthusiasts who were eager to learn about bourbon and gain a deeper appreciation of Wild Turkey, which Russell takes pride in as the best and most popular choice for spirit drinkers.
For about two hours, he spoke passionately and extensively about the history of bourbon production in the American South, lesser-known facts about this American whiskey, and Wild Turkey's decades-old secrets of the trade. Russell also did a tasting class of four of the best offerings of Wild Turkey: Wild Turkey '81, Wild Turkey 101, Wild Turkey Rye, and Russell's Reserve which is a ten-year-old blend that he co-created with his father, Jimmy.
Prior to the Master Class, Russell had gone to Yes Please in BGC and mingled with the bar patrons and bartenders to impart some knowledge about bourbon and cocktail-making. To the bartenders, he also underlined the importance of being able to talk about the ingredients and the rationale behind each drink.
Also read: Yes Please! at Uptown BGC: Yes to a Whole New Universe
"For me, it's about passing around as much education about bourbon," shared the Master Distiller. "I didn't just talk about Wild Turkey. I talked about bourbon and then I talked about Wild Turkey and why we think it's different. That's the way my dad always was—a bourbon ambassador. There's so few of us."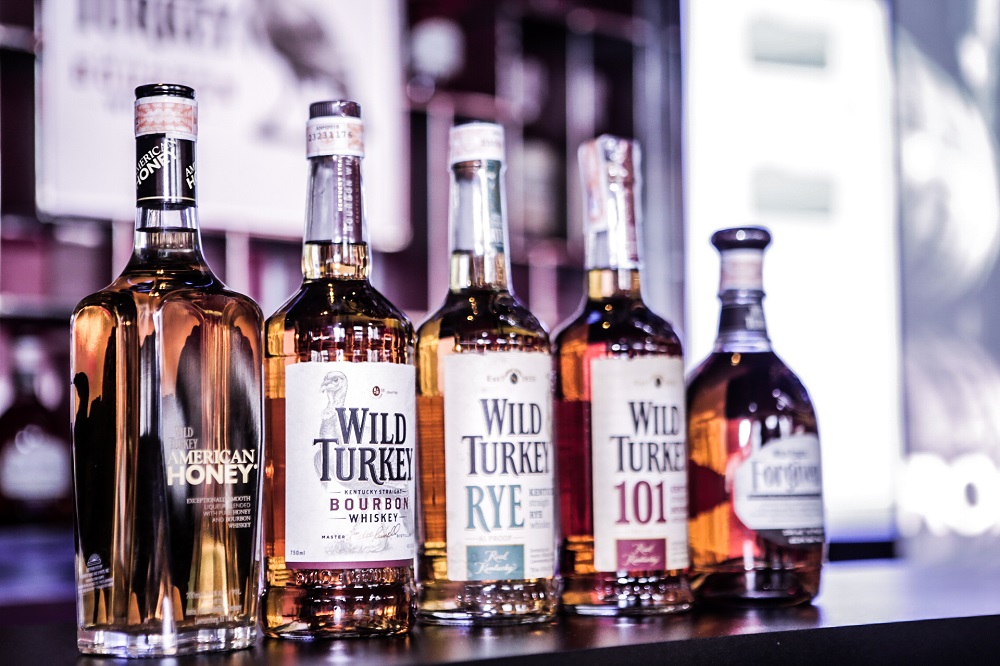 With a century-long heritage, the Wild Turkey Bourbon brand was born in 1940 and has been managed by the Russells since 1954 as the third generation of distillers. Jimmy Russell is known as the world's longest-tenured active master distiller, while his son, Eddie, has also been able to make a name for himself as one of the world's leading Master Distillers.
To know more about Wild Turkey, check out their website at wildturkeybourbon.com.
---
Written by Rizelle "Rei" Leaño