Lung Hin at Marco Polo Ortigas introduces new Cantonese dishes
Lung Hin introduces a new set of Cantonese dishes that will elevate the dining experience of every discerning diner. As high as its sky-reaching location on the 44th floor of the five-star Marco Polo Ortigas, this award-winning contemporary Chinese restaurant presents dishes that have a balance of natural flavors and seafood goodness, cooked in traditional methods and served in elegant presentations.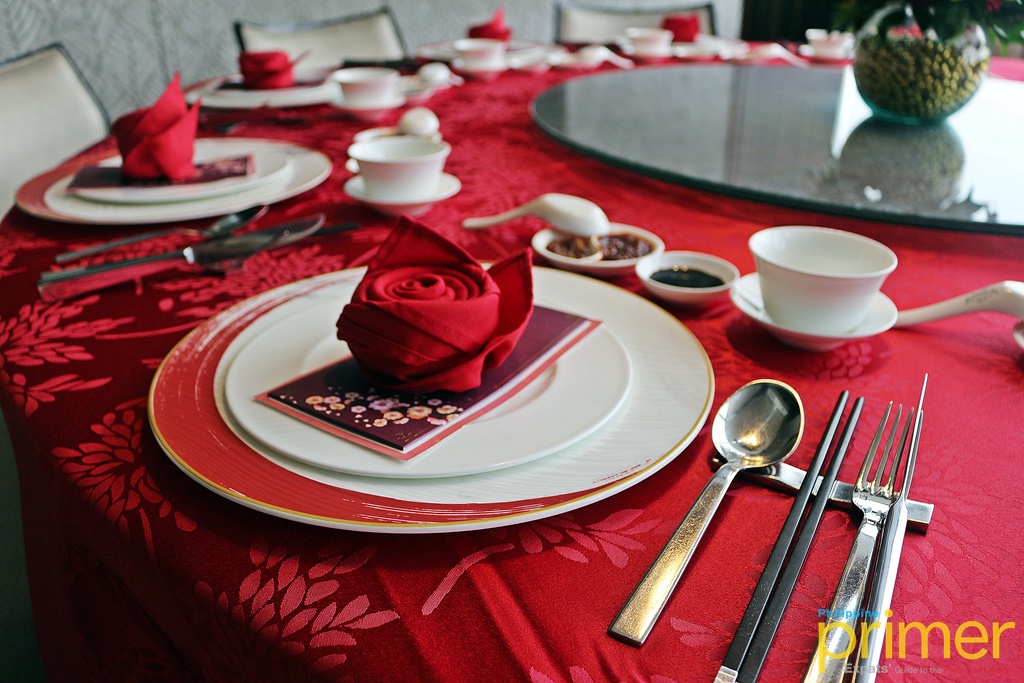 Lung Hin puts Cantonese cuisine on a whole new pedestal with a new menu that would bring to mind the prestigious dining scene of Hong Kong, particularly its seafront dining areas filled with excellent seafood restaurants.
During an exclusive preview at Lung Hin on January 23, Tuesday, the private venue at Lung Hin was filled with the tempting scent of Chinese tea and aromatic flavors of dim sum, seafood and more. Let Philippine Primer tour you through photos of each special dish among the new and the classics that serve as the epitome of authentic traditional Cantonese cuisine.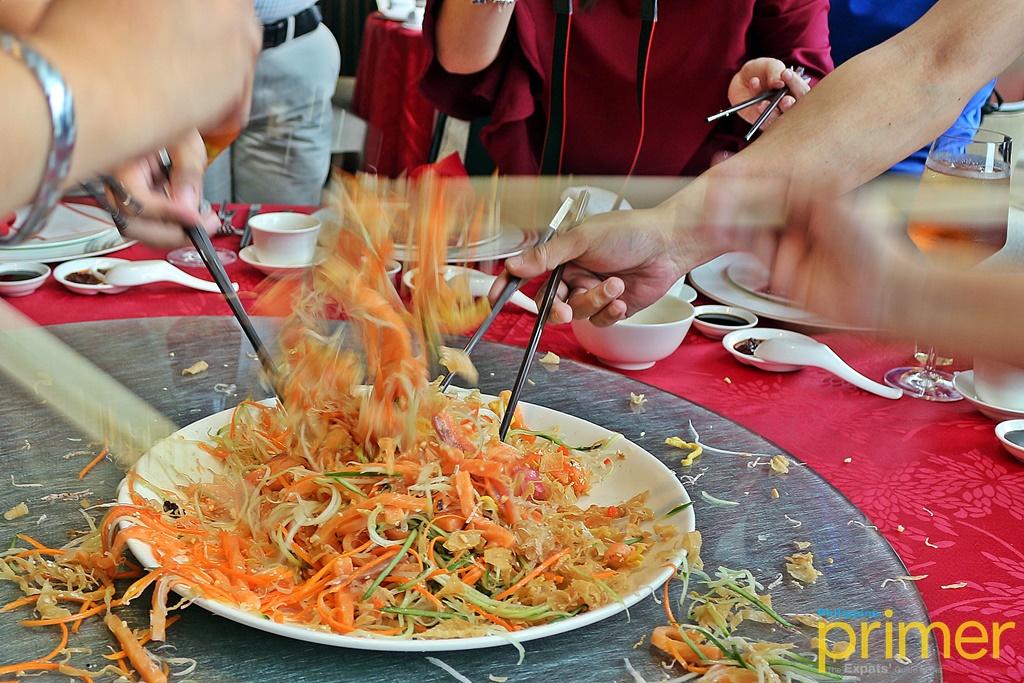 "Prosperity Toss." The program began the colorful Yee Sang or Prosperity Toss Salad, made up of raw fish and mixed vegetables, being tossed as high as possible to attract abundance and prosperity.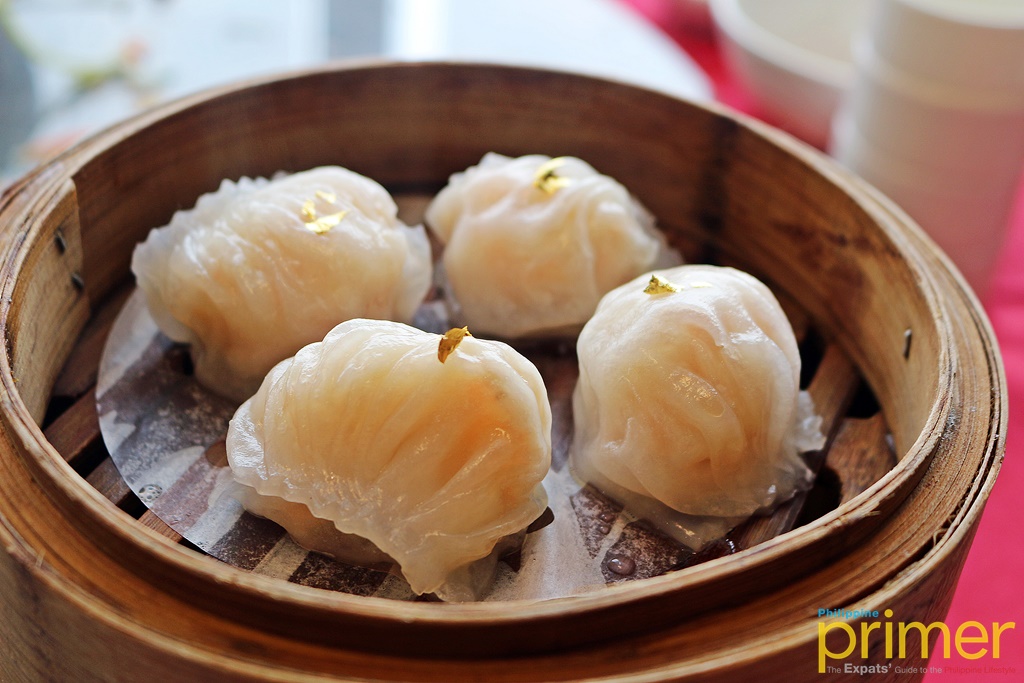 Among the first dishes to be served was their classic specialty, Steamed Shrimp Dumpling with Gold Leaf (Php 220)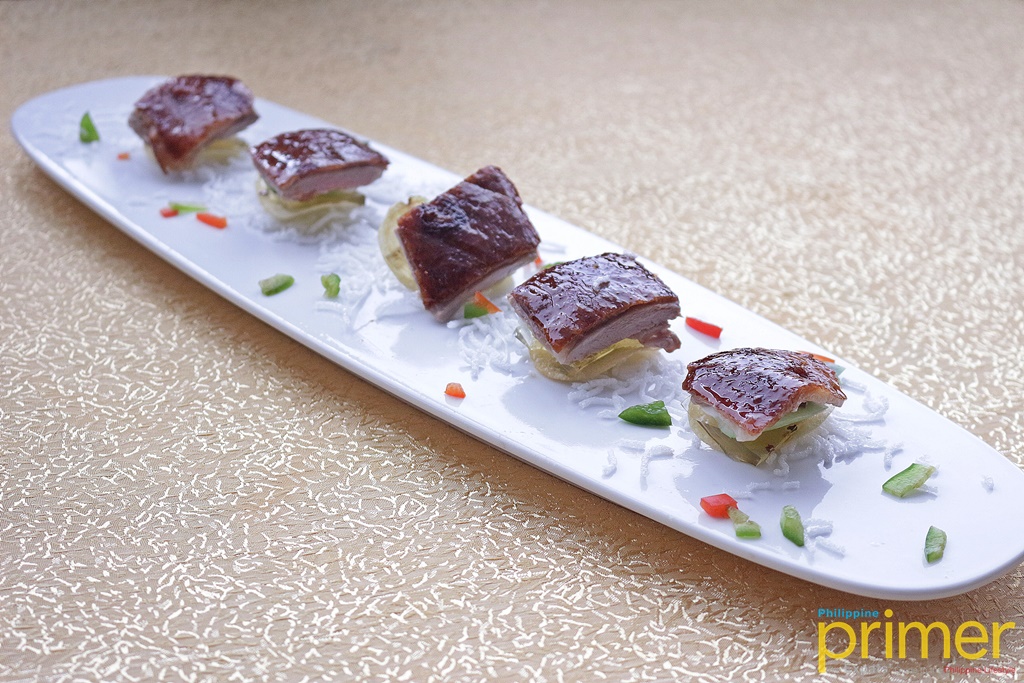 Peking Duck with Osmanthus Jelly on Potato Chip provides a good contrast between textures.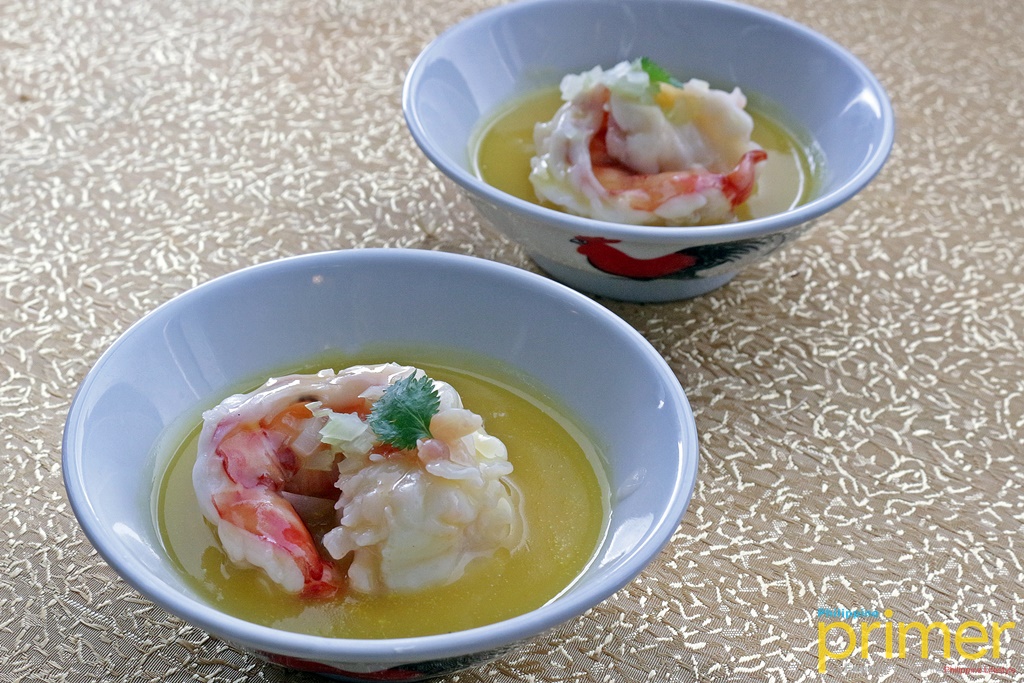 Sauteed Tiger Shrimp Ball in Supreme Chicken Stock has a thick soup and clear taste.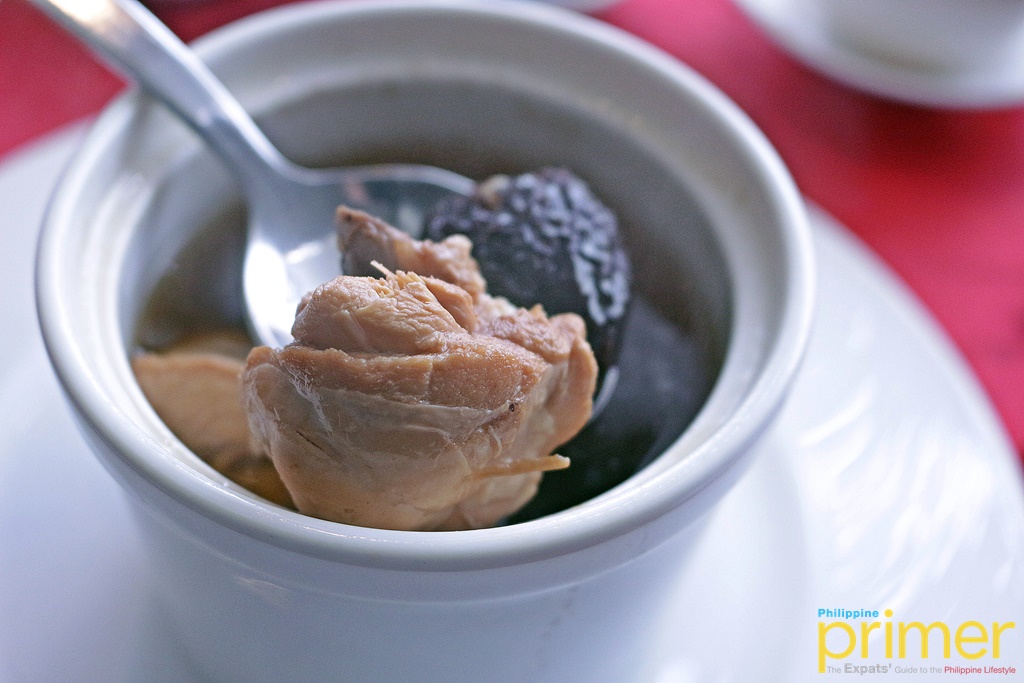 Double-Boiled Chicken with Red Dated and Wolfberry Soup, a blend of healthful and aromatic ingredients that are not only pleasing to the palate but also soothing to the body.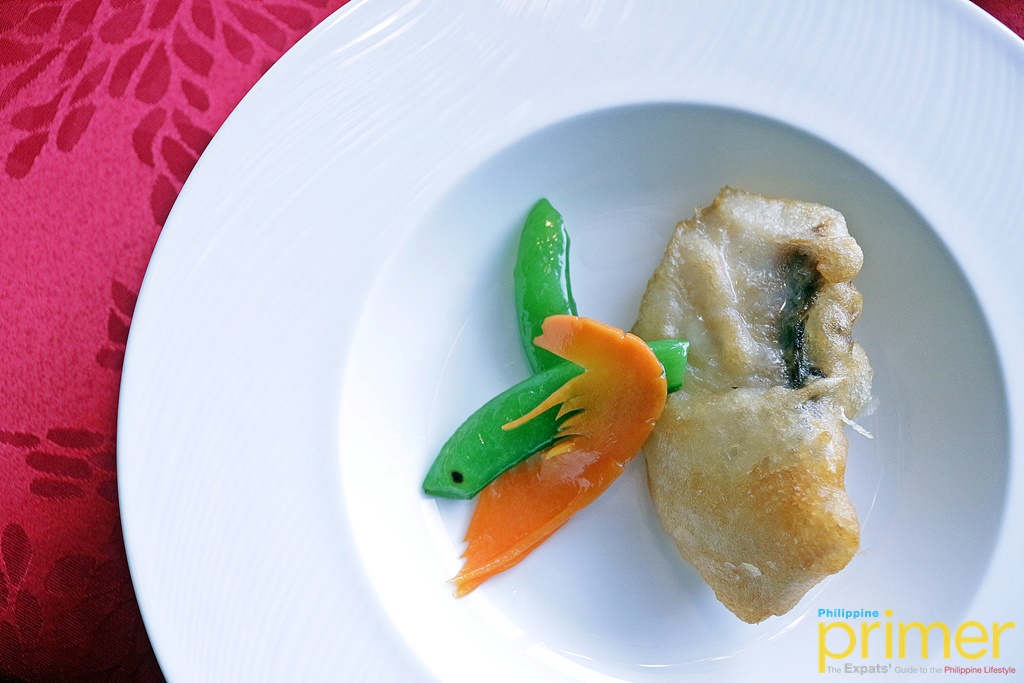 Pan-fried Grouper Fillet with Truffle Oil and Sugar Peas, crunchy outside and firm and moist on the inside.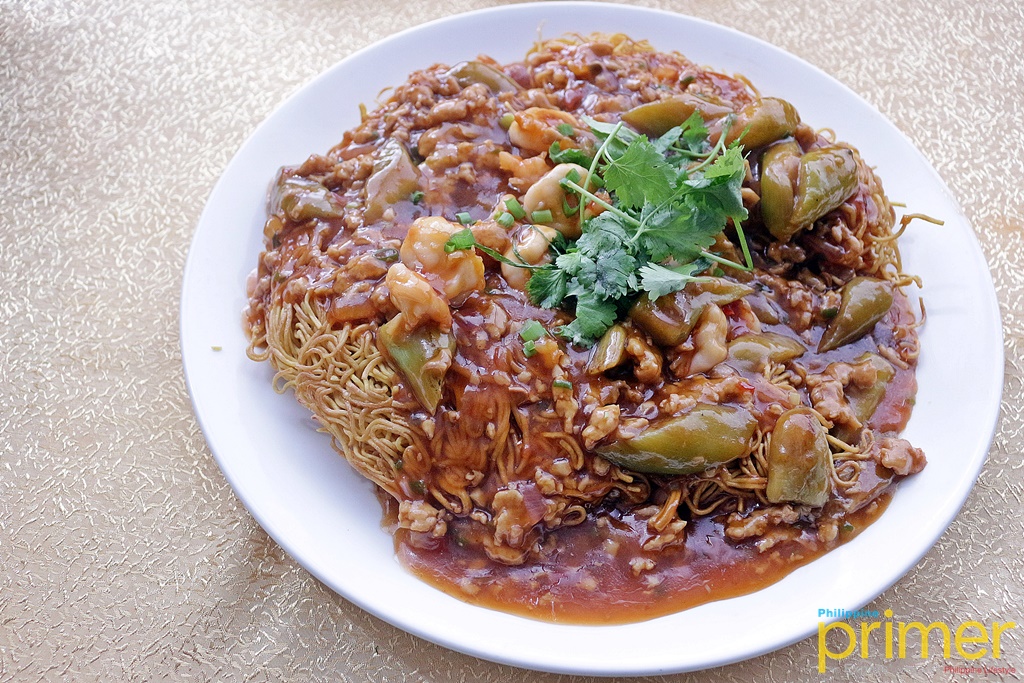 Pan-fried Crispy Egg Noodle with Prawn Ball and Minced Pork, reminiscent of the noodle restaurants on the bustling streets of Hong Kong.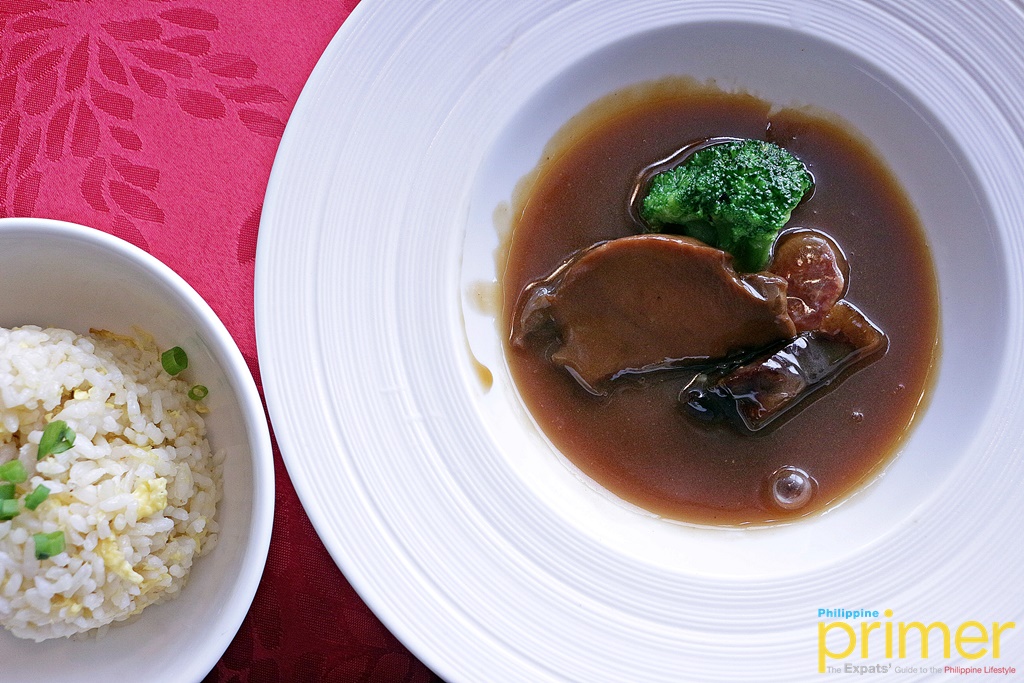 The superstar of the day: Braised South African Abalone with Hong Kong Dried Sausage and Waxed Meat Fried Rice, made with a very valuable ingredient, the abalone, which is believed to have multiple health benefits. It is naturally juicy and distinctively firm and chewy.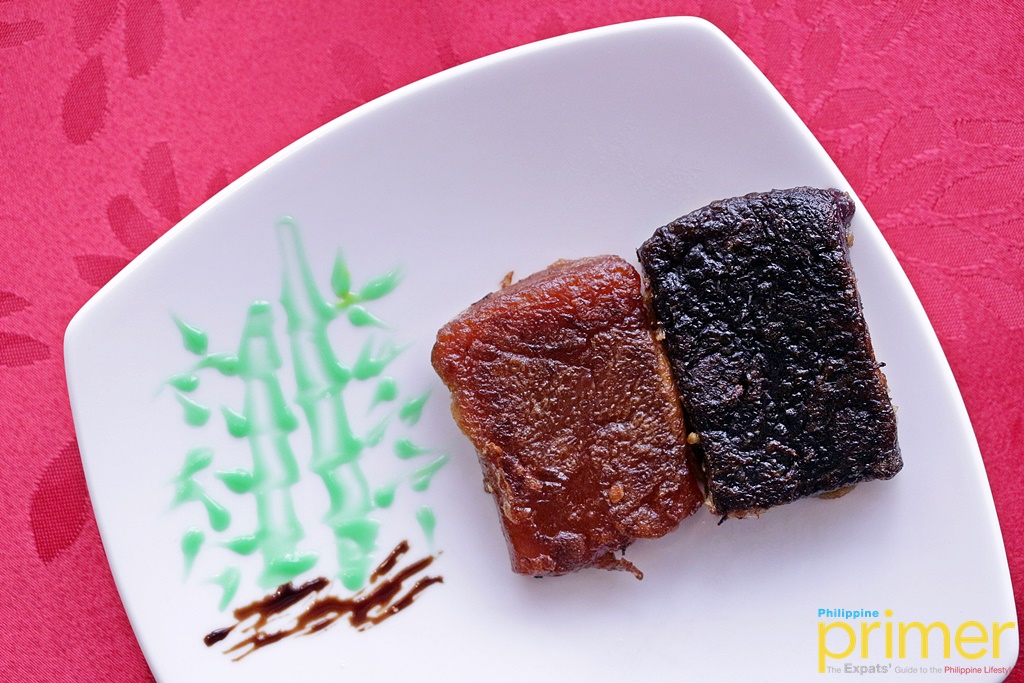 A perfect way to end your festive Cantonese meal: Pan-fried Two Flavored Chinese New Year Cake.
Lung Hin's kitchen is made up of chefs that are experts in Cantonese cuisine, led by Chinese Executive Chef, Lai Cheuk Kou or "Chef Terry," a highly regarded artist in his own field, an expert in the culinary art of Cantonese cooking.
Chef Terry is a prime artist in his own field, an expert in the culinary art of Cantonese cooking.
Lung Hin has been recognized as one of the most outstanding Chinese restaurants outside of China at the 16th China Hotel Industry Golden Horse Awards Gala in 2016, which, in the hotel industry, is equivalent to the Oscars.
Also read: Marco Polo Ortigas Manila's Lung Hin: A Taste of Authentic Cantonese
---
*Prices of dishes to follow.
Written by Rizelle "Rei" Leaño