5 Dog and Cat Cafes in Metro Manila For The Pet Lover In You
Updated November 27, 2018
There are thousands of cafes in Metro Manila, each with its own theme as well as coffees and specialty dishes. Not all, however, provide companions whenever you want to sit down and take a sip. Wouldn't it better if you could spend time with your best friend, or rather, man's best friend?
Dog and cat cafes are by far the best way to de-stress after a long day of work or study, at least in our book. It serves as a form therapy through the sense of touch as you caress the dogs and cats and play with them during your stay.
If you want to give this a try (and are not allergic to fur), we've listed down some dog and cat Cafes to go to during the weekends or even weekdays:
Wagging Tails Dog Cafe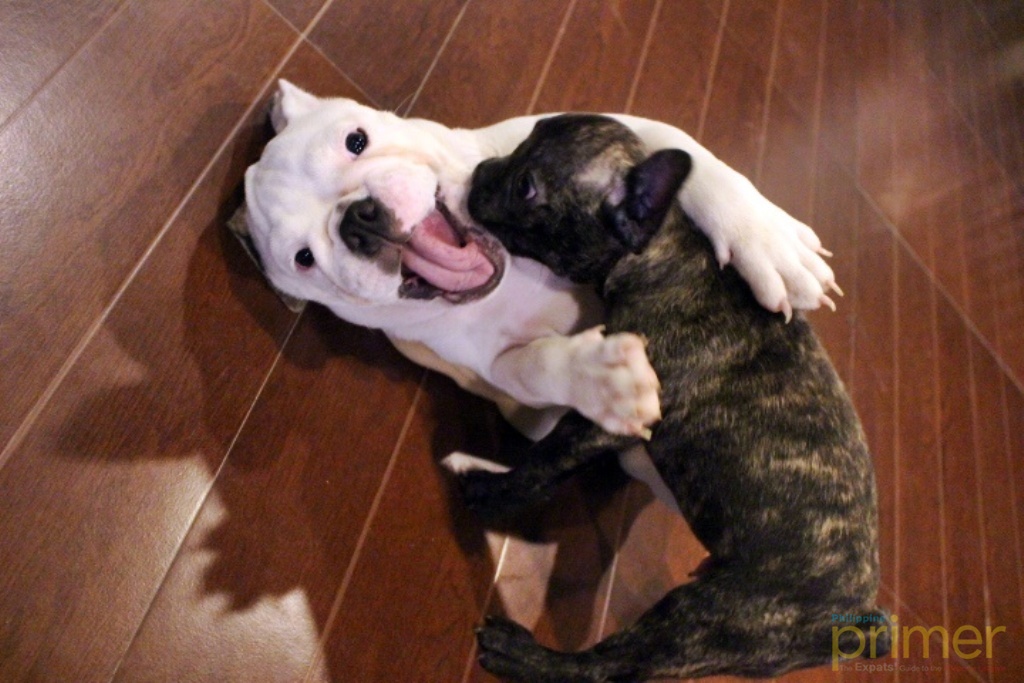 Located in Maginhawa, Quezon City, Wagging Tails will be your new favorite hang-out spot whenever you're around the area. Almost all of their dogs are puppies, which means each is a bundle energy AND in need of cuddles. You can even play with Jose the Pig while waiting inside their coffee shop! For Php 250, enjoy unlimited drinks (choice of milk tea or fruit tea) and two hours of play time with the dogs.
Read More: Wagging Tails: Lovable Dogs Are Invading Maginhawa Soon!
Address:  120 Maginhawa Street, Teachers Village, Quezon City
Contact: 0956-791-4581
Operating Hours: 12 pm – 9 pm, Tue. to Thu.; 12 pm – 10 pm, Fri. to Sun.; closed on Monday
Facebook:  Wagging Tails Cafe
Barkin's Blends Dog Cafe
This dog cafe has two zones. The first one is the human zone, where people can enjoy burgers, pasta, coffee, and milk teas. You can also purchase shirts with prints of dogs here. Each of their burgers is themed after the dogs in the cafe, all with different sizes and colors. For just Php 219, you have 2 hours to play with these furbuddies and your choice of milk tea or fruit tea. Barkin' Blends used to be located in Maginhawa, Quezon City but has transferred to The Brickroad in Cainta, Rizal.
Read More: Barkin' Blends Dog Cafe in QC: A paradise for canine lovers
Address:  The Brickroad, Sta. Lucia East Grand Mall, Cainta, Rizal
Contact: 02-533-7290
Operating Hours: 12 nn to 9 pm,  closed on Tuesday
Facebook:  Barkin' Blends
Pups and Cups Dog Cafe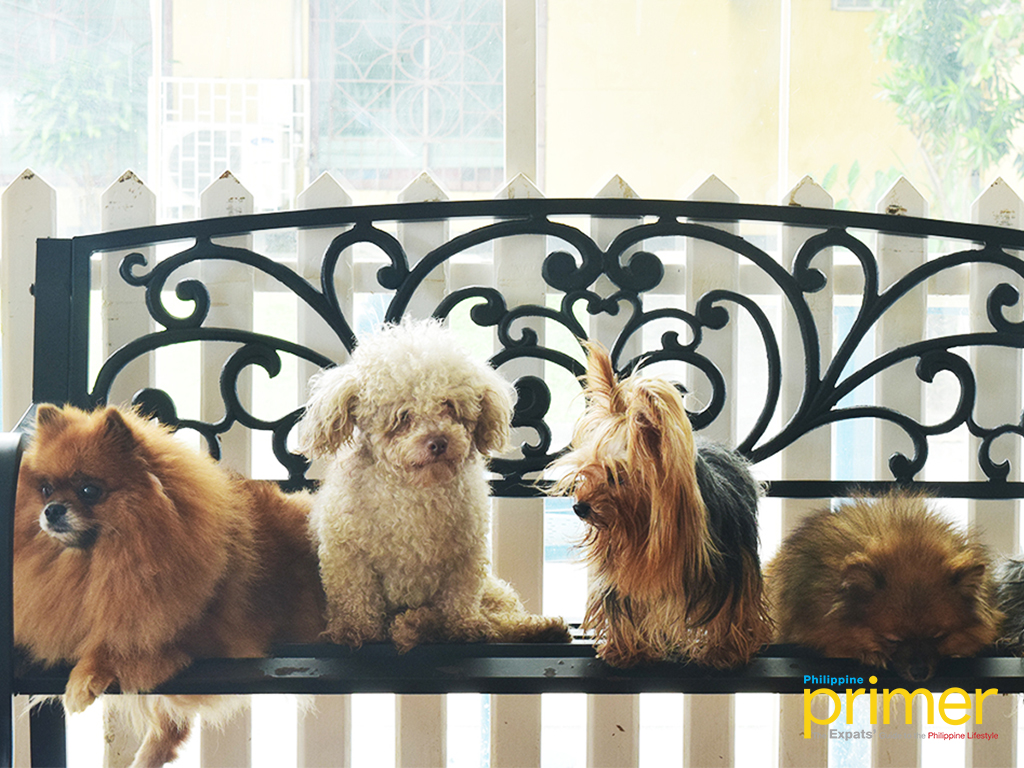 Travel to the south to visit and hug these adorable puppies. Pups & Cups Dog Cafe is the only dog cafe on the long stretch of food spots in BF Homes, Parañaque. There are currently a total of 15 resident dogs, some of which are cute toy dogs while others are big, playful dogs. A one-and-a-half-hour stay at their dog playground is only Php 190 which already includes a free drink. The dining area and dog zone are separated by a sheet of glass so you can still watch your kids (or other people) running around and playing with other dogs.
Read More: Pups and Cups Dog Cafe in BF Homes
Address:  363 El Grande Ave. Cor. Cebu St., BF Homes, Parañaque
Contact: 02-801-6358
Operating Hours: 12 nn – 11 pm, Tue. to Sun.
Facebook:  Pups and Cups
Bengal Brew + Wolf & Bear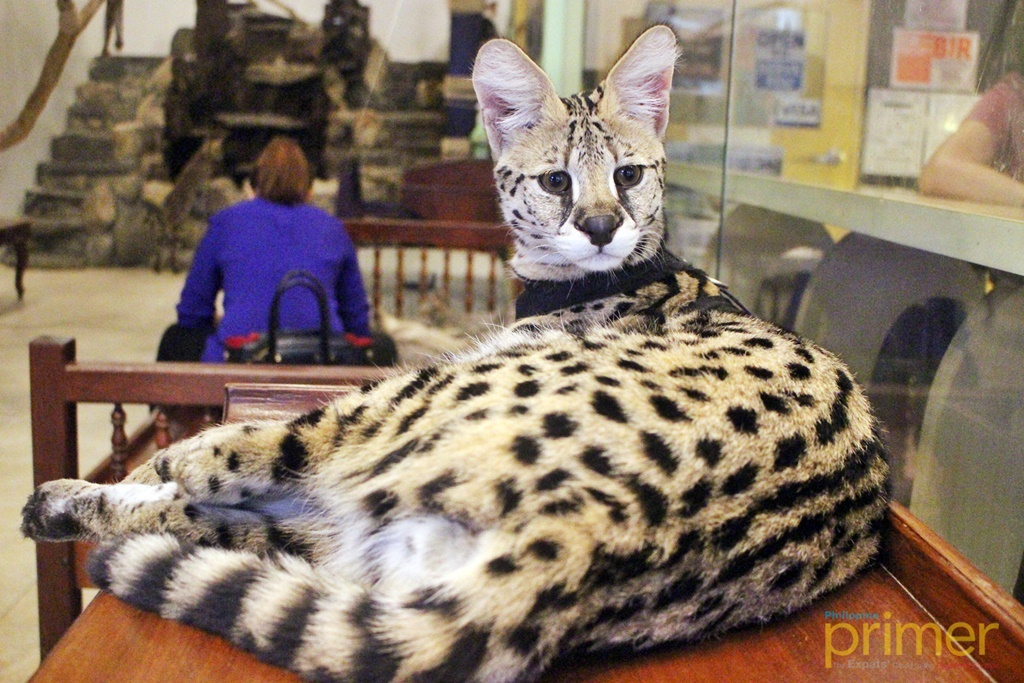 Travel to this mini safari at Manhattan Parkview in Cubao where you can play with dogs, cats, and African Servals. Most of the dogs are gentle giants, with the dog area having a second floor where you can find smaller breeds. Accessing the cat and dog areas cost Php 199 for one hour and Php 299 for two hours. Guests can also choose to become a member which gives them special privileges and additional perks.
Address:  Manhattan Parkview, General Malvar Ave., Cubao, Quezon City
Contact: 02-238 – 5655
Operating Hours: 12 nn – 9 pm, Sun. to Thu.; 12 nn – 10 pm, Fri. to Sat.
Facebook:  Bengal Brew + Wolf Bear
The Pet Cafe by Velvet Friends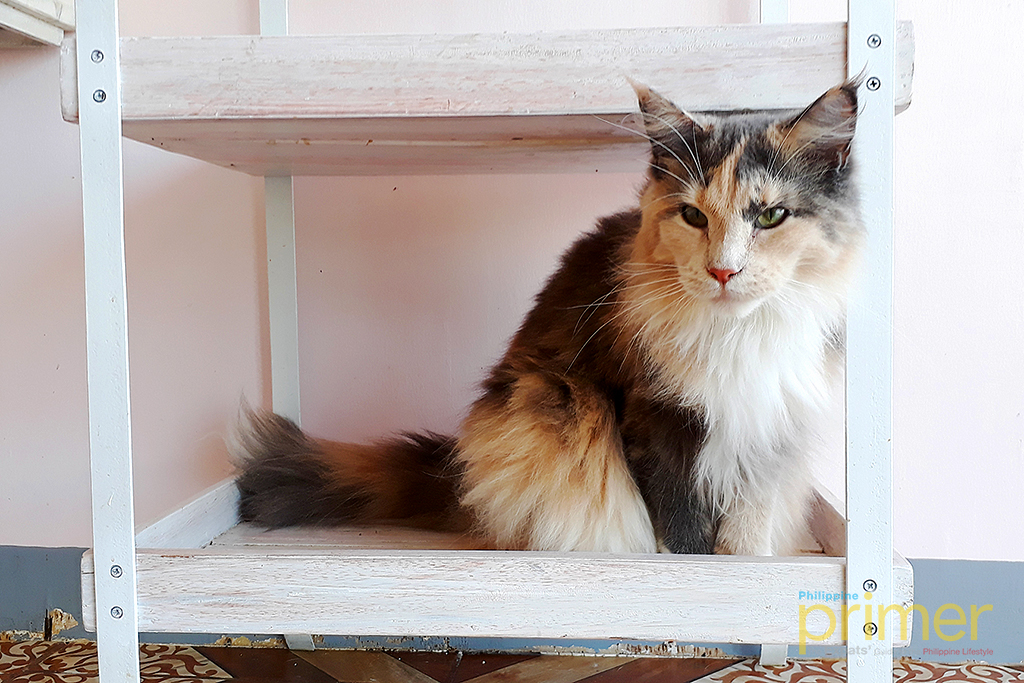 Home of 14 soft-pawed felines and a couple of energetic hounds whose job is to bring joy to passersby and guests, The Pet Cafe is located on the second floor of Blue Bay Walk. It came about after the owner visited a pet-themed cafe in one of his trips to Singapore. You can go into either one for as low as Php 220 per hour with a complimentary iced tea, or add Php 100 if you want to visit both.
Read More: The Pet Cafe by Velvet Friends in Pasay City
Address:  2/F, Cluster H, Blue Bay Walk, Met Park, Pasay City
Contact: 02-834-5608
Operating Hours: 12:30 pm – 8:30 pm, Mon. to Fri.; 12:30 pm – 9:30 pm, Sat. and Sun
Facebook:  The Pet Cafe