Wagging Tails: Lovable Dogs Are Invading Maginhawa Soon!
Wagging Tails is a new dog cafe that is opening soon in Maginhawa and we got an exclusive first look at the cafe and its super lovable dogs!
The cafe will soft open on August 15, letting you have a good coffee-and-pastry time while overlooking cute dogs or go right into the dog zone where you can play with them.
Can you resist these small fur balls?
Wagging Tails is aptly named to let coffee and pet lovers know that this cafe is a place of comfort and happiness. You will see a lot of wagging tails, wet noses, and floppy tongues at the dog zone. There are more than twenty resident dogs, many of which are very cute and playful puppies.
All of the dogs are well-taken care of and completely vaccinated. Angela Abanilla, the young furparent and cafe owner, shared that they don't scrimp on quality dog food and have partnered with vets to ensure the health of each furkid.
Sharing with you some irresistible photos: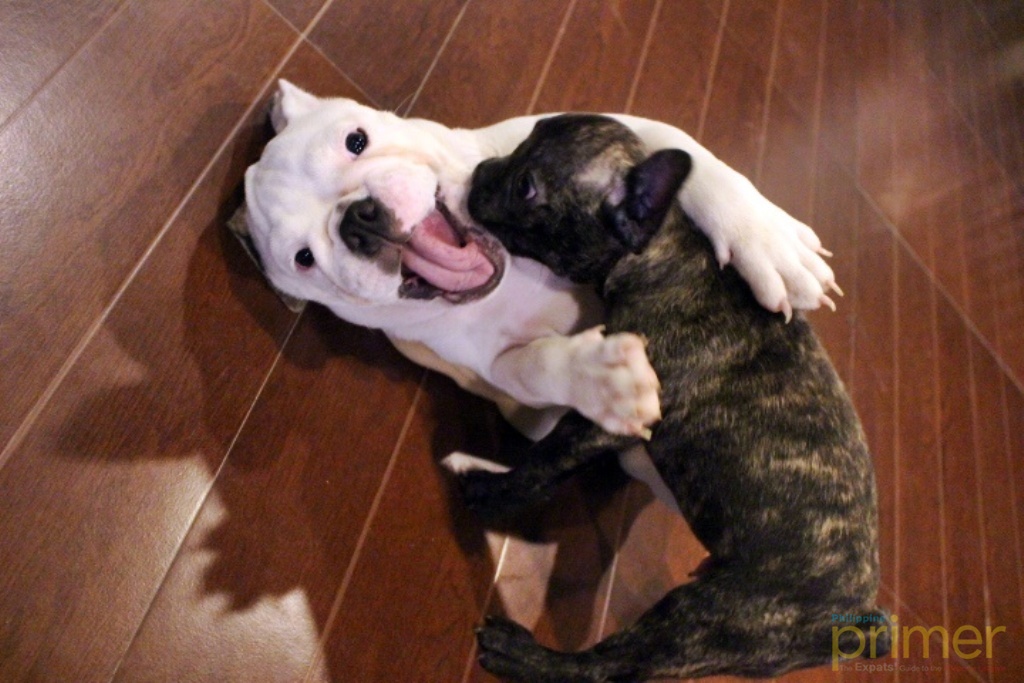 Wagging Tails is divided into two zones – the dining zone and the dog zone. From the dining zone, you can peacefully drink your coffee and munch on delicious pastries while looking through the glass window that separates the dog zone.
Sharing with you some mouthwatering photos: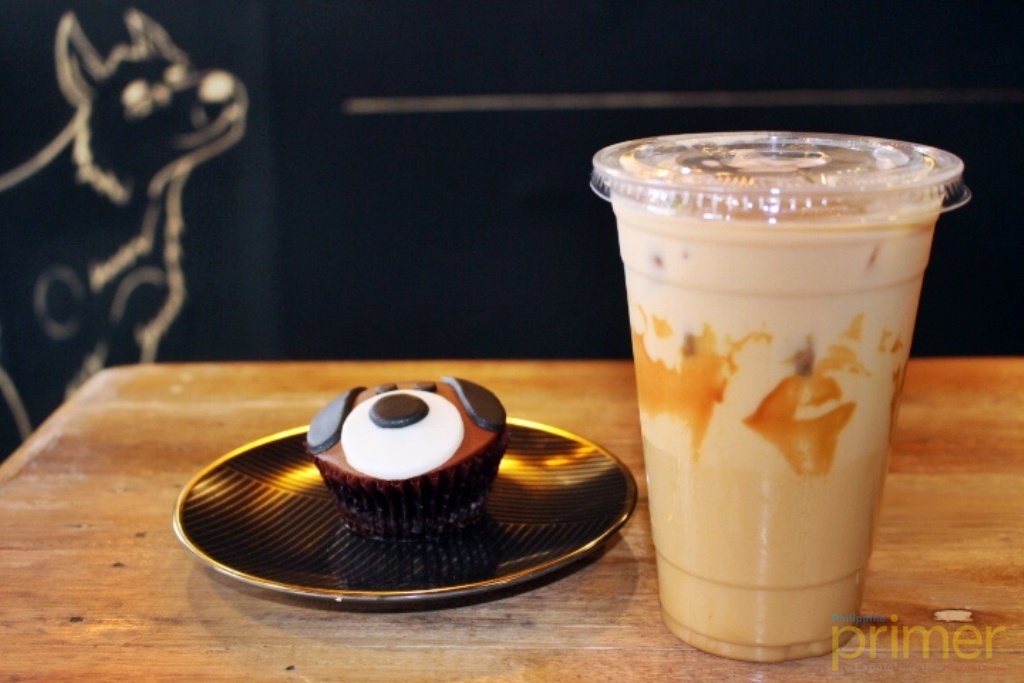 Caramel macchiato perfect with a cute doggie cupcake.
A nice cup of hot latte.
A special cake for dog lovers.
You can enter the dog zone and directly interact with the dogs for up to two hours for Php 250, which includes free-flowing coffee or milk tea. For their first month, you can take advantage of the Php 200 promotional rate.
If you want a more intimate solo time with the dogs, they allow reservations of the dog zone for families and couples.
If you are looking to get your first dog, Wagging Tails is also a great place for you to be acquainted with dogs and decide on what kind of dog would best suit you.
We know you're excited. We are just as excited as you are! Finally, there is a heaven on Earth filled with furry angels. Wagging Tails will surely keep you awake and inspired—either with good coffee or cute doggies!
Details:
Address: 120 Maginhawa Street, Teachers Village, Quezon City
Operating Hours: 11 a.m. – 9 p.m. (Tue. to Thu.) 10 a.m. – 10 p.m. (Fri. to Sat.), 11 a.m. – 9 p.m. (Sun.)
Contact Number: 0995-206-6511
Facebook Page: Wagging Tails Cafe
---
Written by Rizelle "Rei" Leaño