Butamaru: Bringing the ramen craze to Ortigas
On Thursday, September 23, while many people steered clear of the metro traffic, Philippine Primer took it as a chance to drive to the newest branch of Butamaru in Ortigas, which is currently on soft opening.
Butamaru is currently on soft opening in Ortigas.
What we love about Butamaru is, despite being composed of Filipinos, their passion to discover good food in Japan and to bring it back home for cold and hungry tummies in the metro. The story of how they have reached the pinnacle of their quest in Kyushu, Japan when they met a master artisan and put together the ramen that they would later be known for is like that of a kung-fu-disciple-and-master kind of movie.
Also read: Butamaru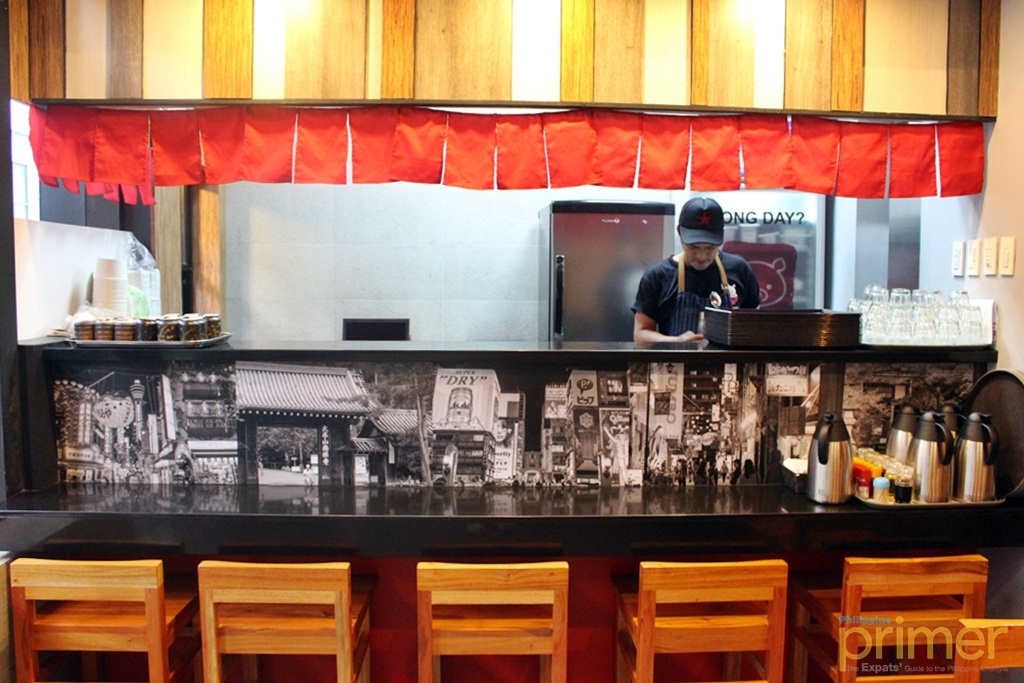 There is an open kitchen on the first floor.
More dining tables and a mini bar on the second floor.
On Thursday, we tried an appetizing lineup of appetizers and izakaya dishes before meeting the stars of the evening – the signature ramen dishes of Butamaru.
Stuffed with delicious fillings of meat and vegetables, their Gyoza is a good start to soothe one's hungry palate while waiting for the ramen. If you want your gyoza with bolder flavors, have their Curry Gyoza, made with aburi chashu with special curry paste.
Insider tip: you can order Deep-fried Gyoza off the menu.
Curry Gyoza (Php 150)
The new Katsu Gyozayaki looks like takoyaki but is made with gyoza fillings.
Katsu Gyoza Yaki (Php 160)
The tacos are interesting chows, which you can have either as an appetizer or a partner to your beer or cocktails. The tortillas are soft and chewy, which complements the delicate slices of tuna in the Spicy Tuna Tacos and the tender grilled meat in the Kimchi Chashu.
Kimchi Chashu Tacos (Php 150)
The fresh and crispy Toriten provides contrast to the tenderness of the tacos.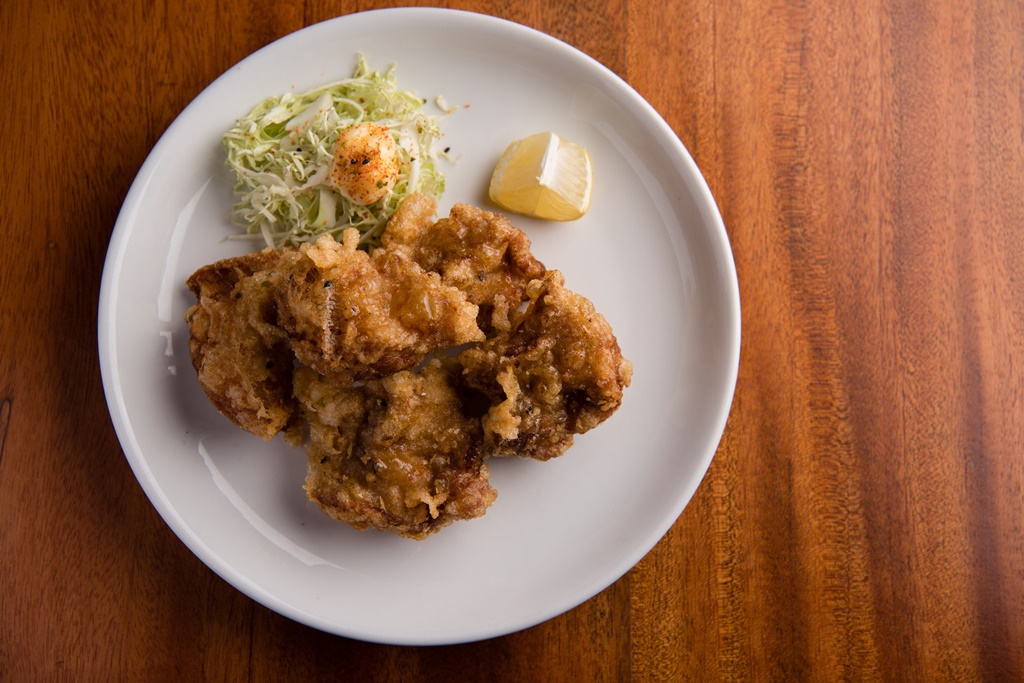 Toriten (Php 210)
Flavors have closely embraced the shrimp in their Ebi Mayo, creating a savory, creamy, and spicy medley in the mouth.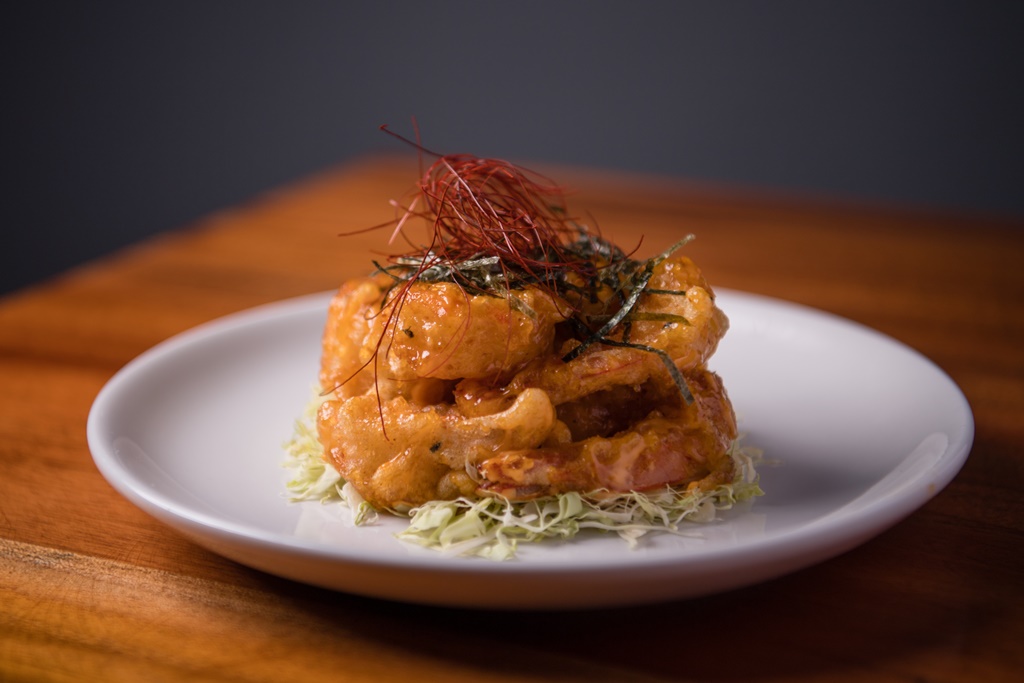 Ebi Mayo (Php 150)
Finally, the ramen bowls made our stomach dance and our palates belt out oooh. While Butamaru has made a few minor adjustments to the soup and noodles to suit the Filipino taste, most Japanese would agree that Butamaru's signature bowls have very familiar authentic Japanese flavors. The noodles are made with three kinds of grain right in the kitchen of Butamaru. You can choose the level of spiciness – mild or spicy – and the kind of noodles – regular, soft or hard.
Insider tip: Another off-the-menu option – ask for the Spicy Butter Miso Ramen.
Shoyu Ramen (Php 340) topped with melts-in-your-mouth chashu.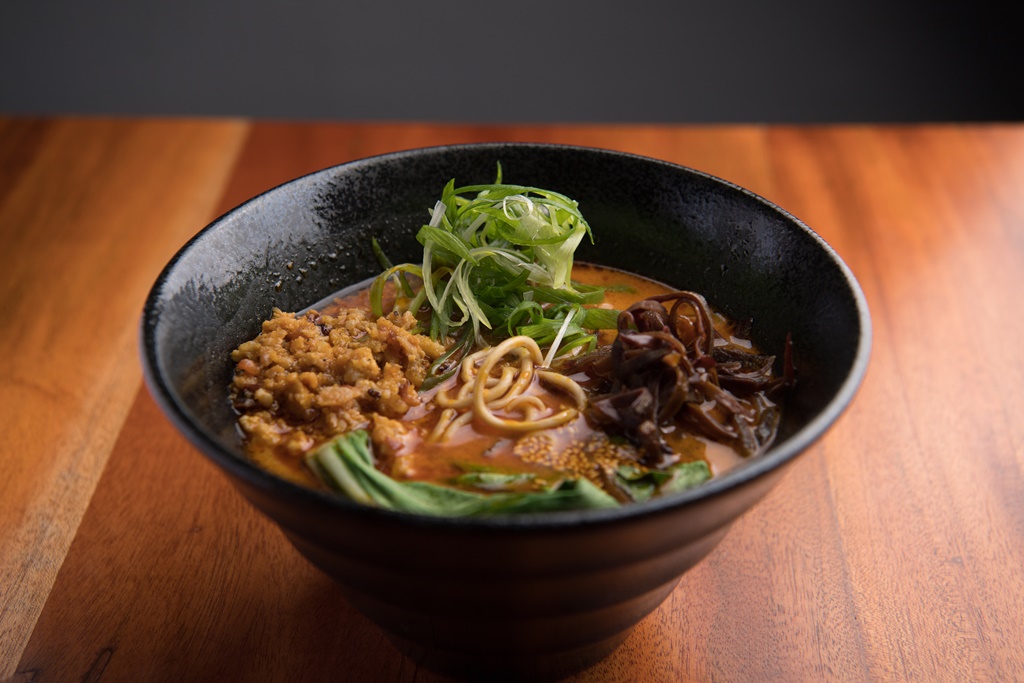 Tantanmen (Php 360) for a mildly spicy kick to every slurp.
Curry Tantanmen (Php 370) with stronger flavors.
Butamaru Ortigas has something exciting for their customers on their grand opening, which is slated in October. This new branch has the same ambiance but has a lot of new offerings to watch out for, especially their izakaya selections and new Japanese-inspired cocktails, giving a curious twist to the ramen experience in this little ramen haven.
Also read: Butamaru Ortigas Now Open with New Offerings
---
Written by Rizelle "Rei" Leaño