Top 5 Filipino Treats to Cool You Down During the Summer
Summers in the Philippines can be extremely hot, tiring, and stressful. While this may be a bad thing for those who hate the heat so much, this could also be the perfect opportunity for some to pack their bags and book a vacation someplace nice.
Aside from the refreshing waters, the never-ending thread of photos with everyone's bikini bodies, there is one more thing that people look forward to the most during the summer season–food.
Here are the top 5 Filipino treats that would definitely help you beat the heat during the summer!
Mais/Saging Con Yelo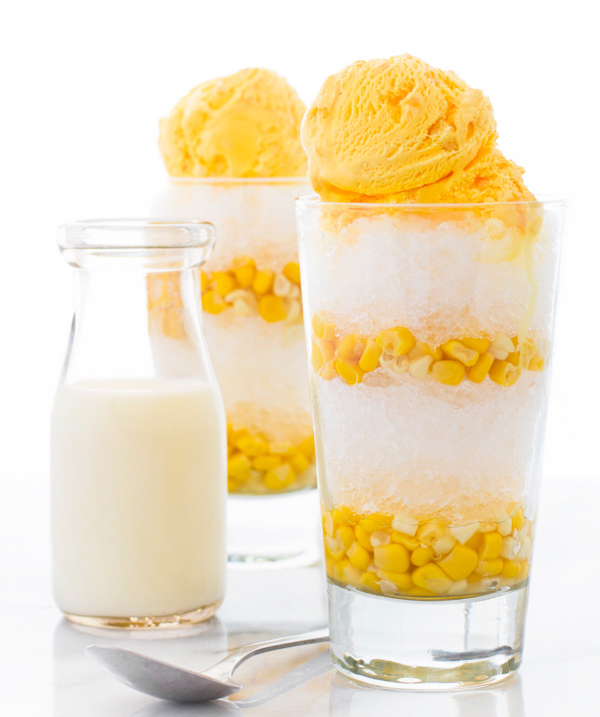 IMAGE gutomna.com
Mais con Yelo and Saging con Yelo are two desserts perfect for an afternoon snack as they're very refreshing. This popular dessert is either made of corn kernels or sweetened saba bananas, mixed with sugar, milk, and shaved ice. To make the dessert more delicious and special, some would add a scoop or two of vanilla ice cream, adding up to the sweetness of this snack.
While it is easy to make this dish at home, you may also get them at restaurants like Gerry's Jeepney, Iceberg, Rekado, and Gerry's Grill.
Sago't Gulaman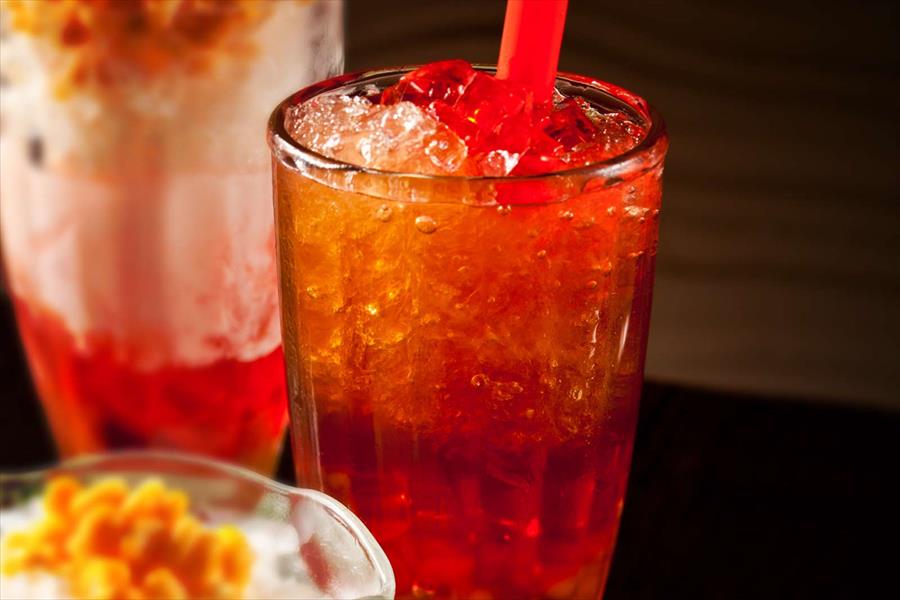 IMAGE munchpunch.com
Although this is to be considered more as a beverage, sago't gulaman is still a favorite when it comes to refreshments. Also called "palamig," sago't gulaman is made of tapioca pearls (sago), gelatine (gulaman), brown sugar, and vanilla extract.
Being a typical Filipino refreshment, the sago't gulaman can easily be found and bought in street stalls at a cheaper price. However, you could always visit restaurants like Conti's, Max's, and Goldilocks to have a taste of this delicious concoction.
Ice Candies
IMAGE skiptomalou.net
Ice candies have always been the kids' favorite treat during the summer. It's usually sold in neighborhood sari-sari stores at a very cheap price, so it would be impossible for the kids to not be addicted to it. Available in a variety of flavors like mango and buko, ice candies are made by putting fruit juices or salad ingredients in plastic tubes, which are then stored in the refrigerator until frozen.
Don't have time to make ice candies at home? Worry not, because these refreshing treats are available in Fruitas stores, which also sell fresh fruit shakes.
Sorbetes/Dirty Ice Cream
IMAGE hopepoh.wordpress.com
Imagine the excitement people feel as soon as they hear the sorbetes man ringing their bell, approaching their location. Available in a variety of flavours – chocolate, ube, cheese, and mango – the sorbetes is surely something that fills anyone's stomach, eases them from the heat they're feeling. While some would eat the ice cream the traditional way – with the sweet waffle cone – some would have it as a filling to an equally delicious bread.
You'd find dirty ice cream vendors just along the streets. Although some take the word "dirty" seriously, you'd find yourselves getting addicted and wanting for more and more scoops of this sweet dessert.
Halo-halo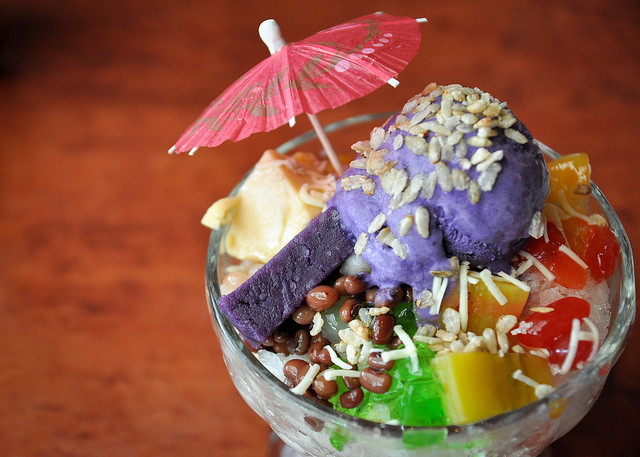 IMAGE Juan Paulo Gutierrez via Flickr
This dessert would top not only the Filipinos, but also the foreigners' dessert list when in the Philippines. This dessert is made from the combination of various ingredients–which include sweetened saba bananas, sweetened beans, gelatine, tapioca peals. It is then mixed with milk and shaved ice, topped with leche flan, ube halaya and a scoop of ice cream. The end result? A colorful and delicious dessert that is surely an answer to the summer heat.
Have a taste of some of the best halo-halo from Razon's, Kabigting's, and Nathaniel's.
---
Images taken from: gutomna.com, munchpunch.com, skiptomalou.net, hopepoh.wordpress.com, Juan Paulo Gutierrez
Facebook links to the restaurants: Gerry's Jeepney, Iceberg, Rekado, Gerry's Grill, Fruitas, Conti's, Max's, Goldilocks, Razon's, Kabigting's, Nathaniel's