List: Filipino films that made it internationally this 2016
2016 has been a monumental year for the Philippine film industry, not only because of the "relvolution" to recognize both the commercially and independently-made films, but also because of the numerous recognitions that Filipino filmmakers received from various festivals inside and outside the country. International award-giving bodies have started to discover the talents of the Filipinos – newbies and veterans alike – in sharing their stories and showing the culture of the Filipinos to the rest of the world through moving pictures.
Philippine Primer gives you a recap of the Filipino films which made it internationally this 2016:
Brillante Mendoza's Ma' Rosa
Starring: Jaclyn Jose, Julio Diaz, Baron Geisler, Mercedes Cabral, and Neil Ryan Sese
Image grabbed from The Film Stage. 
Ma' Rosa tells the story of Rosa and her husband who sells "ice" or crystal meth for a living. When they got arrested, their four children does everything they could to bail their parents out of jail.
The film was selected to compete for the Palm d'Or at the Cannes Film Festival in 2016. Jaclyn Jose, who played the character of Rosa, also won the award for being the Best Actress – making her the first ever Southeast Asian to bag the award. Ma' Rosa was also the Philippines' official entry to the 89th Academy Awards, but it wasn't nominated.
Source: CNN Philippines
Lav Diaz's Ang Babaeng Humayo (The Woman Who Left)
Starring: Charo Santos-Concio, John Lloyd Cruz, Nonie Buencamino, Shamaine Centenera-Buencamino, and Michael De Mesa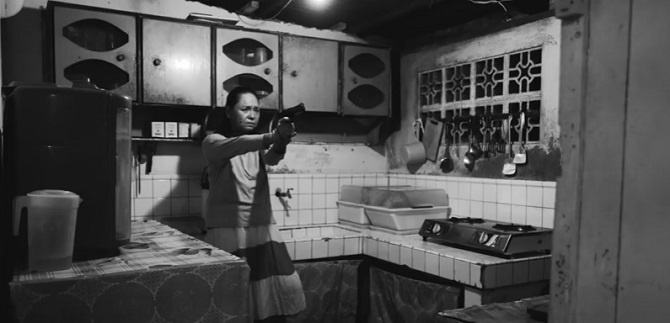 Image grabbed from Critic After Dark. 
Ang Babaeng Humayo explores the injustices done because of the power and the priviliges of the elite as  Horacia, a school teacher who was jailed fro 30 years because of a crime she didn't commit. When she was set free, she learns that her husband had died, her daughter moved out, and her son was missing and presumed dead.
This film was able to bag the Golden Lion – the highest award in the 2016 Venice Film Festival – beating La La Land, which stars Emma Watson, and Jackie, starring Natalie Portman.
Source: ABS-CBN News
Jun Lana's Die Beautiful
Starring: Paolo Ballesteros, Joel Torre, Gladys Reyes, Luis Alandy, and Albie Casino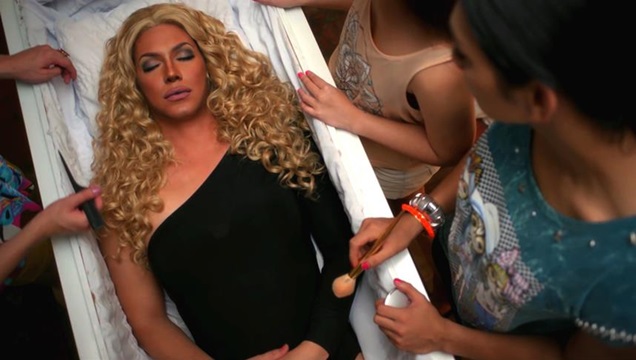 Image grabbed from Screen Daily.
Now part of the Metro Manila Film Festival, Die Beautiful is a story of Trisha, a transgender woman who suddenly dies whilst in a pageant. Her last wish is to remain beautiful even in death, and as her friends try to fulfill this wish, they recall her life – as a son, a sister, a friend, a lover, a wife, and ultimately, a queen.
Die Beautiful made it to the Tokyo International Film Festival, where it won the Audience Choice Award. Paolo Ballesteros also bagged the Best Actor award in the same festival, as well as at the 21st Kerala International Film Festival in India.
Source: Tokyo International Film Festival
Lav Diaz' Hele sa Hiwagang Hapis (A Lullaby to the Sorrowful Mystery)
Starring: Piolo Pascual, John Lloyd Cruz, Hazel Orencio, Alessandra De Rossi, and Angel Aquino
Image grabbed from CNN Philippines. 
This 8-hour film from Lav Diaz is an epic drama that features a crossover of history and folklore. It revolves around Isagani (John Lloyd Cruz) and Crisostomo Ibarra (Piolo Pascual), both who were characters in Jose Rizal's famous Noli Me Tangere and El Filibusterismo, and their journey to have Ibarra's gunshot wound treated. It also tells the story of Gregoria De Jesus (Hazel Orencio) who was looking for the body of his husband Andres Bonifacio.
Hele sa Hiwagang Hapis won the Silver Bear Alfred Bauer Prize at the 66th Berlin International Film Festival, an award given to a film that "opens new perspective on cinematic art."
Source: ABS-CBN News, CNN Philippines
Eduardo Roy Jr.'s Pamilya Ordinaryo
Starring: Hasmine Killip and Ronwaldo Martin
Image grabbed from Film Police Reviews.
Eduardo Roy Jr.'s film revolves around the teenage parents Aries and Jane who make a living stealing on the streets of Manila. This is until one day, when their precious baby Arjan was stolen from them, and they do everything they can to find and bring him back.
Aside from winning Best Picture in this year's Cinemalaya Film Festival, Pamilya Ordinaryo was also recognized internationally, especially after winning the BNL People's Choice Award in the 13th Venice Days, a section of the 73rd Venice International Film Festival in Italy.
Source: Philippine Daily Inquirer, Cinemalaya
Mel Chionglo's Iadya Mo Kami (Deliver Us)
Starring: Allen Dizon, Ricky Davao, Aiko Melendez, Eddie Garcia, and Diana Zubiri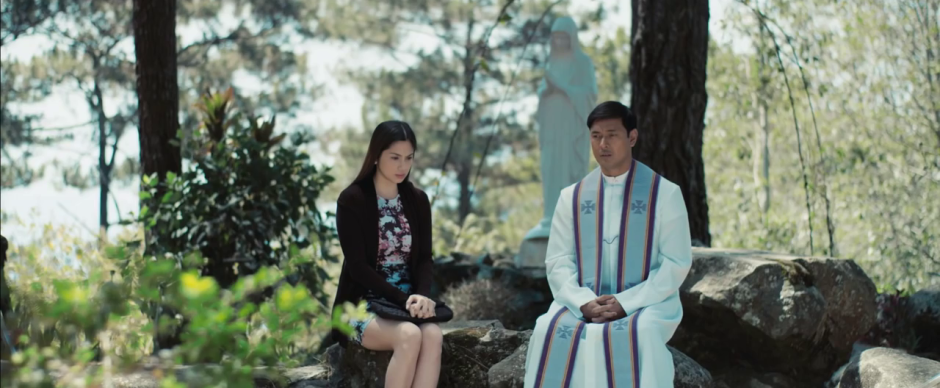 Image grabbed from Cinema Bravo.
Iadya Mo Kami is a horror film revolves around a priest named Greg, who was assigned to a parish in the mountains, and how he battled his own demons after finding out that he accidentally impregnated his secret girlfriend. He also becomes entangled in a murder case, where everyone in the town became suspects.
Allen Dizon, portraying the role of Greg, won Best Actor at the Silk Road Film Festival in Dubai. The film was also part and was nominated for the Salento International Film Festival in Italy.
Source: Spot.PH
John Paul Su's Toto
Starring: Sid Lucero, Thou Reyes, Liza Dino, and Bembol Roco
Image grabbed from Film Police Reviews. 
John Paul Su's Toto is a dark comedy which revolves around Toto, a Filipino room service attendant who wanted to get a US visa to make his and his family's life better. When his scheme puts his loved ones in danger, he is forced to re-evaluate what may cost his dreams.
Toto gained a number of recognitions in 2 international film festivals. This includes: Audience Choice Award for Best Film at the 39th Asian American International Film Festival, Best Foreign Feature Film and Best Actor for Sid Lucero at the 19th LA Comedy Festival.
Sources: Toto Facebook Page, Philippine Daily Inquirer
PR Patindol's Hilom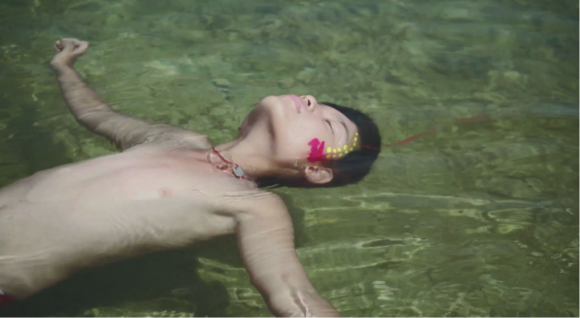 Image grabbed from Singapore International Film Festival.
Hilom is a short film which follows the journey of two brothers as they uncover their identities and seek to understand themselves and each other when it comes to love. It also shows the relationship and the conflict of adulthood and childhood and how the adults' anxieties may affect the way the children see themselves.
PR Patindol's film won the youth Jury Prize in the recent Singapore International Film Festival.
Sources: Philippine Daily Inquirer, Singapore International Film Festival