1-Day Guide: DIY Tour to Chinatown and Divisoria
Here's an idea: ditch the malls for the weekend and instead, explore some of Manila's iconic spots.
Go on a walking tour of the world's oldest Chinatown with a bit of (cheap) shopping on the side and lots of authentic Chinese food. Don't know where to start? Here is a guide for a do-it-yourself 1-day tour of Binondo Chinatown and Divisoria!
8:30 a.m. Start!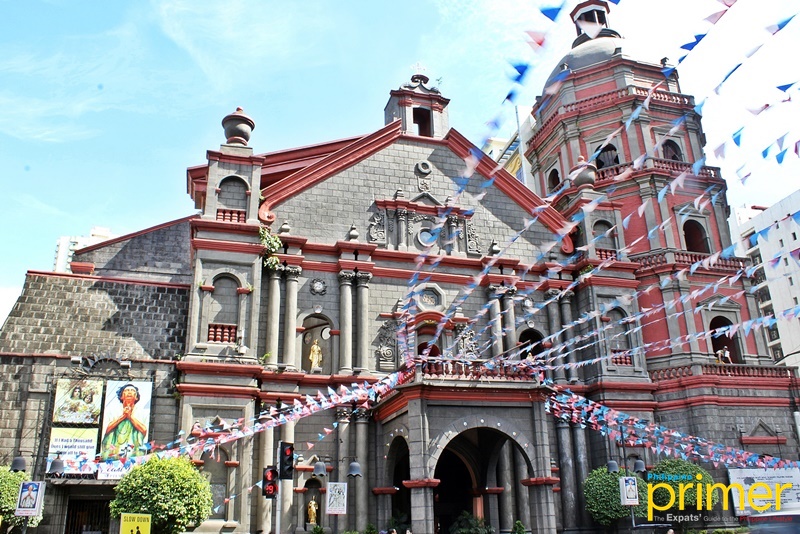 Binondo Church
Gear up for the day and drive to Chinatown in Binondo. It is always better to leave early to avoid traffic and make the most out of your tour.
There are three major parking areas in Chinatown. If you plan to explore the area of Ongpin Street, you can park your car at Binondo Church or Eng Bee Tin. Since Lucky Chinatown Mall is located between Divisoria and Chinatown, you can park here if you plan to explore the two places.
Parking fees:
Lucky Chinatown Mall

Within mall hours: Php 50 for three hours; Php 20 per succeeding hour
Outside of mall hours: Php 100 for three hours; Php 50 per succeeding hour

Side of Binondo Church

Php 80 for one hour; open 24 hours

Eng Bee Tin Flagship Store, 628 Ongpin St., Binondo


For Eng Bee Tin customers: Free two hours for a minimum spend of Php 700
For customers of affiliated stores (The Great Buddha Cafe, Chuan Kee, and Cafe Mezzanine): Free two hours for a minimum
spend of Php 500
For public: Php 150 for two hours: Php 100 per succeeding hour
For those who don't want to take their own cars, you may opt to book a GrabCar to Binondo Church or use public transportation if you're feeling adventurous.
9:30 a.m. to 12:00 p.m. Ongpin and Calvajar Street tour
Rows of Feng Shui Shops on Ongpin Street
Head to the heart of Chinatown—Ongpin Street and score lucky charms for your home! This is also where a number of good Chinese restaurants are located. Watch out for the three arches bounding Ongpin as well!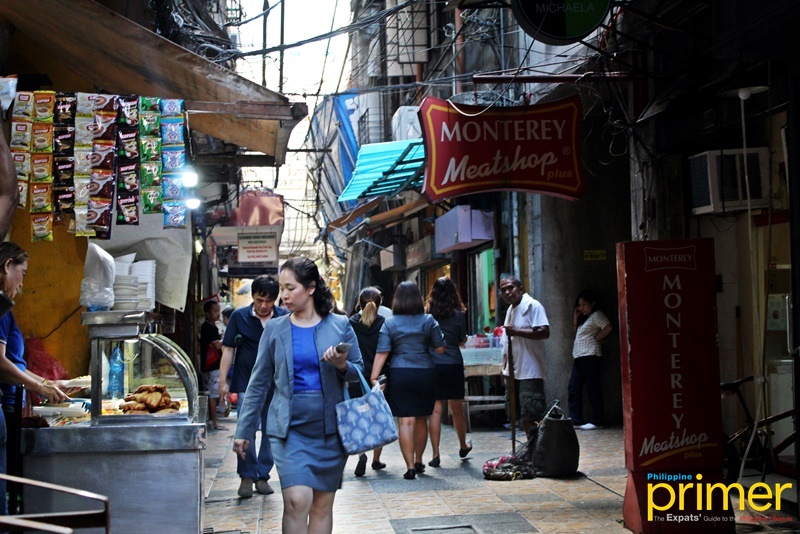 Calvajar Street is a hidden gem for authentic Chinese streetfood and food stores
From Ongpin, make your way to Carvajal. Walk northeast and around via Dasmariñas and Tomas Pinpin Streets until you reach the almost hidden street that looks more like an alleyway. Here you can find stalls for authentic Chinese streetfood and stores selling Chinese cooking ingredients.
12:00 p.m. Lunch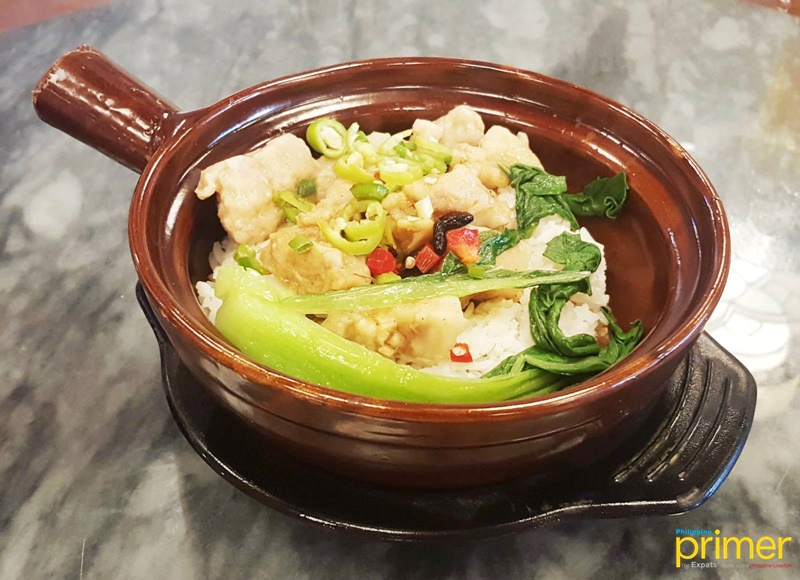 The Great Buddha Cafe's Steamed Spareribs
You must be hungry with all the walking and picture-taking so head back to Ongpin and choose among the wide array of restaurants to try. We recommend you visit The Great Buddha Cafe where you can try their tasty dim sum and even buy souvenirs!
The Original Salido Restaurant
For big groups and families, you can also opt to dine at The Original Salido Restaurant. Must-trys are asado and coffee.
1:00 p.m. Lucky Chinatown Mall and Chinatown Museum
Located between Chinatown and Divisoria, the Lucky Chinatown Mall marks the start of your shopping spree! The upscale lifestyle center is also a venue for various Chinese celebrations such as the Mid-Autumn Festival and Chinese New Year Countdown.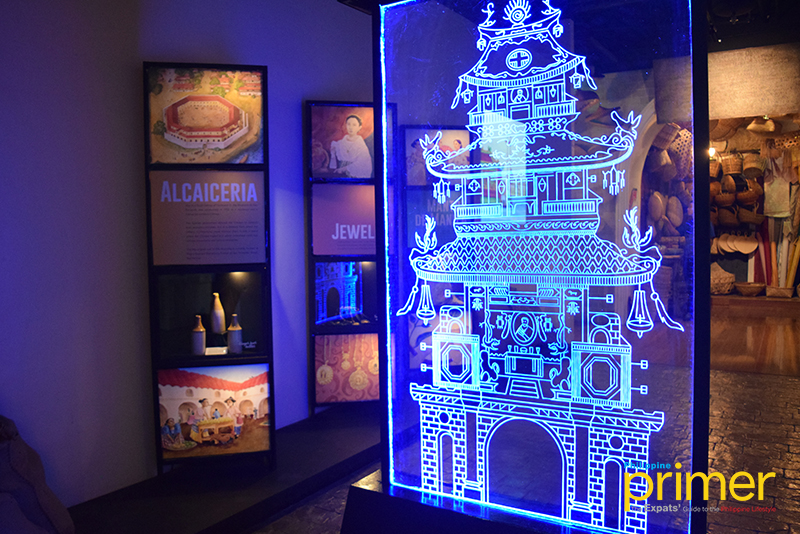 Chinatown Museum
Inside, you can find the Chinatown Museum where you can explore more about the Filipino-Chinese history. It is open from Tuesday to Sunday from 10 a.m. to 6 p.m. Entrance is at Php 150 for regular visitors, Php 120 for senior citizens, and Php 100 for students. Kids below 4 ft can enter free of charge.
2:00 p.m. to 4:00 p.m. Bargain shopping spree at Divisoria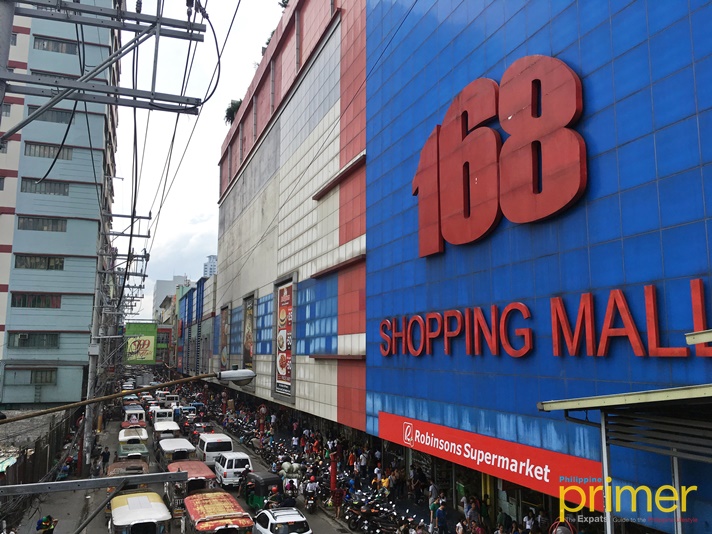 168 Mall in Divisoria
It's time to put your haggling skills to the test! Divisoria's malls and streets offer almost everything you can think of at the best prices.  Just for fun: challenge your friends and buy as many items as possible with Php 1,000!
Take note that before heading out to Divisoria, make sure to come prepared. Fortunately, Philippine Primer has a guide that may come in handy!
4:00 to 5:00 p.m. Coffee and chill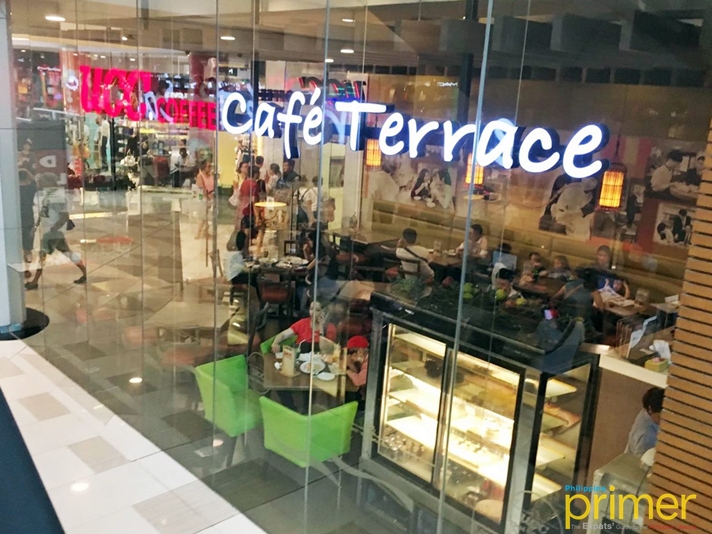 UCC Café Terrace
With your arms full of eco-bags filled with all the things you bought from Divisoria, take a breather and wrap the day up with good coffee and food at UCC Cafe Terrace in Lucky Chinatown Mall.
Also read: 6 Places to Visit When You Find Yourself in Chinatown
You don't need to go far and spend a hefty amount of money to explore and have fun when you are in Manila. Sometimes, all it takes is a little creativity mixed with a go-getter attitude and you're good to go.
---
A version of this appeared in the Philippine Primer English magazine January 2020 issue.