6 Places to Visit When You Find Yourself in Chinatown
The Binondo district of Manila is the oldest Chinatown in the world. Its beginnings can be traced back to the late 16th century when Chinese traders were pushed to isolation from the Spanish colonists in Intramuros. This led not to their downfall, but rather the complete opposite—the Chinese immigrants have since flourished and completely integrated into the Filipino society.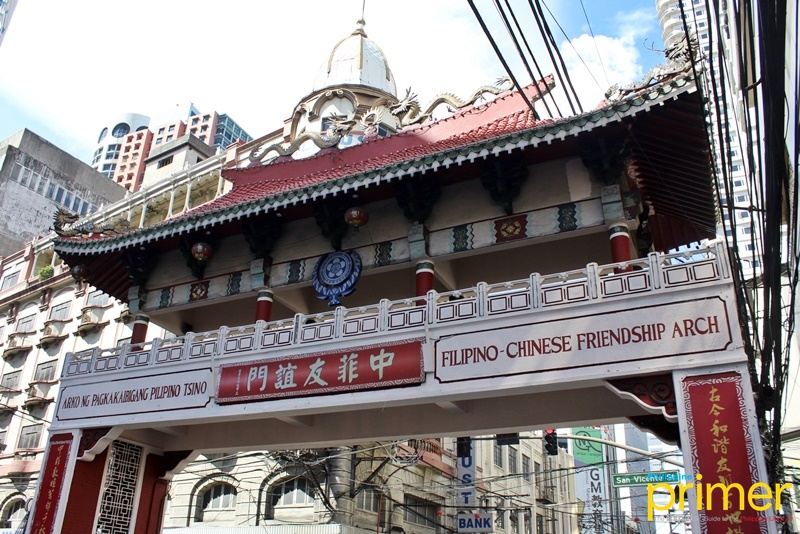 Filipino Chinese Friendship Arch
And now, Binondo can be considered as the perfect representation of the strong cultural and historical ties of the Filipinos and Chinese, whose streets boast an unmistakable ambiance of an ancient town and are filled with feng shui stores, Chinese drug stores, and delicious restaurants that call for a food crawl.
So for your next visit, we listed down some of the prominent places where you can drop by!
Binondo Church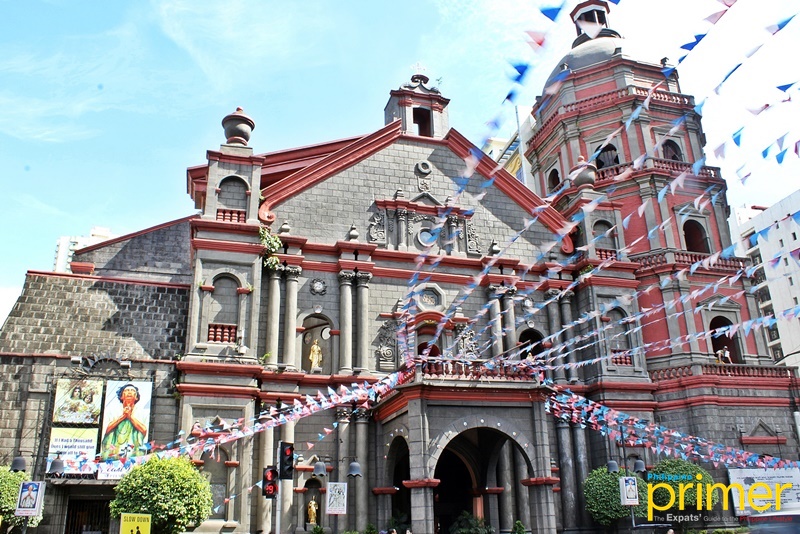 Binondo Church was founded at almost the same time as the district to host Chinese Christian converts. Masses are usually held in English, Tagalog, and Chinese. Across the church is Plaza San Lorenzo Ruiz, with the Carriedo Fountain and where a statue of Francisco Carriedo, the man that paved the way for Manila's first water system, stands.
Carvajal Street
Chinatown's hidden gem, Carvajal Street, is a narrow, inconspicuous market alley that harbors small eateries, snack stalls, and even vegetable and fruit vendors. You can also find colorful wall murals here. The street is accessible from Quintin Paredes Rd., Yuchengco St., and Tomas Pinpin St.
New Binondo Chinatown Arch
Standing at the northern end of Escolta's Jones Bridge, the New Binondo Chinatown Arch is the newest among the welcome arches in Chinatown. It is also said to be the biggest Chinatown arch in the world.
Ongpin Street
Ongpin Street is the heart of Chinatown, where a variety of restaurants and shops can be found. It runs from Plaza San Lorenzo Ruiz, traversing various streets northwest, to Ronquillo Street, where the Arch of Good Will stands. There are two other old arches, one on Ongpin South Bridge and another on Ongpin North Bridge.
People in search of Chinese herbal medicines and lucky charms go here. Feng shui stores give color to the street with various red lanterns and hanging decorations displayed along the sidewalk.
Arch of Goodwill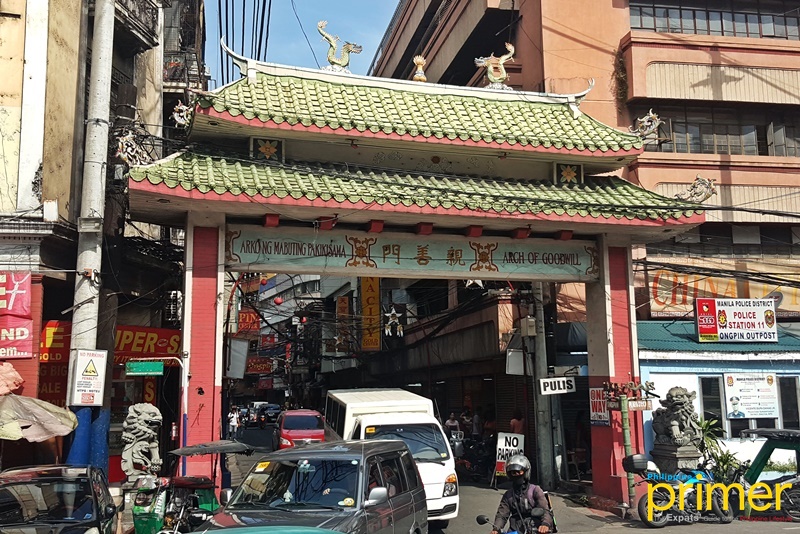 The Arch of Goodwill is one of the four original arches of Chinatown built in the 1970s. Apart from this and the other two on Ongpin Street, there is the Filipino-Chinese Friendship Arch on Quintin Paredes St., which is behind the New Binondo Chinatown Arch.
Kuang Kong Temple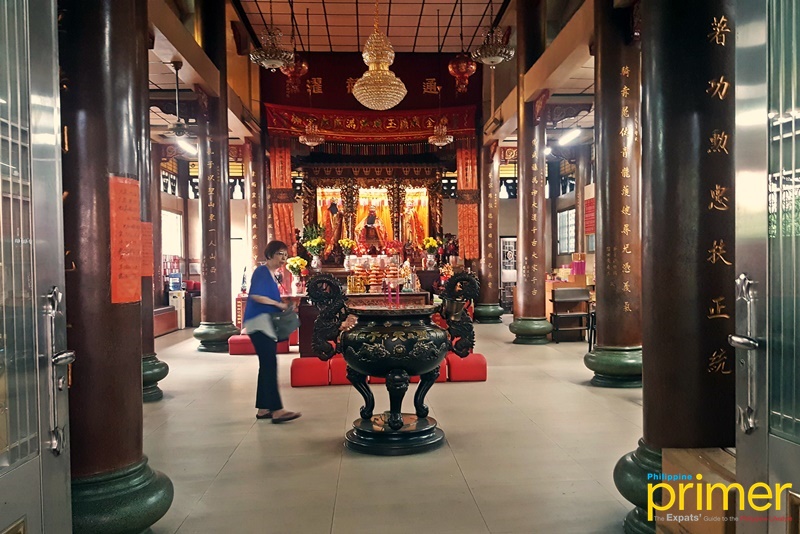 Kuang Kong Temple is hidden in a mysterious building on the narrow backstreet, Kipuja Street. Despite its intimidating location, it has a peaceful ambiance, and locals, young people, and foreign backpackers come here to pray.
Lucky Chinatown Mall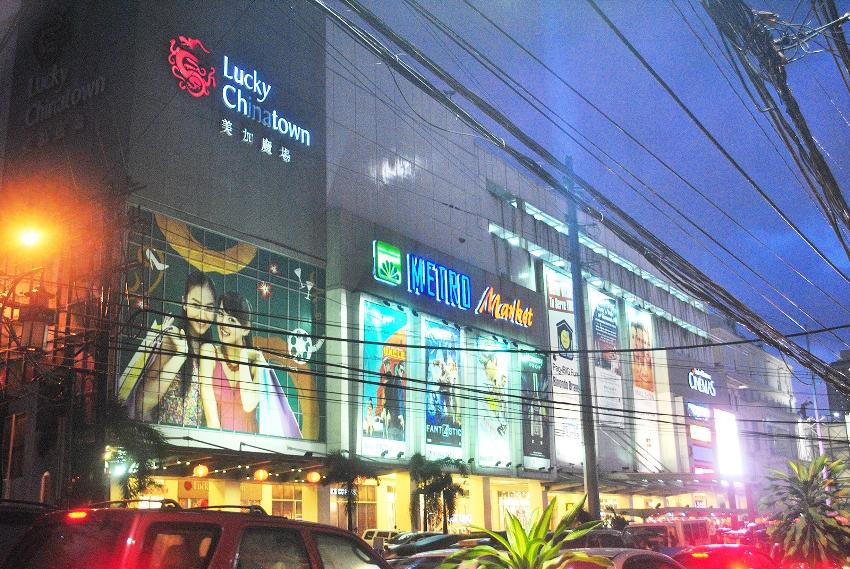 Lucky Chinatown Mall is an upscale lifestyle center situated between Chinatown and Divisoria. It is also a venue for various Chinese celebrations such as the Mid-Autumn Festival and Chinese New Year Countdown.
Where do you plan on visiting first on this year's Chinese New Year? Share with us in the comments below!