San Carlos Borromeo Church in Mahatao, Batanes: Home to Batanes Blank Book Archive
Batanes, while harboring picture-perfect landscapes, is also home to several churches that have all witnessed the faith and resilience of the Ivatans. One of these is San Carlos Borromeo Church in Mahatao that is usually the first in your South Batan tour!
Also Read: South Batan Island, Batanes: A Rustic Harbor of Pasturelands and Fishing Communities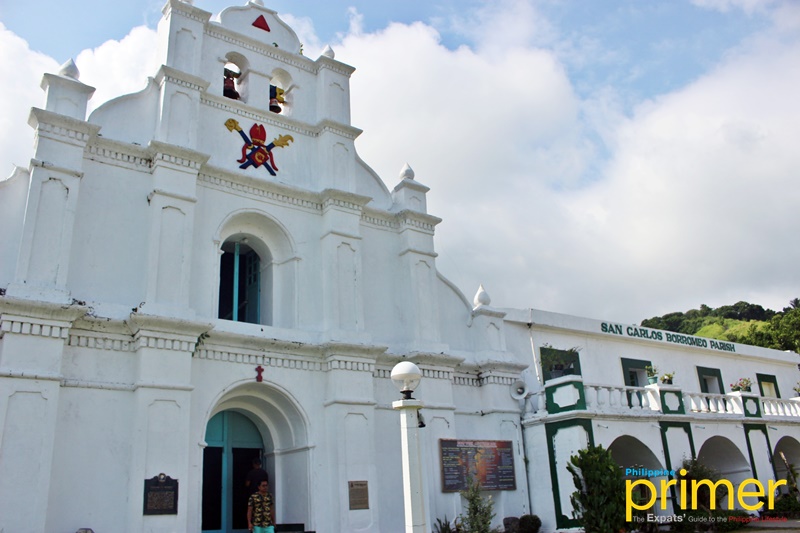 With its longstanding history that can be traced back to 1783, San Carlos Borromeo Church has undergone a lot of changes from its first patron of the same name. 
The church was originally made of light materials such as cogon and was later rebuilt to have a lime and stone wall foundation. As the then church was struck by a typhoon in 1872, it was restored a year later under the patronage of P. Cresencio Polo, O.P. From then on, San Carlos Borromeo Church evolved to be a beautiful Baroque-style church. 
Deeper inside, you will see a simple yet immaculate aisle that leads to the altar and a ceiling that resembles the light cogon.
Also Read: 7 Sacred Churches in Batanes: Representations of Faith, History, and Community Spirit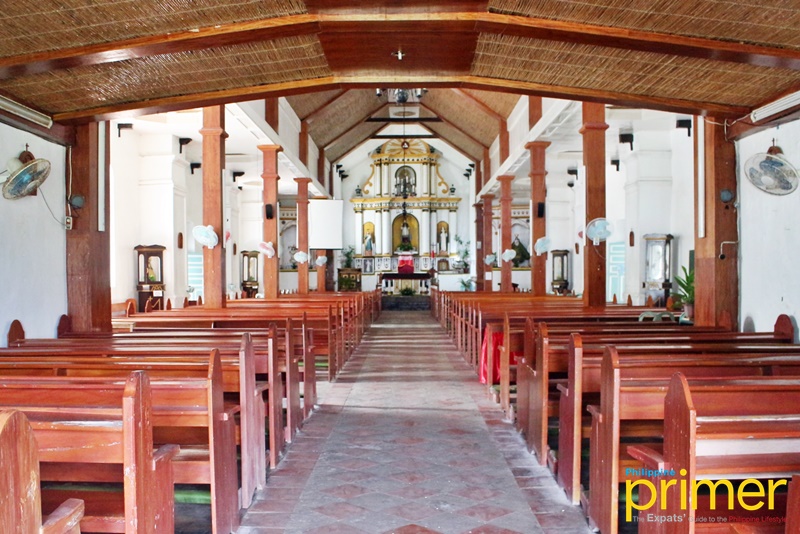 Inside San Carlos Borromeo Church
Near the entrance to the church, you may also find what they call the Batanes Blank Book Archive that holds an interesting piece of history for Batanes' visitors.
Find blank pages within these hardbound books and freely write what you feel!
Once inside, you'll find shelves after shelves filled with hardbound books with blank pages, where visitors can freely write what they feel about the beauty of Batanes.
Also Read: North Batan Island, Batanes: The Center of Local Livelihood and Breathtaking Landscapes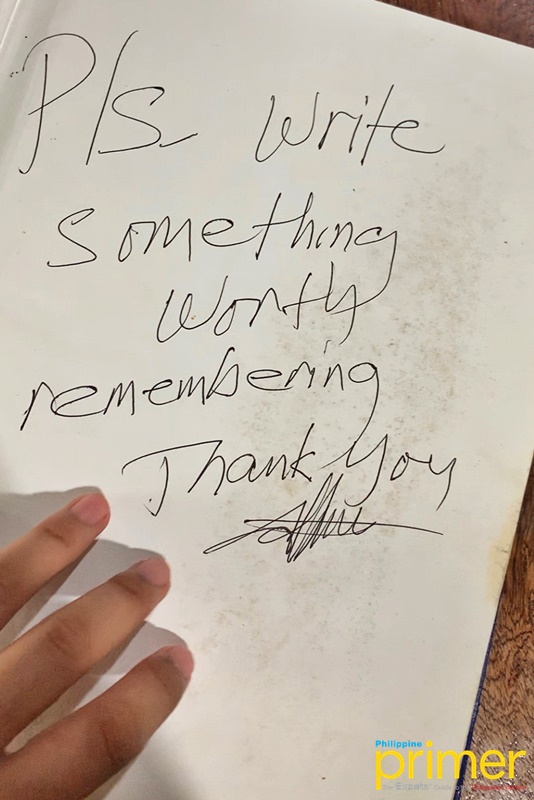 Here, you may also write your prayers and donate to the church if you so wish. Indeed, it is where the utmost desires of people can be seen and it continues to be one of the most memorable places during the South Batan tour.
Also Read: Sabtang Island, Batanes: Home of Heritage Villages With Centuries' Worth of History
Tip: It is important to note that, while the church welcomes everyone, you are expected to wear modest clothing as a show of respect to the sacred place.
How to get here
San Carlos Borromeo Church in Mahatao, South Batan is a part of the 4 days, 3 nights tour with Batanes Travel and Tours, Inc.
Batanes Travel and Tours provides an all-in-one complete package with accommodation, eco-tours, and full meals guaranteed to make your stay hassle-free. They also offer private eco-tours or budget packages for solo or group travelers. All packages provide you with a local tour guide, driver, and a tour coordinator to help you get the most out of your stay.
Note that you will have to register at Mahatao registration area just beside San Carlos Borromeo Church. Here, a fee of Php 50/pax should be settled.
Details
Manila Address: Unit B One Sapphire Condominium, 858 Fabella St., Mandaluyong City
Contact: 02-633-0859 / 0998-568-2637 / 0977-806-3040

Batanes Address: Amboy St., Kayhuvokan, Basco, Batanes
Batanes Office: 0998-531-1908 / 0917-343-2420
Website: batanestravelandtours.com
Email: info@batanestravelandtours.com
Facebook: facebook.com/batanestours
Instagram: instagram.com/batanestours
---
This first appeared in Philippine Primer's Japanese and English Magazine August 2019 issue.
Written by Chin Sanigan
Photos by JR Padlan
You might also like...