Savidug Village in Sabtang, Batanes: A Mirror of the Ivatans' Early Life
One spot that you should never miss out on when visiting the spectacular island of Sabtang is the Savidug Village. Just like Chavayan Village, it has a rich history featuring the early life of the Ivatans. 
Also read: Batanes 4-Day Itinerary: Experiencing Heaven's Beloved Island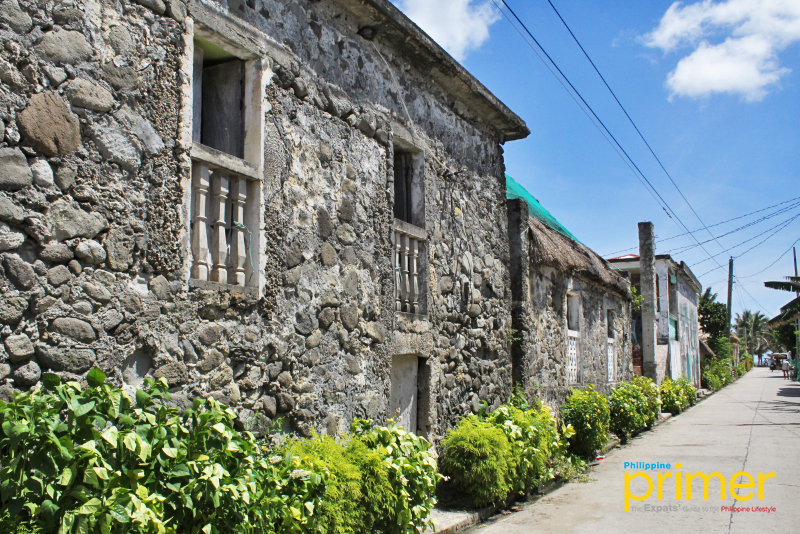 Savidug Village's long list of history started with the locals moving from one place to another due to food shortages, until they found out about the Ditadit plant, which are edible green vines.
Also read: Batanes Travel Guide: Preparing for Your Trip This 2019
There were even practices where a dying person are placed over Ditadit, and the locals would eat the plant after they removed the dead. The spot where they practiced such was locally known as Badichid, which was eventually named Savidug.
Savidug is the place where the people finally settled and is now known as the peaceful village in Sabtang Island. It is located along the hills, making it suitable for root crops and pasture.
Also read: Sabtang Island, Batanes: Home of Heritage Villages With Centuries' Worth of History
There is a tight-knit community in Savidug Village—we even encountered Ivatans doing each other's haircut! 
Another view that's worth noting is the Savidug Idiang, which are natural rock formations located on the hills. Savidug Idiang is also known as the fortresses wherein the early Ivatans hid when they were attacked during the prehistoric times.
A more modern house made of lime in Savidug Village
Further, St. Thomas Aquinas Chapel resides in Savidug Village. At first glance, it will remind you of Greece with its white and blue colors, but the interior still retains its Ivatan atmosphere.
Also read: 7 Sacred Churches in Batanes: Representations of Faith, History, and Community Spirit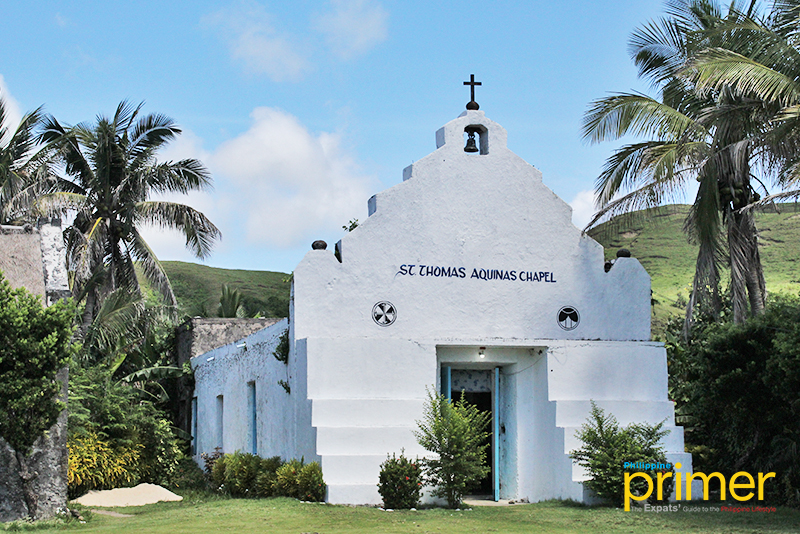 How to get here
The Sabtang Island tour is a part of the 4 days, 3 nights tour with Batanes Travel and Tours, Inc.
Batanes Travel and Tours provides an all-in-one complete package with accommodation, eco-tours, and full meals guaranteed to make your stay hassle-free. They also offer private eco-tours or budget packages for solo or group travelers. All packages provide you with a local tour guide, driver, and a tour coordinator to help you get the most out of your stay.
Note that you will have to register and pay some fees at the Ivana Port. The fees include a port fee of Php 5/pax and your boat fare from Ivana Port to Sabtang Port of Php 200/pax roundtrip, which should be settled in the Ivana Port.
Upon arriving at Sabtang Port, you need to register with a fee of Php 200/pax and wait for your van with your tour guide.
A day trip to the island will end before you know it, as the last boat travels back to Batan at 1 p.m. If you feel that one day isn't enough with so much to explore in Sabtang, there are no fancy hotels but rather homestays that offer modest accommodation to eager travelers.
---
This first appeared in Philippine Primer's Japanese and English Magazine August 2019 issue.
You might also like...