Sto. Domingo Church in Basco, Batanes: The Island's First Historic Catholic Church
The first church to be ever built in Batanes is Sto. Domingo Church, also known as Our Lady of Immaculate Conception Cathedral.
Said church is dedicated to Our Lady of the Immaculate Conception, patroness of Batanes, while it bears the name Santo Domingo Church in honor of the patron saint of Basco, the capital of Batanes.
Also read: Batanes 4-Day Itinerary: Experiencing Heaven's Beloved Island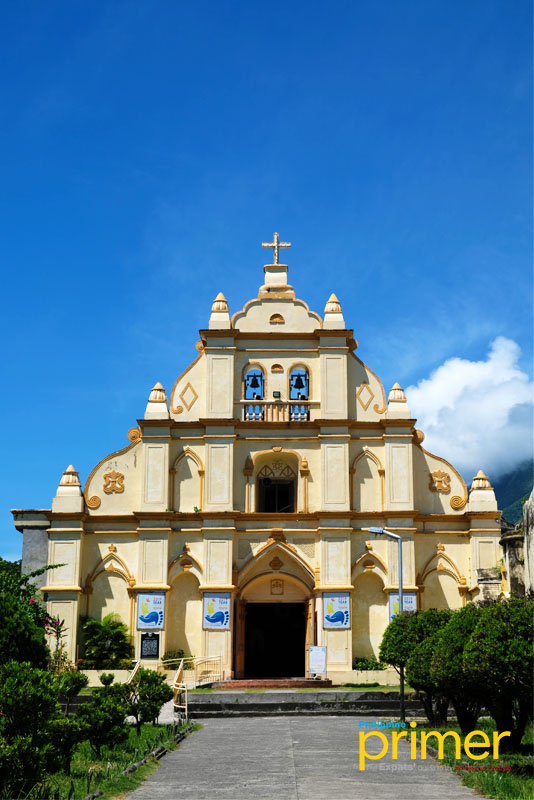 It was first established upon the arrival of Dominican Fathers Balthasar Calderon O.P., and Bartholome Artiguez O.P. in 1783. The church was first built of cogon and woods but to prevent the cathedral from getting burned down, the cathedral was renovated by Father Francisco de Paula Esteban O.P., as a large stone-and-mortar church. 
Also read: North Batan Island, Batanes: The Center of Local Livelihood and Breathtaking Landscapes
The nave (center aisle) was then shortened by Father Nicolas Castano O.P., in 1812 while the roof was made of thick cogon layers sewn with reeds and rattan.
Further, the church caught fire in 1860, and Vicar of Basco, Father Mariano Gomez O.P., finally decided to remove the cogon roof, replacing it with galvanized iron sheets.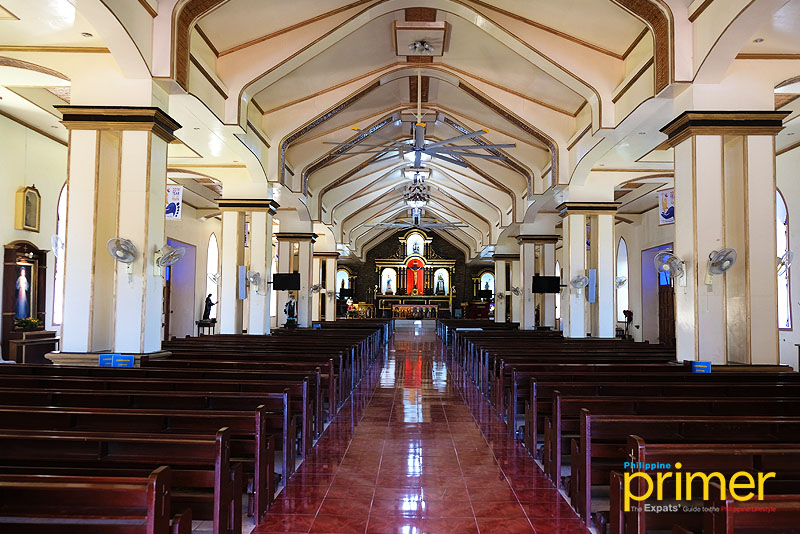 The cathedral is a living historical structure as it also survived the Filipino-American War from 1899 to 1902, as well as World War 2 from 1939 to 1945. Years later, Batanes was struck by an intensity 7 earthquake in 2000 making the bell and crucifix collapse and totally ruined. 
Also read: South Batan Island, Batanes: A Rustic Harbor of Pasturelands and Fishing Communities
How to get here
Visiting churches is a part of the 4 days, 3 nights tour with Batanes Travel and Tours, Inc. You may learn more about these sacred places through your local tour guide who is well-acquainted with your itinerary.
Batanes Travel and Tours provides an all-in-one complete package with accommodation, eco-tours, and full meals guaranteed to make your stay hassle-free. They also offer private eco-tours or budget packages for solo or group travelers. All packages provide you with a local tour guide, driver, and a tour coordinator to help you get the most out of your stay.
Details
Manila Address: Unit B One Sapphire Condominium, 858 Fabella St., Mandaluyong City
Contact: 02-633-0859 / 0998-568-2637 / 0977-806-3040

Batanes Address: Amboy St., Kayhuvokan, Basco, Batanes
Batanes Office: 0998-531-1908 / 0917-343-2420
Website: www.batanestravelandtours.com
Email: info@batanestravelandtours.com
Facebook: www.facebook.com/batanestours
Instagram: @batanestours
Also read: Sabtang Island, Batanes: Home of Heritage Villages With Centuries' Worth of History
---
This first appeared in Philippine Primer's Japanese and English Magazine August 2019 issue.
You might also like...