EXPATS' GUIDE: Hiring a Home Helper in the Philippines
EXPATS' GUIDE: Hiring a Home Helper in the Philippines
In the Philippines, a home helper or a domestic worker is also known as a kasambahay. It came from the Filipino phrase, kasama sa bahay, which, when directly translated into English, means "someone who is with you at home". It is another way of emphasizing the importance of mutual trust and respect toward each other, just like any employer and employee.
There are also more local terms that can describe domestic workers in the Philippines based on their specific tasks. A yaya or nanny, for example, is mostly in charge of taking care of the children, while a tagapaglaba is in charge of doing the laundry. Whatever the terms are, our domestic workers deserve our respect as they help us create a home for our families.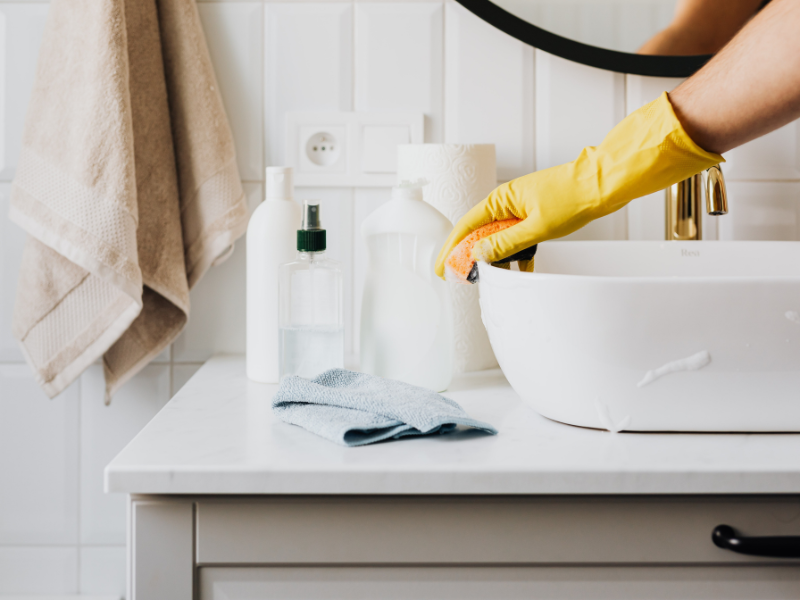 IMAGE from Pexels
There are two ways you can hire a domestic worker in the Philippines: (1) referrals from friends and family, and (2) hiring from a private employment agency, accredited by the Department of Labor and Employment in the Philippines.
However, most Filipinos ask for recommendations from their loved ones, as this is the easiest way of gauging whether or not someone is trustworthy. On the other hand, some who are new to the Philippines and plan to stay permanently, prefer inquiring with an agency that will find a domestic worker for them.
Types of Employment for Domestic Workers
Domestic workers can be employed in three ways: part-time stay-out, full-time stay-out, and stay-in or residential. A stay-out domestic worker is someone who works for you during the day (or night) and will return home after their shift, while a stay-in domestic worker resides with you and will perform their duties during your agreed-upon schedule.
Part-time domestic workers, on the other hand, are usually given specific tasks like cooking, cleaning, and doing the laundry only or will stay inside your residence just for half a working day.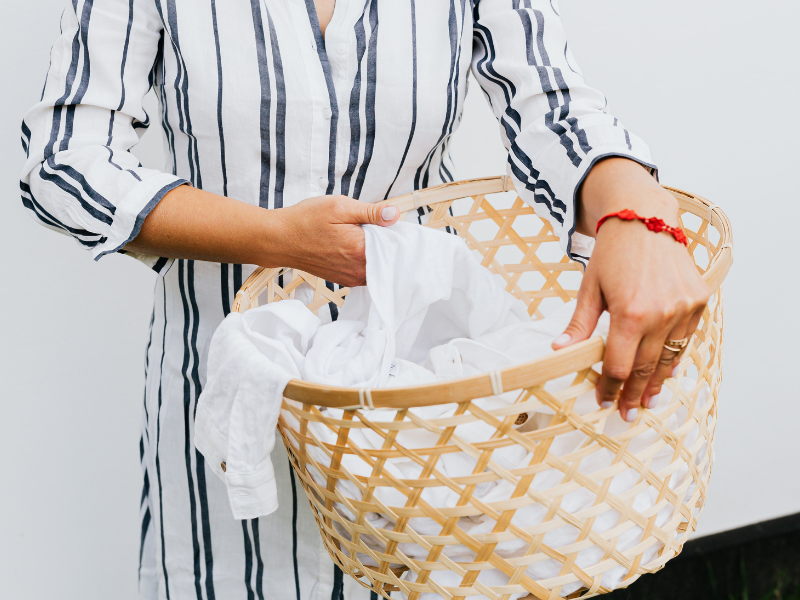 IMAGE from Pexels
The Hiring Process
As with regular employers of a business or company, it is best to prepare ahead of the hiring process to ensure that everything else is in order.
IMAGE from Pexels
Some things you should ask yourself beforehand are the type of services you will need to ensure the smooth operation of your household. Other things you and your future employee must prepare are the following:
You may ask your future home caretaker for some pre-employment requirements. It is optional for direct hires, but it is best to ask for any of the following, similar to any employment agency you go to:
· Medical/health certificate issued by a government health officer;
· Barangay or police clearance;
· National Bureau of Investigation (NBI) clearance; and
· A copy of their birth certificate issued by the Philippine Statistics Authority (PSA) or any valid ID that shows the applicant's age. Please take note that under Republic Act (RA) 10361, also known as the Domestic Workers Act, no one who is under 15 years of age is allowed to be a domestic worker.
2. Conduct an interview. Regardless if your future home caretaker is from an employment agency or a referral from a friend, it is best to get to know the applicant, especially if they are new to the job. Treat this as a regular job interview, and don't be in a rush to hire them. Remember, at the end of the day, you will leave your home and, at times, your kids in their care.
3. Prepare an employment contract. The law highly recommends preparing a written contract before you hire a domestic worker.
Important Things You Should Know About
Before hiring a home caretaker in the Philippines, there are some things you should comply with according to Article IV of the Domestic Workers Act. While you may view what the law constitutes here, you may also be guided by our summary below:
Employers shall ensure the health and safety of the domestic workers.
Employers shall set a daily and weekly rest period for their employees. According to RA 10361, domestic workers shall be given a combined total of eight (8) hours of rest every day and "at least twenty-four (24) consecutive hours of rest in a week". However, the employer and employee can negotiate the schedule of rest days, which can be included in the written contract.
The minimum wage of domestic workers shall be not less than the following (and shall be paid on time):(a) Php 2,500 a month for those employed in the National Capital Region (NCR);
(b) Php 2,000 a month for those employed in chartered cities and first-class municipalities; and
(c) Php 1,500 a month for those employed in other municipalities.
Please take note that these rates depend on the specific type of chores a domestic worker is tasked to do. At Wadyong Maids Employment Services, for example, the following rates may apply for stay-in domestic workers:
Cook (Filipino food only): Php 11,000 a month
All-around housekeeper (laundry, ironing, cleaning): Php 9,000 a month
Yaya or babysitter (infants): Php 10,000 a month
Yaya or babysitter (toddlers): Php 9,000 a month
In case you opt for a stay-out, on the other hand, hiring an all-around housekeeper will cost Php 16,000 a month to take care of their apartment rental and transportation fees, among others.
IMAGE from Pexels
The Domestic Workers Act outlines a domestic worker's rights and privileges, training, terms of employment, and termination of service among other things. This will ultimately guide you and your employee to ensure a positive and legally compliant working relationship.
If you think you need a home caretaker, you can ask your friends at work for anyone they can refer you to or you may also check out DOLE-accredited and licensed agencies, just like Wadyong Maids Employment Services, with service locations in Makati, Pasay, Paranaque, Pasig, Quezon City, Metro Baguio, Bulacan, Cavite, and Subic, among others.
---
Featured image from Pexels.