Life Hacks for Expats: Navigating Traffic in the Philippines
Life Hacks for Expats: Navigating Traffic in the Philippines
When considering the advantages of staying in the Philippines, one aspect that may not be so easily categorized as a "positive" is the issue of traffic.
Yes, there are a lot of available modes of transportations in the country like tricycles, pedicabs, and jeepney, but these may be difficult to navigate for beginners in the city.
IMAGE from Unsplash
So, while you're still trying to take your time learning things the local way, here are some life hacks in navigating traffic in the Philippines through these options!
Grab
One of the many useful mobile applications you can download upon setting foot in the country is Grab, a "super app" that lets you book a ride going to your desired destination, whether it's to your office or a restaurant you just searched on the internet.

IMAGE from Grab
Although it can be expensive depending on the time of day and the location of "pick-up" and "drop-off", Grab is used by many as an alternative to regular taxis and other transportations.
Grab also allows your family and friends to track your whereabouts, making it a safe means of transportation for many.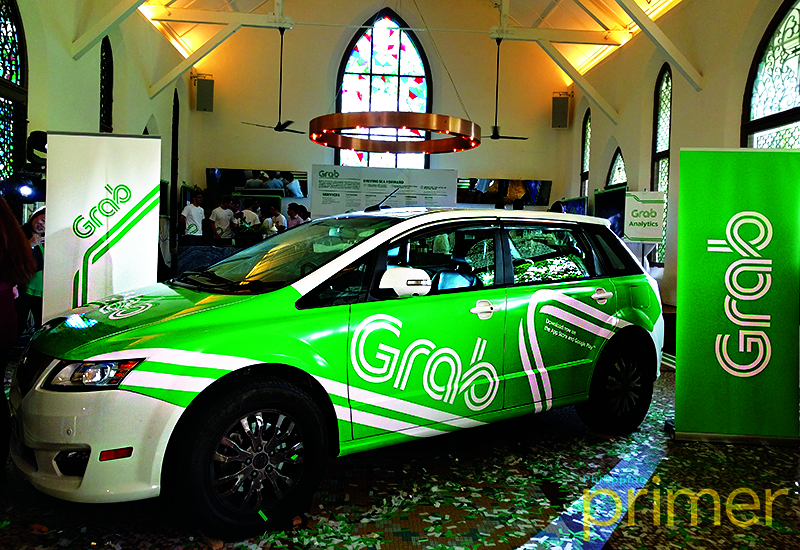 While you can sometimes find it challenging to book a ride through the app when rush hour hits, still, the professionalism of Grab drivers and their commitment to making their cabs clean are just some of the advantages you wouldn't want to miss.
Bonus: The Grab super app also has options for food delivery and quick parcel deliveries, so you might want to check this out too!
Also Read: Grab Expands Food and Parcel Delivery, Cashless Payment Services to More PH Cities
P2P Bus
Unlike local buses, point-to-point or P2P buses travel only between two locations. Aside from running on schedule which is beneficial for most office workers who desire to reach their offices on time, P2P buses are comfortable and clean.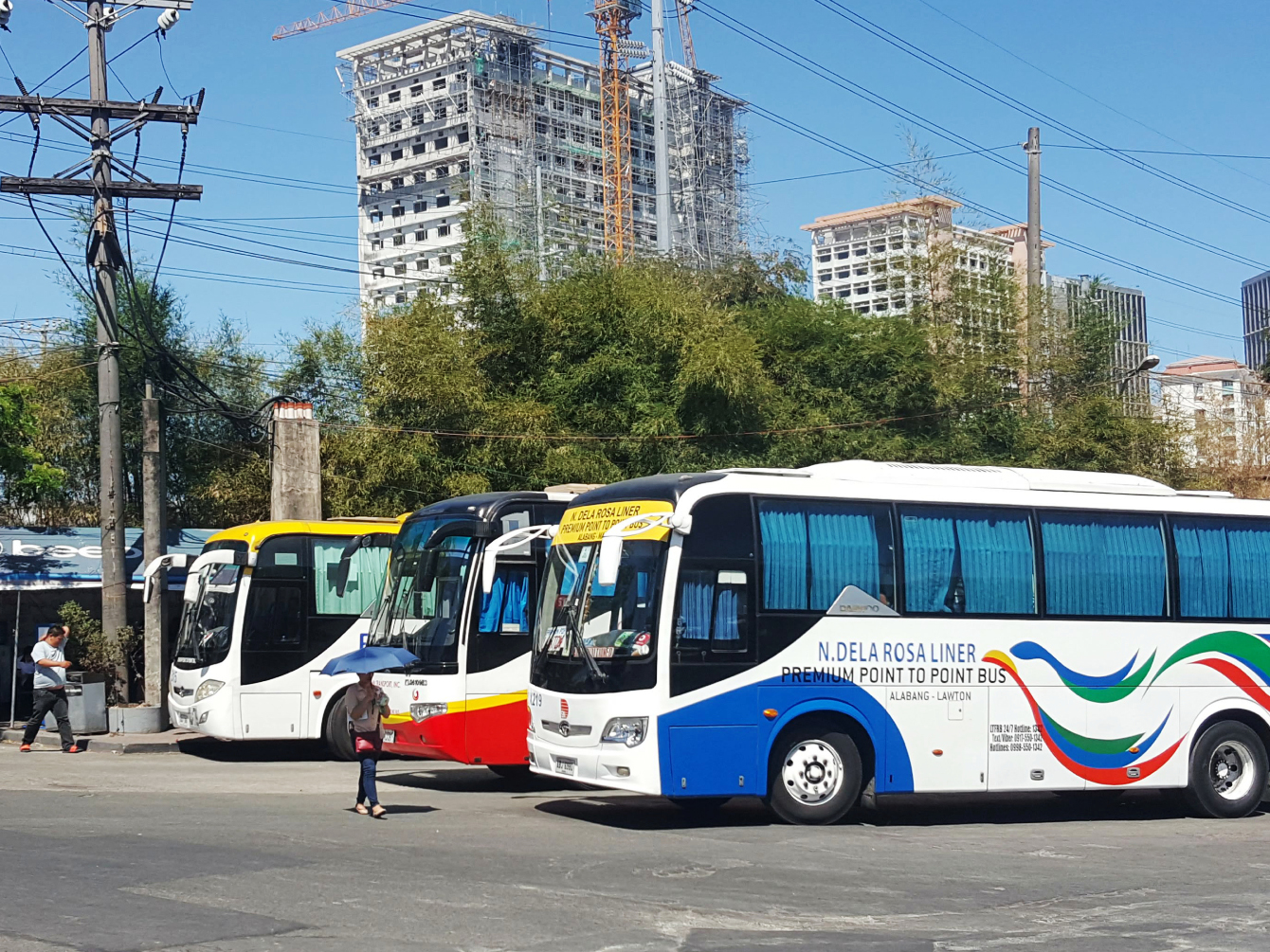 Point-to-point buses at Alabang Town Center
Bus stops are mainly located next to large, prominent malls in the city and are convenient for long-distance travel, such as from Metro Manila to Laguna or Cavite and vice versa.
Also Read: P2P Bus Service Guide for Expats
MRT and LRT
There are three types of trains in the Philippines. These are the Metro Rail Transit (MRT), Light Rail Transit (LRT), and the Philippine National Railways (PNR). Of these three, MRT and LRT are two of the most frequently used modes of transportation for the expats.
Generally, the MRT is used in the direction of Ortigas and Quezon City, while the LRT is used in the direction of Manila and Chinatown.
You might be surprised that the LRT can be a convenient option as it is cheaper and more time-friendly for long-distance travels. The MRT, on the other hand, has also been renovated and maintained by Mitsubishi Corporation, making it even more comfortable than before.
Also Read: A Guide to the MRT, LRT and the PNR
So, whether you want to travel long or short distances, may this guide help you navigate the city as you head to your school or office, try out new restaurants, or just want a more convenient ride to the grocery store.