LIST: 6 Practical Ways to Promote an Eco-Friendly Workplace
LIST: 6 Practical Ways to Promote an Eco-Friendly Workplace
Developing an eco-friendly organization starts with your employees and other internal stakeholders, as it is important for them to believe in your vision and practice pro-environmental habits in the office for your goal to materialize accordingly. There are various practical and accessible ways your organization can take to reduce the company's
carbon footprint. Scroll down to see six examples of sustainable initiatives you can implement to champion a greener workplace for your people.
Recycle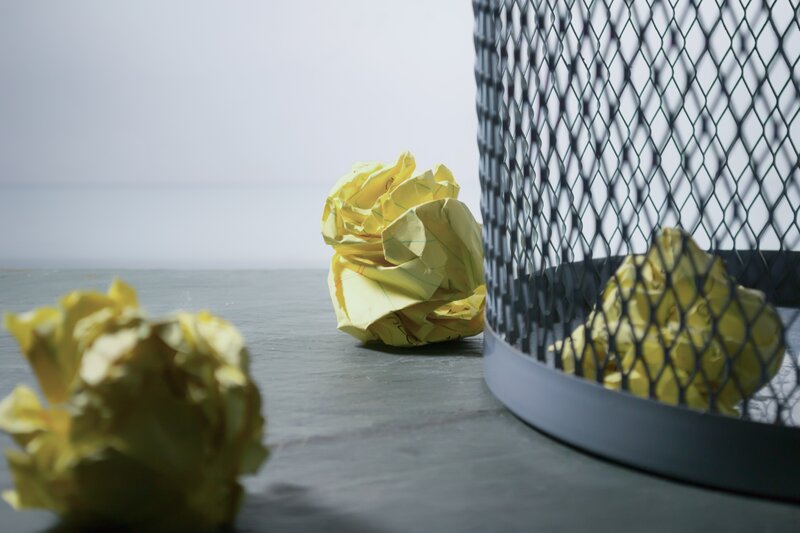 IMAGE from Pexels
The most popular way of advocating sustainability is to implement a recycling and waste management program in your workplace, working along the lines of the policies of your local government. From the pantry to the office cubicles, post materials and signage on responsible waste disposal on strategically located waste stations to help your workers distinguish between what items belong in biodegradable, non-biodegradable, and residual garbage bins. You can also look to the safe removal and donation of old electronics devices that unnecessarily take up space in the office to organizations that disposes and recycles such items properly. Recycling can contribute to significantly reducing global marine plastic pollution, estimated to be between 4.8 million and 12.7 million metric tons every year according to a 2021 Plastics Circularity Report for the Philippines by the World Bank.
Conserve Energy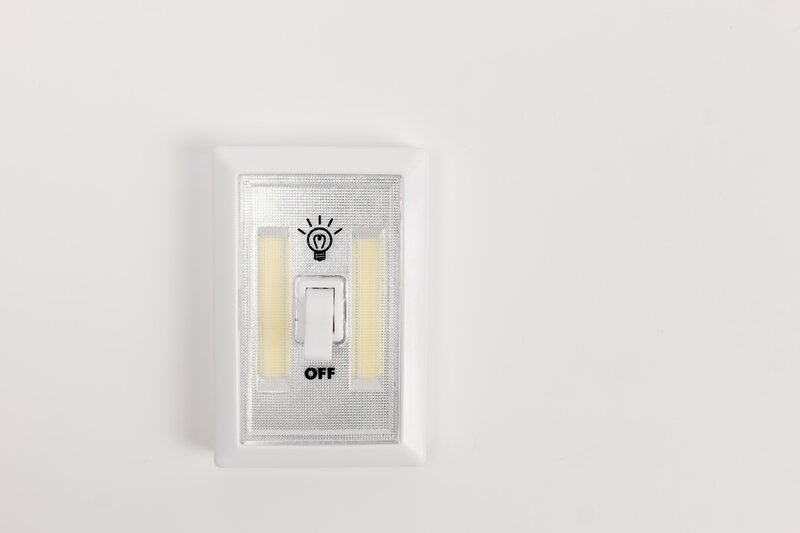 IMAGE from Pexels
Turning off lights and unplugging electronic equipment such as PCs in the office or at home during off-hours will help conserve energy and save your company money on your electric bill. According to the Manila Electric Company (Meralco), the use of natural light and turning the office lights off can lower your bills, as lighting can account for between 20% and 30% of your electric bill. Meralco also mentioned that turning off a desktop computer, speaker, and Wi-Fi router in a work from home (WFH) setup can save around Php 187 a month on standby power costs.
Go Digital
IMAGE from Pexels
Digital technologies such as cloud computing have enabled businesses to become more streamlined, efficient, and eco-friendly. From using handy apps applications like Google Drive and Microsoft SharePoint for coordinating projects to investing in digital HR to automate manual processes, paper and ink should be phased out to achieve a greener workplace. According to the UK Shredding Alliance in 2021, switching from paper to digital can significantly reduce the amount of paper used at the office as an average of 10,000 sheets of paper is used per office worker per year.
Upcycle
IMAGE from Pixabay
Encourage your people to upcycle in any way they can. Upcycling is a green way of recycling junk into something useful. In the office, this will motivate workers to transform practically useless items into useful office accessories without breaking the bank. Make personalized stationery holders out of soda or tuna cans; turn toilet paper rolls into DIY phone holders; and compost your leftover coffee grounds for the office plants. Your imagination is the only limit. Online ideas on upcycling can be found on Youtube, or on Facebook groups such as Buhay Zero-Waste.
Have More Office Plants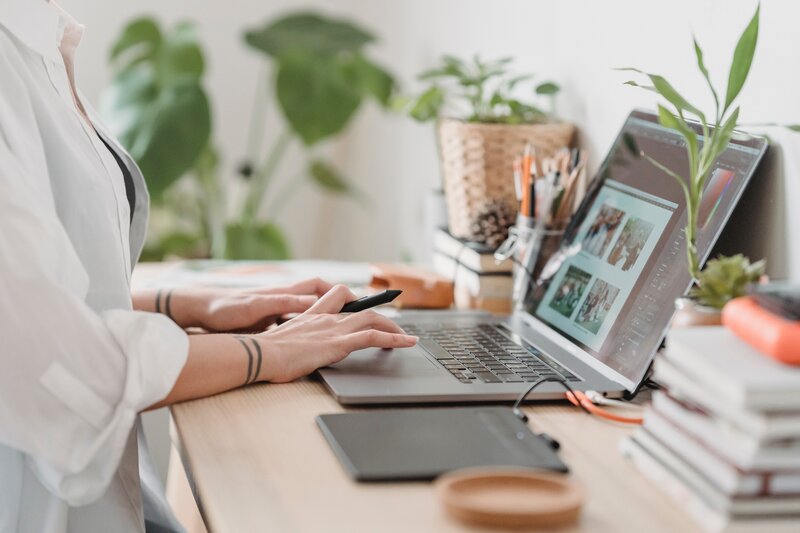 IMAGE from Pexels
Indoor plants have more benefits than just aesthetics. According to various studies, greenery significantly increases workplace satisfaction in employees, uplifts the overall atmosphere of your workplace, and improves perceived air quality in the office. It increases worker productivity by 15% (according to a 2014 study of Exeter University), and reduces as much as 37% of anxiety in the workplace (based on 2010 findings from the University of Technology Sydney).
Embrace Sustainable transportation/WFH Setup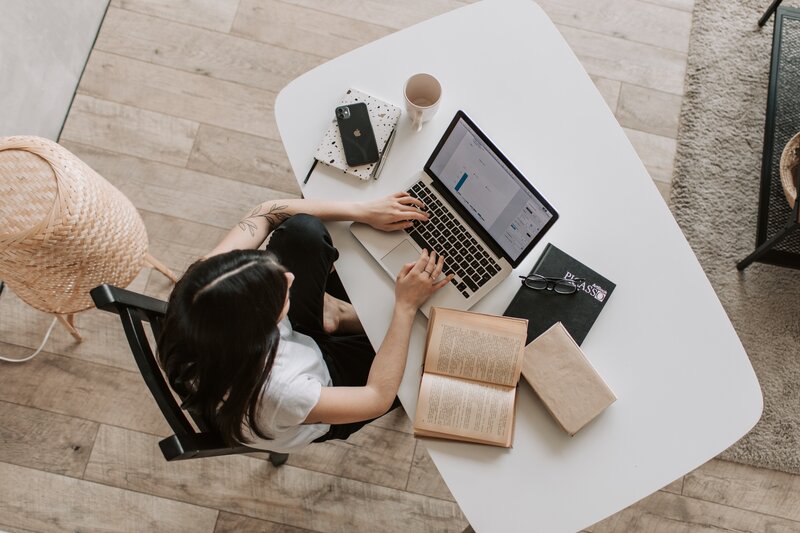 IMAGE from Pexels
As we know, cars are one of the largest emitters of greenhouse gas. Support your workers taking alternative modes of transportation to and from the office such as walking, biking and commuting. Additionally, if they aren't required to be in the office from Monday to Friday, allow them to do remote work from home. Changing your transportation or work setup
arrangements can save you from traffic, that can cost a Filipino employee 188 hours of his time per year or roughly equal to Php 56,000 according to a 2021 study by Budget Direct.
Encouraging green behavior in the office will help your workers feel healthier, empowered, and more driven at work. Most importantly, the benefit of lessening the company's carbon footprint will be beneficial to the future generations to come.