5 Unique Filipino Traditions During Christmas Season
5 Unique Filipino Traditions During Christmas Season
Christmas is one of the most anticipated holidays for Roman Catholics during December.  It's the time of the year where everyone celebrates the birth of Jesus Christ.  Although the Christmas season has been commercialized over the years, certain customs and traditions are still observed all over the world.
In the Philippines, Christmas is quite unique and special. It's rooted in the long history of Christianity that was brought by Spaniards during the colonial period.   
Today, we listed five unique Filipino traditions during the Christmas season and why they hold importance to Filipino culture.
Simbang Gabi or Misa de Gallo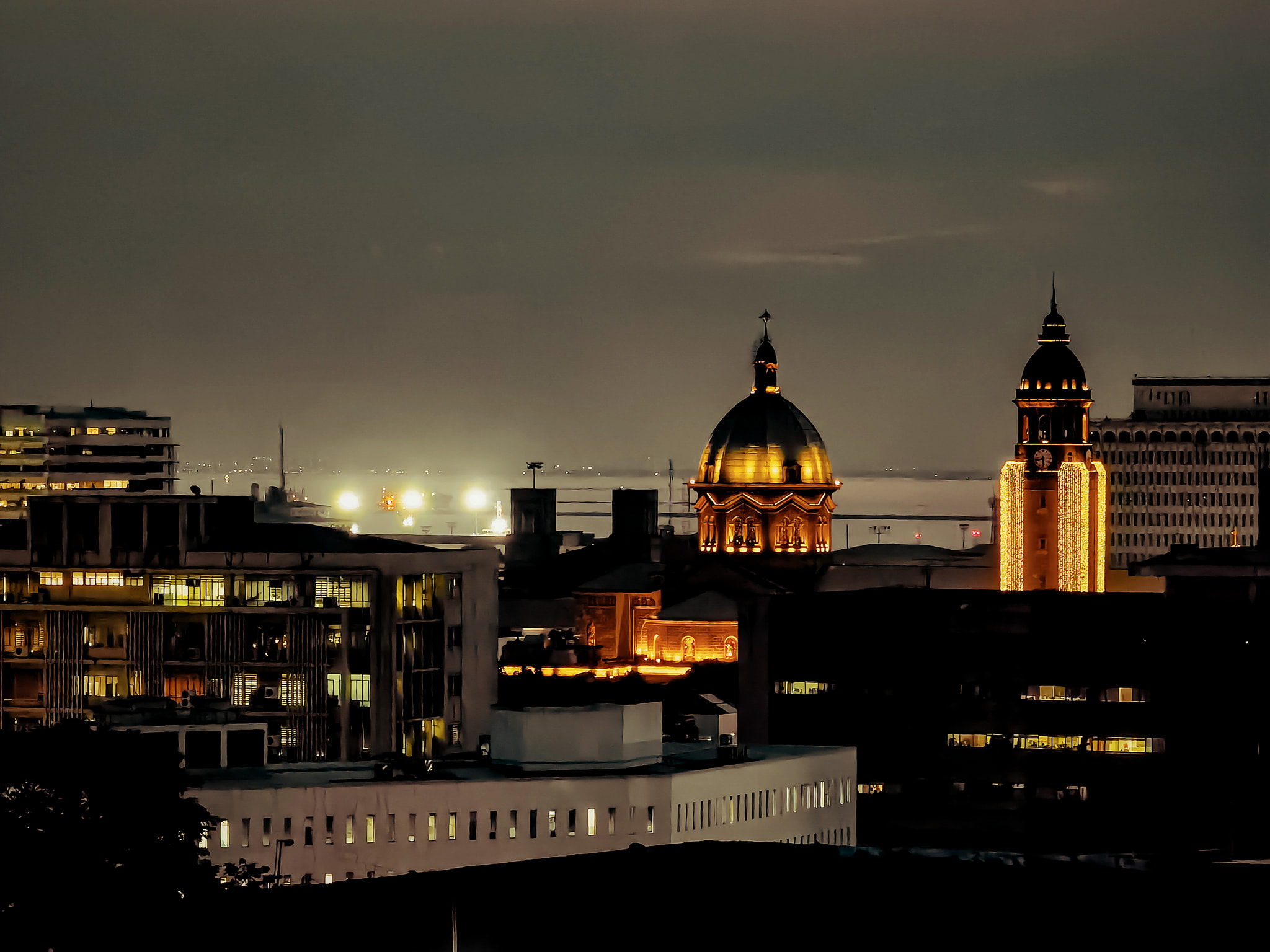 Manila Cathedral/IMAGE from the Department of Tourism, Culture and Arts of Manila by Jan Sy 
Simbang Gabi or Misa de Gallo is translated to English as Midnight Mass. This traditional mass in Roman-Catholic often happened early in the morning where the sun is still at dawn. Originally, Simbang Gabi was brought by the Spanish friar during the colonial period. Based on history, the midnight mass was meant for farmers who wake up early in the morning so they can attend church mass before working on the field.
At present, Simbang Gabi starts from Dec 16 to Dec 24, a nine-day series of masses attended by Filipino Catholics in anticipation of Christmas. They believe that if you completed all the nine-day series of masses, the Lord will bless you with your wish.
Puto Bumbong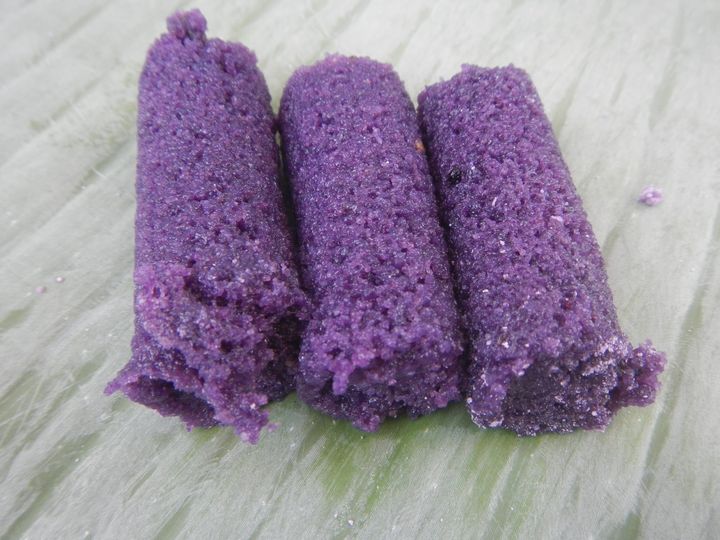 Puto bumbong/IMAGE from Wikimedia commons
As you walk out from the church after the midnight mass, you will smell the strong aroma of rice cakes brought by the cold breeze of December morning. This traditional and seasonal rice cake is called puto bumbong. It's a widely known Filipino delicacy during the Christmas season which is made of purple rice cake steamed in bamboo tubes. You can buy puto bumbong in a stall near or outside Catholic churches. Aside from this purple queen, you can also taste other sweet rice cakes such as bibingka, suman, and many more.
Parol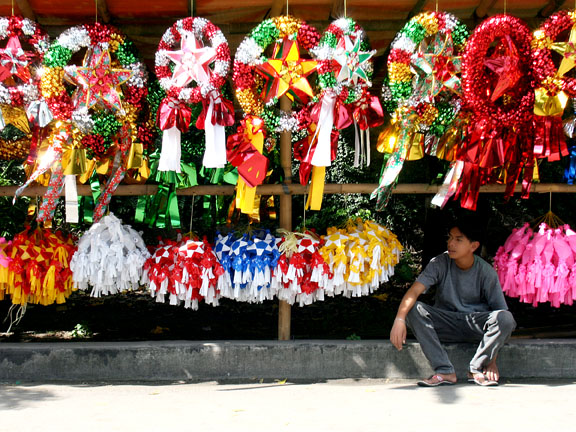 Parol/IMAGE from Wikimedia commons
After filling up your stomach with delicious rice cakes, indulge yourself in the beautiful scenery of houses that shine so bright due to Christmas lights. Usually, you can spot one of the most famous Filipino Christmas ornaments at the center of their houses hanging around, it's called the parol.
Parol is a lantern that is made out of a bamboo stick and Japanese paper. According to Filipinos, the star shape design symbolizes the 'Star of Bethlehem' or the 'Christmas Star' which inspired the three wise men to travel to Jerusalem and led them to the birthplace of Jesus in Bethlehem.
Belen 
Although the Christmas tree has been widely known as a symbol for the holiday season, the Belen, however, is one of the most significant pieces in Filipino Christmas. Belen is a tableau representing the nativity scene or the 'Birth of Jesus Christ'. The Belen holds a powerful message that even God himself chose to be humble by being born in a manger surrounded by her mother the Virgin Mary, St. Joseph, the shepherds, their flock, the Three Kings, and some animals and angels.
Belen can be found in churches, under Christmas trees, homes as well as offices. It comes in different sizes too. As a matter of fact, many municipalities often display a big nativity in front of their buildings during the Christmas season to be the center of an attraction along with Christmas trees and parols.
Caroling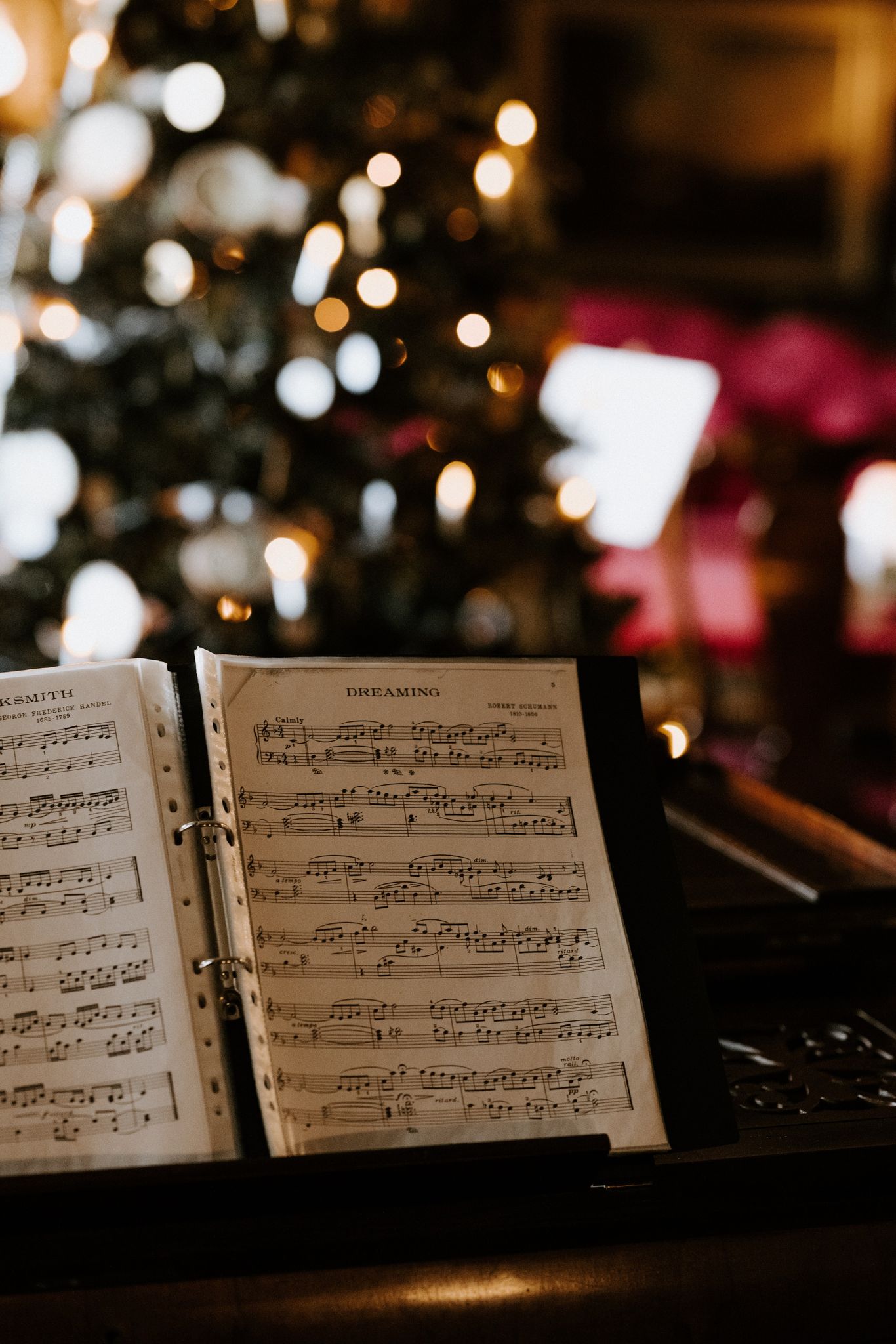 IMAGE from Unsplash
Known as the longest country to celebrate Christmas which starts as early as September, you can immediately hear Christmas classic songs from Jose Marie Chan's 'Christmas in our Heart' when Ber months hits the calendar. Although COVID-19 restricts all physical contact, Christmas carol is very common to Filipino children.
Most of them went from houses to houses and sing famous Christmas songs and in return, they were given coins as a token. Nowadays, adults were the only ones allowed to do caroling, especially if you're from an organization like the church that sings for a cause. Filipinos love to sing, you'll be surprised how entertaining Christmas carol is in the Philippines where everyone is in it for the Christmas spirit.
---
Written by Cedie Salido