LIST: 8 Real Estate Websites and Apps You Can Rely On in the Philippines
LIST: 8 Real Estate Websites and Apps You Can Rely On in the Philippines
There's nothing better than hunting real estate properties in the comfort of your home or closing deals with clients online if you're an agent as a buyer and an agent, respectively. Thanks to the Internet, doing business concerning property-related services has never been this easy. If you've decided to do things this way, here are eight real estate sites and apps that you may find handy.
Berenta

SCREENSHOT from Berenta
If you think about buying or renting a property, you may want to check out how look it looks, the amenities it offers, the surrounding neighborhood it is on, among others before even you request a live tour. Berenta simplifies the experience for landlords and leasees through their fool-proof user interface, which makes every transaction easier. For additional information and inquiries, visit their website by clicking this link.
Lamudi Philippines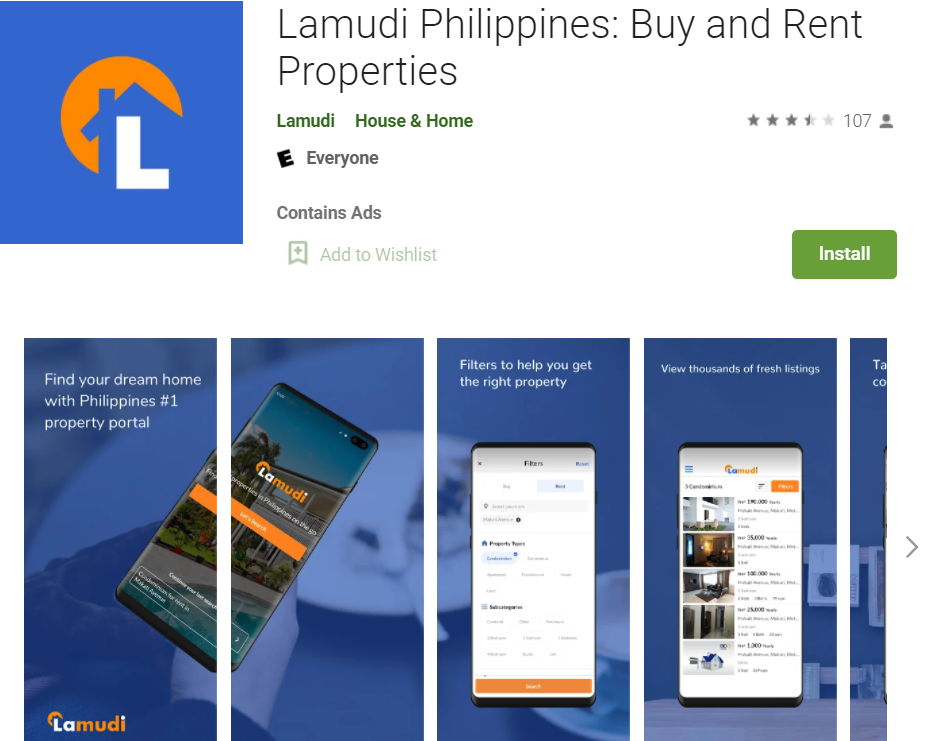 SCREENSHOT from Google Play
Run by startup giant Rocket Internet, Lamudi Philippines is one of the leading e-commerce sites for real estate properties where sellers, renters, and buyers come together to find relevant listings. They offer a secure and easy-to-use platform to find or list properties online through their 700, 000+ listed properties ranging from vacation houses to condominiums and apartments to townhouses. Click here to find out more about their services and offerings.
Lazatu
SCREENSHOT from Lazatu
Lazatu is a real estate app that provides a simple, effective and innovative suit of features for buying, renting, and selling  properties online with real-time collaboration of property seekers and buyers. Here, you can discover for-sale and rental listings; compare home values and connect with local professionals; explore the best places to live; post your property online; connect and meet with buyers via booking platform; and manage properties and become their business partner. You can download their app on Google Play or the App Store.
Dot Property

SCREENSHOT from Dot Property
Dot Property has got everything from a vacation house in Tagaytay to a bachelor's pad for sale in BGC, aiming to cater to your real estate needs. It offers fast and simple online service for renters, buyers, and sellers alike. Another factor that got their banner beaming is their learning techniques such as tips, articles, online magazines, and property features to keep clients informed. Making the site more user-friendly is the loan calculator that allows users to assess their bills should buyers decide to purchase a property or a condo for sale. You may visit their website here for more information.
Hoppler
SCREENSHOT from Google Play
Aside from the usual features other real estate sites or apps offer, Hoppler also give their esteemed clients their very own "agent" who is committed to guide them through the whole process wherever they may be. They have a large pool of brokers you can choose from, be it for hunting residential condos for sale unit or filtering commercial spaces within the metro. You can get their app on Google Play or the App Store.
Zipmatch
SCREENSHOT from ZipMatch
ZipMatch keeps real estate propery hunting simple for everyone. They provide consultants who guide clients from selection to actual project investment. Similar to other real estate sites, Zipmatch works with professionals focusing on locals and Filipinos abroad. Their wide array of condos for sale and townhouses for rent varies from modern design flats to resort-type havens. The site is easy to navigate further adding the agency page link of specific partner broker. Go take a look at their listings here.
Property24 Philippines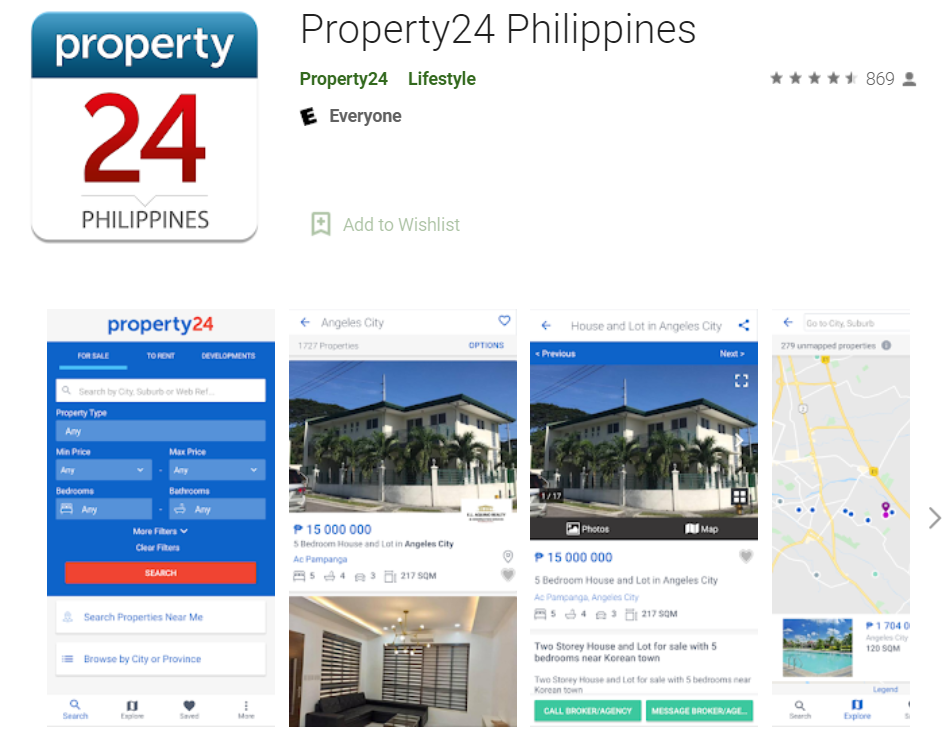 SCREENSHOT from Google Play
There is no notable difference with how Property24 PH works in contrast to other real estate online portals. They provide a clean digital interface that lets you filter by property type, price range, and your preferred amenities such as bed count. Numerous property advice through comprehensive blog articles are also posted on their website. You can download their app on Google Play or the App Store.
Rentpad
SCREENSHOT from Rentpad
Rentpad is an online real estate site where tenants can list their properties such as condos, houses, and apartments for free. It focuses on the tenats' length of stay, whether it's short or long term. However, RentPad only covers 12 major cities including Taguig, Makati, and Cebu. Search filters are also limited to location, price range, property type, number of bedrooms, terms, and furnishing. For more details, visit their website here.