Guide to Ghost Month in the Philippines
Guide to Ghost Month in the Philippines
Chinese traditions run alongside Filipino customs and it reflects on how many locals observe traditions like Lunar New Year, Feng Shui, Mooncake Festival, and the Ghost Month.
Also read: Chinese New Year Traditions in the Philippines
Also known as the Hungry Ghost, this festival is rooted in Buddhist and Taoist culture as a time when restless spirits roam the Earth. The spirits are believed to cause mischief when ignored, therefore, offerings are made.
Spirits are believed to be much stronger on the 15th day of the 7th month. It falls on August 15 in 2019 and September 2 in 2020.
For the safety of both ghosts and human beings, there are several taboos to take note of.
Do's and Don'ts on Ghost Month
In Manila Bulletin's interview with Master Hanz Cua, a feng shui master, he suggested wearing lots of red while also avoiding swimming, major surgery, buying condos or houses, signing contracts, construction activities at home, hiring new people for companies, courtship, and whistling, among others.
Feng Shui expert Marites Allen suggests that babies are placed in well-lighted nurseries with nice music and with someone checking on them frequently.
Further, children and senior citizens are known to be more sensitive with spirits. They are advised to be extra careful and to avoid going out late at night.
Celebrating or spending frivolously is seen to be ignorant of the spirits. Therefore, acquiring anything from a car to a house during the month is not advisable. Weddings are also avoided during Ghost Month to avoid bad luck on the couple.
Also read: How the Chinese New Year is Celebrated in the Philippines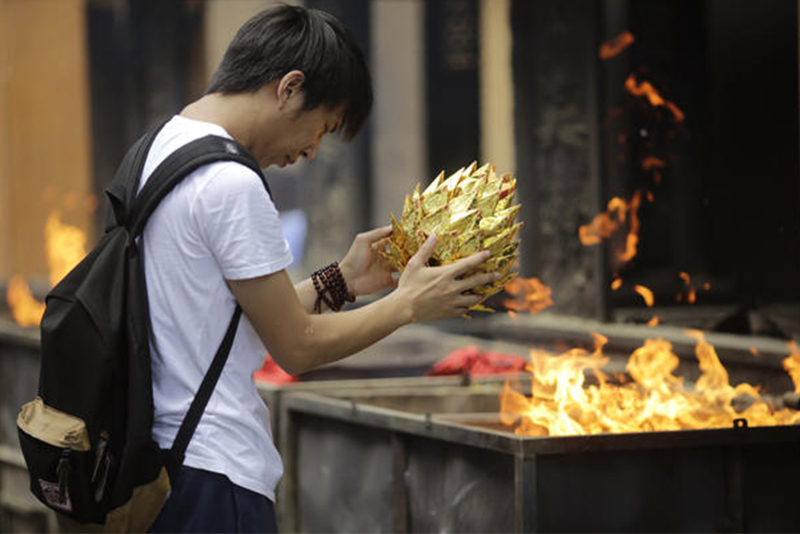 Offerings and Amulets
Hungry Ghosts are those that committed suicide or died of violent deaths such as murder, rape, among others. To make them happy, offering things that they enjoyed during their life is ideal.
Offerings could be anything from food, beer, cigarettes, and candies. There is also the tradition of burning paper replicas of money, watches, jewelry, cars, luxury villas, or sports cars—basically objects that the spirit may be craving in the afterlife.
Car paper replicas intended to be burned as offering are being sold during Ghost Month
Some would bring items to avoid evil spirits, such as amulet, prayer beads, coarse salt, glutinous rice, and crosses. For many people, they can feel at ease using wards and amulets regardless of the effect.
Finally, Cua said, "If you make the lost souls happy, they will bring you wealth. Prayers are also very important."
Also read: Chinatown Museum in Binondo: The Tale of the World's Oldest Chinatown
---
Sources: Visit Singapore, ABS CBN News, Manila Bulletin, Rappler
Images grabbed from AFP