Yay or Nay: Pros and Cons of Staying at a Hostel in the Philippines
Yay or Nay: Pros and Cons of Staying at a Hostel in the Philippines
Are you ready to tick off your next travel destination or staycation from your bucket list? Yes! Have you really considered all your choices for accommodation? Maybe. 
Traveling with your friends is a joy in itself, but when it comes to deciding where to stay, maybe you have more choices for accommodation than your usual options–just like staying in a hostel, among others!
Banaue Hotel & Youth Hostel / IMAGE Banaue Hotel Facebook Page
If you want to know more about it, read on, and we'll tell you the pros and cons that go along with it!
What is a Hostel?
A youth hostel or simply, hostel, basically offers cheap accommodations originally for young people on a trip. The concept is said to originate from Germany in the early 1900s and was later on adapted in Britain as a way to offer low-budget accommodation for young professionals.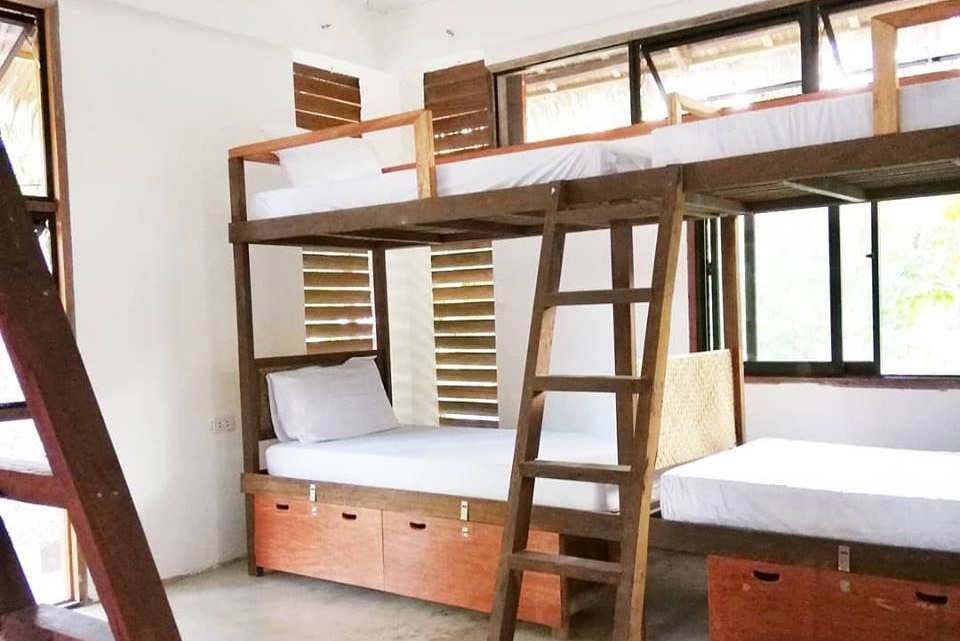 Bunk beds at Secret Spot Siargao / IMAGE Secret Spot Siargao
Now, it became a popular option for everyone–not just for the "youth" but generally for those traveling on a low budget and are looking for decent accommodations, much like the idea of staying at a boarding school's dormitory.
While hostels can still be categorized into luxury or boutique and differ from island to Metro, the catch still remains the same.
You share the hostel with other people.
Pros 
Affordability
One obvious advantage of staying at a hostel in the Philippines is affordability. For backpackers on a budget traveling to Siargao, Php 450/night at Secret Spot Siargao during the low season (June and July) is definitely a yay!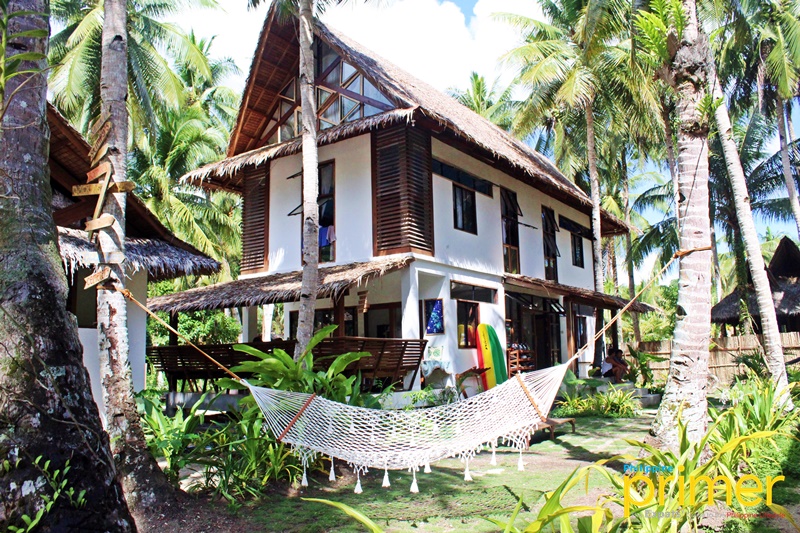 Secret Spot Siargao
Even their peak season (September to January) rate of Php 600+ is definitely not bad if you'll be staying at an eco-friendly, serene hostel situated along the secluded part of Barangay Malinao.
Also Read: Secret Spot Siargao: An Eco-Friendly Hostel That Will Remind You of the Old Siargao
In the Metro, Z Hostel Philippines' starting rate of Php 799/night for an All-Female room and Php 700/night for an 8-Bed Mixed Room is also an affordable choice for a vacation.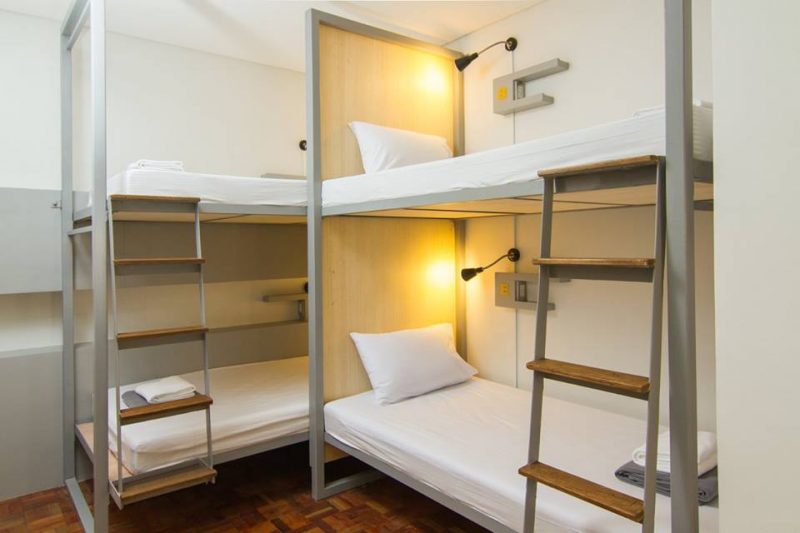 All-Female Room at Z Hostel in Makati / IMAGE Z Hostel Philippines
Access to clean household facilities and shared entertainment areas
Some hostels have an operational kitchen you can freely use to cook your meals or to reheat food you've taken out from the restaurants nearby.
Further, other facilities you can share with other people include the living room, laundry area (if any), and a common bathroom.
Other hostels, mostly in the Metro, even have a game area where arcade machines and pool tables can be found, as well as co-working spaces for the busy bees.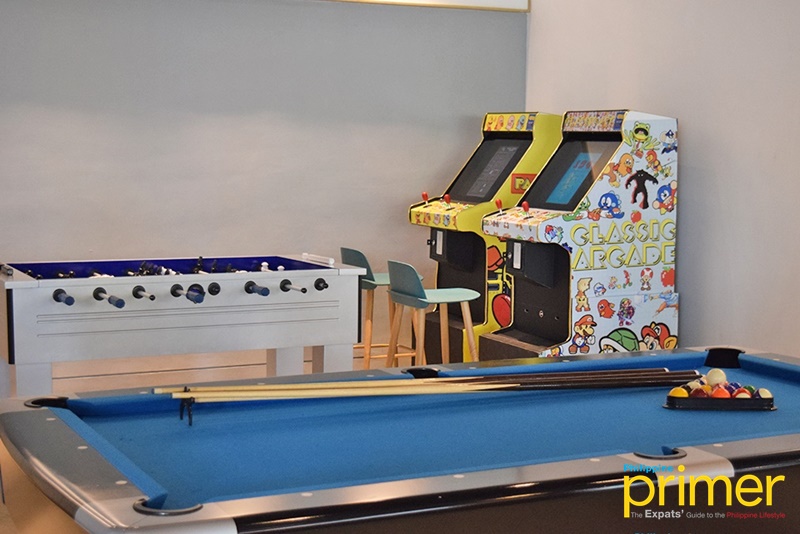 Arcade machines and a variety of games are available at LUB D in Hostel in Makati for its guests.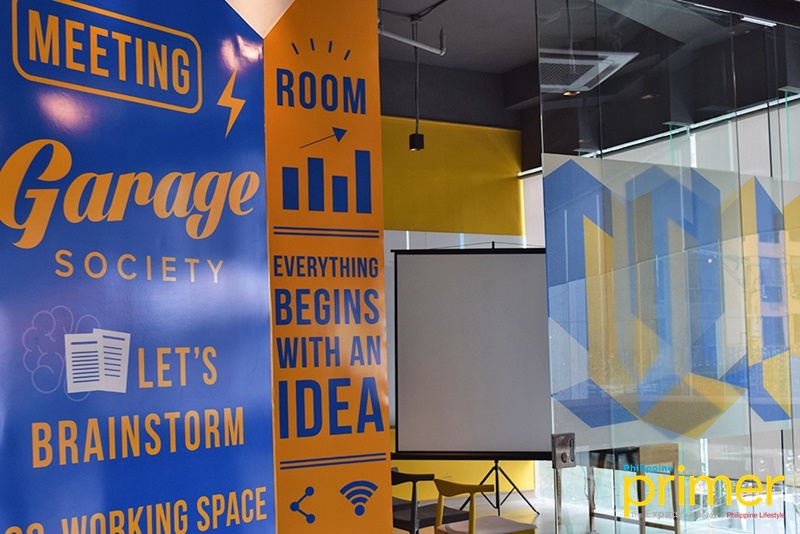 Co-working space at LUB D in Makati managed by Garage Society
While each of these areas is shared with other travelers, most hostels make sure to maintain cleanliness for that homey appeal.
Breakfast meals are served
Although some hostels provide you with the liberty to cook your food in a fully-equipped kitchen, most accommodations also serve breakfast.
When you're on an island such as Siargao, most breakfasts served are farm-to-table goodness–take for example Lampara's healthy breakfast bowls.
Some hostels, like the Youth Hostel in Banaue Hotel, even offer a complimentary continental buffet of toasts, eggs, rice, meats, vegetables, and coffee for breakfast!
Also Read: Banaue Hotel and Youth Hostel: An Old World Charm Offering Elegance In Every Stay
Buffet breakfast inside Imbayah Restaurant in Banaue Hotel & Youth Hostel
Learn the world from the people you meet 
This feature sometimes holds the most appeal for others. Staying on a dream destination makes this more amazing as you meet worldly people hailing from different cultures.
In some cases, you can also share a tour with them–a win-win situation for everyone who wants a bit of fun!
It seems you can also travel the world when you share stories with them.
Cons
Strange, Strangers, Strangest
Staying in a hostel brings you closer to people you don't know, and for others, it's just a no-no. It's one thing you should consider before booking your stay at a hostel, more so when you're a lone backpacker eager to chase the world but not so fond of the world chasing you.
However, you might also like to consider hostels that offer private suites, just like LUB D Hostel in Makati with their Junior Suite ideal for solo travelers or couples on a trip.
Also Read: LUB D Hostel in Makati: Everyone leaves as a friend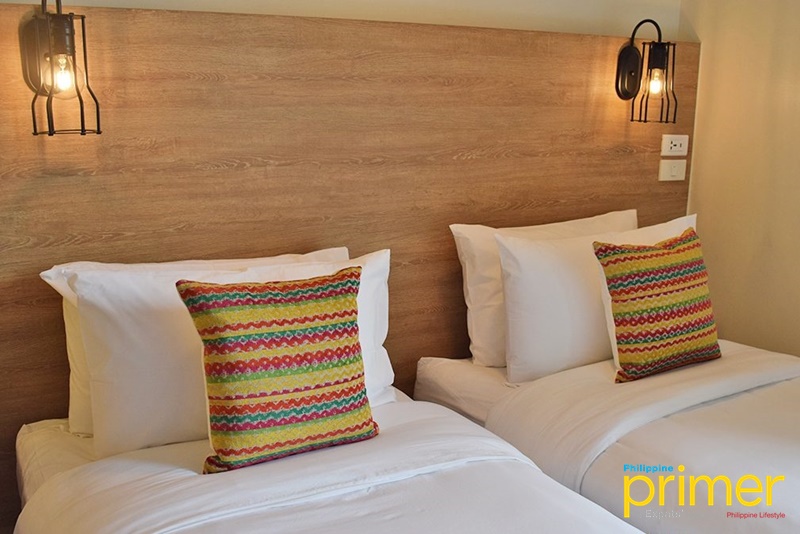 LUB D's privacy-friendly Junior Suite 
Not for the squeaky clean
Remember, bathrooms in hostels are often communal. This means although toilets are kept clean at all times, others still use them. In this case, you might not be as free to leave your personal toiletries such as bath soaps, shaving kit, sanitary pads, and others, as you would like to.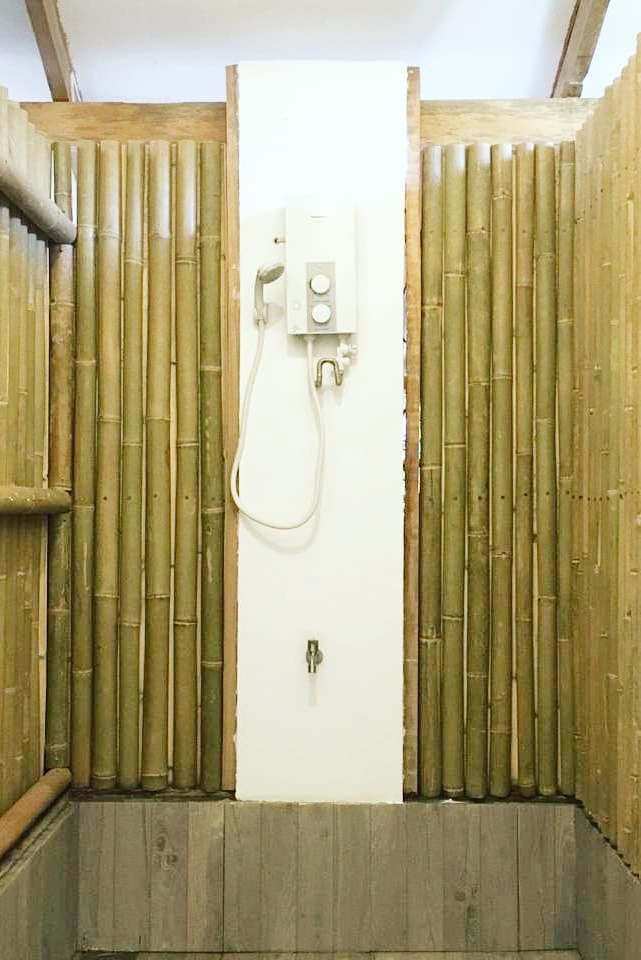 IMAGE Secret Spot Siargao
No locks nor vaults
Unlike hotels, some hostels do not offer password encrypted vaults for your personal belongings. Some hostels often provide lockable drawers installed under your bunkbeds for you to store your things, but that's about it.
For heavy packers who also bring a lot of gadgets or extra cash, this might not be enough.
Not for Lovers of Grandeur
For lovers of privacy, grandeur, and access to luxuries like hair dryers, bathtubs, and four-poster beds, you might want to skip staying at a hostel. We don't blame you. Who wouldn't like a bit of luxury?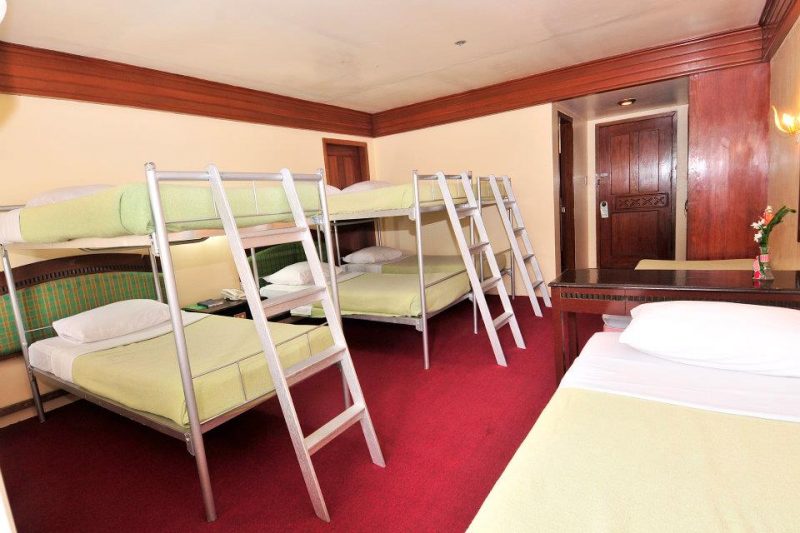 Dormitory-type room inside Banaue Hotel's Youth Hostel / IMAGE Banaue Hotel Facebook Page
Hostels are for those who would like affordable and clean accommodations for a short vacation. In short, hostels are decent.
Sometimes, you would have to do with a simple but friendly and genuine welcome from the receptionist–nothing too grand per se. While others resemble luxury, oftentimes for hostel patrons, the destination is more important than the accommodation.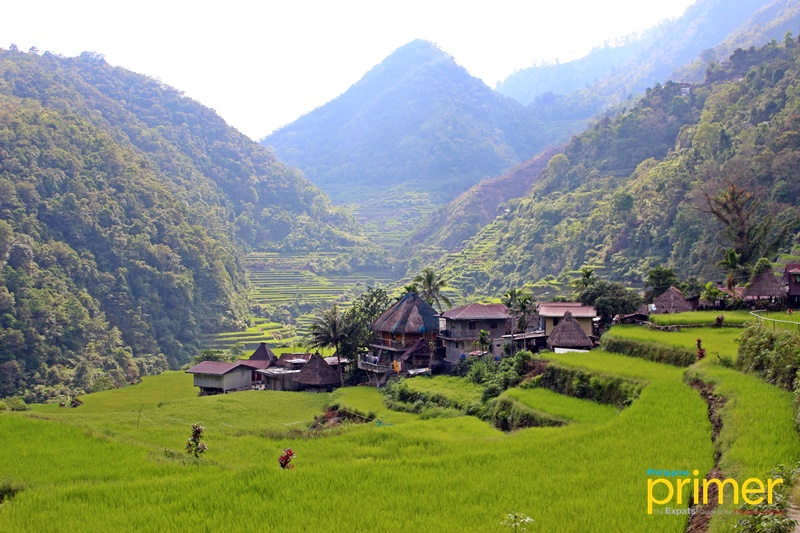 Bangaan Village in Banaue, Ifugao
So, if you're thinking of booking your next trip, you might want to reconsider. OR try something a little bit more out of the box!
---
Sources: Youth Hostels Association (England & Wales)
Written by Chin Sanigan