A Guide to the Different Types of Philippine Visas
A Guide to the Different Types of Philippine Visas
Updated as of March 3, 2022.
The dawn of Instagram gave birth to the travel craze that is especially popular among millennials. The Philippines has always been a popular destination for those who want to experience a tropical paradise and most foreigners here are tourists.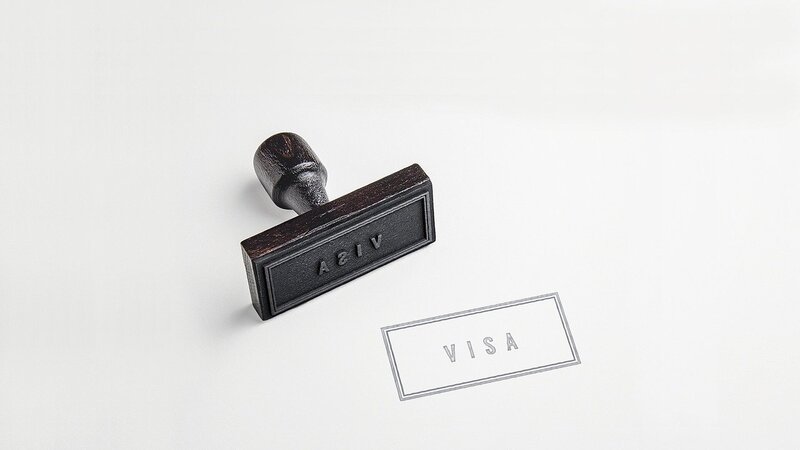 IMAGE from Pexels
Over the years, though, the country has also seen an influx of foreigners who are looking to settle for the long run or for good. No matter the intent, a visa is still needed to enter the Philippines.
First-time visitors may find the types of Philippine visas confusing. This list will try to make everything a bit clearer.
Also read: Visa and Resident Report
What is a Philippine Visa?
The Department of Foreign Affairs (DFA) defines a Philippine Visa as "an endorsement made on a travel document by a consular officer at a Philippine Embassy or Consulate abroad denoting that the visa application has been properly examined and that the bearer is permitted to proceed to the Philippines and request permission from the Philippine Immigration authorities at the ports of entries to enter the Philippines." Foreigners, however, must always remember that being granted a visa does not automatically mean that they can enter the country. Immigration authorities stationed at the ports of entry would still give the verdict whether a foreign national could be admitted to the country.
Temporary Visitor's Visa or 9 (A)
IMAGE from Pexels
This is probably the most common type of visa and holders are called "Foreign Tourists." According to DFA, a foreign tourist is someone entering the Philippines for a legitimate, non-immigrant purpose such as "sightseeing, sports, health, family reasons, training, study (excluding enrolment in schools for the purpose of obtaining a title or degree), religious pilgrimage, business, cultural, and scientific purposes regardless of their race, gender, language, or religion.
The general requirements for a Temporary Visitor's Visa are as follows:
Passport/Travel document valid for at least six (6) months beyond the intended period of stay in the Philippines
Duly accomplished Visa application forms
Passport photos (2 pieces)
Proof of bona fide status as tourist or businessman
Confirmed tickets for return or onward journey to the next port of destination
Payment of Visa fees
There are other, more detailed requirements for Foreign Nationals on Board Privately-Owned Yachts or Sailboats, Foreign Newsmen, Journalists, and Cinema/Television Groups, and Foreign Nationals who wish to take up a short-term non-degree course. You can view the full list of requirements here.
Work Visas & Permits
IMAGE from Pexels
Working in the Philippines is a different ballgame from visiting. There are four different types of work visas and three different work permits that foreigners can apply for.
Also read: Expats' Guide to Working in the Philippines
Work Visa
Pre-Arranged Employee Commercial Visa or 9 (G)
This is the most common type of work visa. A 9 (g) holder can enter and exit the country multiple times as long as the company they are working with is a licensed business under existing Philippine laws. In order to apply for a 9 (g), an Alien Employment Permit (AEP) issued by the Department of Labor and Employment (DOLE) is required.
Pre-Arranged Employee Non-Commercial Visa or 9 (G)
Also called a Missionary Visa, this is issued to foreigners engaged in missionary, social, rehabilitation, and medical missions. Locally registered companies can serve as the petitioner of the visa but they have to be involved in the community immersion project at an assigned community or location. Foreign applicants are not allowed to receive an income from the local company.
Special Non-Immigrant Visa or 47 (A) (2)
Non-immigrant, foreign nationals entering the Philippines for a temporary period of time may apply for a special non-immigrant visa. Under Section 47 (A) (2) of the Philippine Immigration Act of 1940, as amended, the President can allow admission to foreigners as he may prescribe.
Special Non-Immigrant Visa Under E.O. 226, as amended by R.A. 8756 (ROHQ)
The ROHQ is granted to foreign personnel of regional or area headquarters of multinational companies. The visa is valid for a three-year entry to the Philippines or equivalent with the applicant's employment contract with the home office.
For applicants to qualify, they must be an executive of the applicant-company, will work exclusively for the applicant's regional or area headquarters or regional operating headquarters, will receive a salary, and will be paid by the Philippine headquarters an amount equal to at least 12,000 USD or the equivalent in other foreign currencies, per annum.
Work Permits
Special Work Permit (SWP)
The SWP is granted to foreign nationals who will be employed/assigned to the Philippines for 6 months or less. In order to receive an SWP, a locally registered company must be willing to serve as a petitioner. The SWP is valid for 3 months upon application and is extendable for another 3 months. Note that holders of SWPs are considered as tourists and the tourist visa extensions must be applied if needed.
Provisional Work Permit (PWP)
Foreign nationals awaiting the approval of their employment visas but need to start working will be issued a PWP.
The PWP is usually valid for 3 months upon issuance or until the 9 (g) is issued. Those awaiting their Alien Employment Permit from DOLE must also secure a PWP in order to begin work.
Alien Employment Permit (AEP)
The AEP allows all foreigners to work in the Philippines should domestic manpower be unavailable for the particular job.
Unlike the SWP, the AEP is valid for 1 to 5 years, depending on the duration of the contract, and can be renewed for a maximum of 5 years. Unless exempted by law, all foreign nationals who wish to work in the Philippines must acquire an AEP.
Special Resident Visa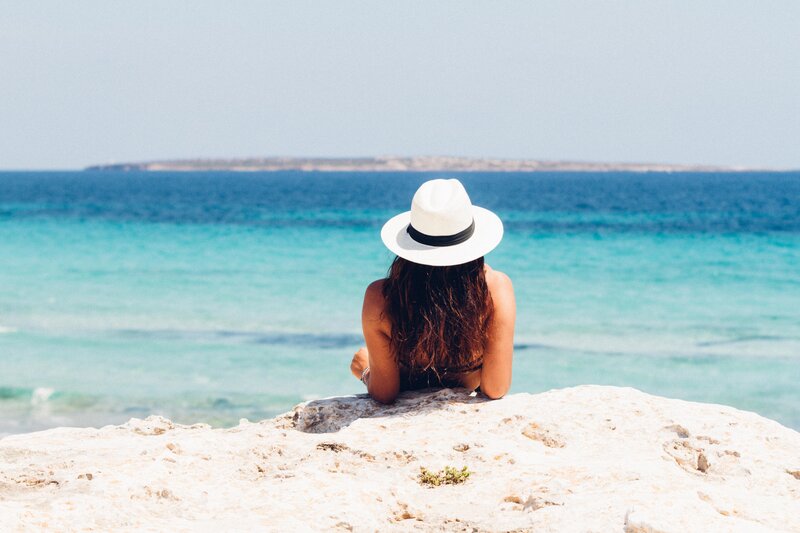 IMAGE from Pexels
Foreigners who wish to stay in the Philippines either for an indefinite period of time or permanently, whether for work, employment generation, investment, or retirement will be issued a special resident visa.
Special Investors Resident Visa (SIRV)
Holders of the SIRV are allowed to reside in the Philippines indefinitely and can enter the country multiple times as long as their investments are in the Philippines. The Bureau of Immigration (BI) may issue the SIRV once the Board of Investments (BOI) endorses the foreign national.
Special Visa for Employment Generation (SVEG)
SVEG holders are considered special non-immigrants with multiple entry privileges and conditional extended stay, without need of prior departure from the Philippines. This visa entitles the holders to such privileges for as long as their investments, as well as other requirements, remain in the Philippines. It will be issued by the BI upon the endorsement of DOLE.
Special Resident Retiree Visa (SRRV)
Foreign national with an SSRV are entitled to reside in the Philippines during their lifetime, and multiple entry privileges as long as the requirements of the visa remain in the Philippines. The BI may issue an SSRV upon endorsement from the Philippine Retirement Authority (PRA).
Also read: Expat's Guide to the Special Retirees Resident Visa (SRRV)
Immigrant Visas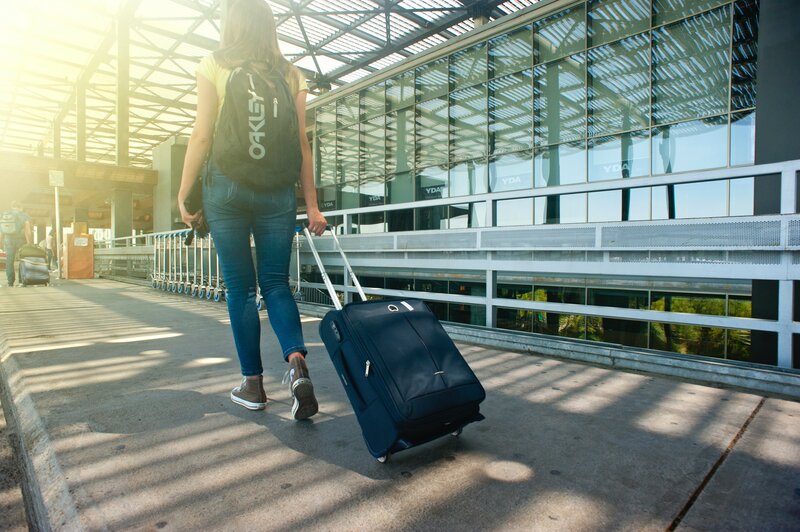 IMAGE from Pexels
13 (A) Non-Quota Immigrant Visa
Foreign nationals who are married, as recognized by Philippine laws, to a Filipino Citizen may be granted this visa. The Filipino spouse should be the petitioner. The foreign national may stay in the country as a tourist, extending if necessary, pending the visa's approval.
Temporary Resident Visa (TRV)
Foreign nationals from countries with no existing reciprocity agreement with the Philippines but are validly married, as recognized by Philippine laws, to a Filipino citizen will be granted a TRV.
TRV holders may stay in the Philippines for 5 years and extend the visa as necessary provided that the conditions of the visa are maintained.
Entry Visa
Restricted foreign nationals may be granted permission to enter the country if they have an entry visa granted by the Philippine Embassy that has jurisdiction over their place of residence or origin.
Note that the entry visa does not grant foreigners the authority to stay in the Philippines. It also does not guarantee that holders of said visa will be granted access to the country. It is simply proof that officers at the Philippine Embassy evaluated all necessary documents and deemed the applicant eligible to stay in the Philippines. Entry still rests with immigration officers.
---
Sources: dfa.gov.ph, visaphilippines.com
Written by Katherine Zaballa