Carabao-Carroza Festival in IloIlo
Carabao-Carroza Festival in IloIlo
The carabao or water buffalo has long been recognized as the Philippines' national animal, albeit unofficially. It is the Filipino farmers' companion in plowing their fields since we're originally an agricultural country. Through the years, development through industrialization has been prominent, which led to most farmers dropping their reliance on this beast of burden.
The town of Pavia in Iloilo, however, thought otherwise and established the Carabao-Carroza Festival, intended to preserve the indigeneity of its people and has been a way of saving the remaining farmlands in the municipality of Pavia.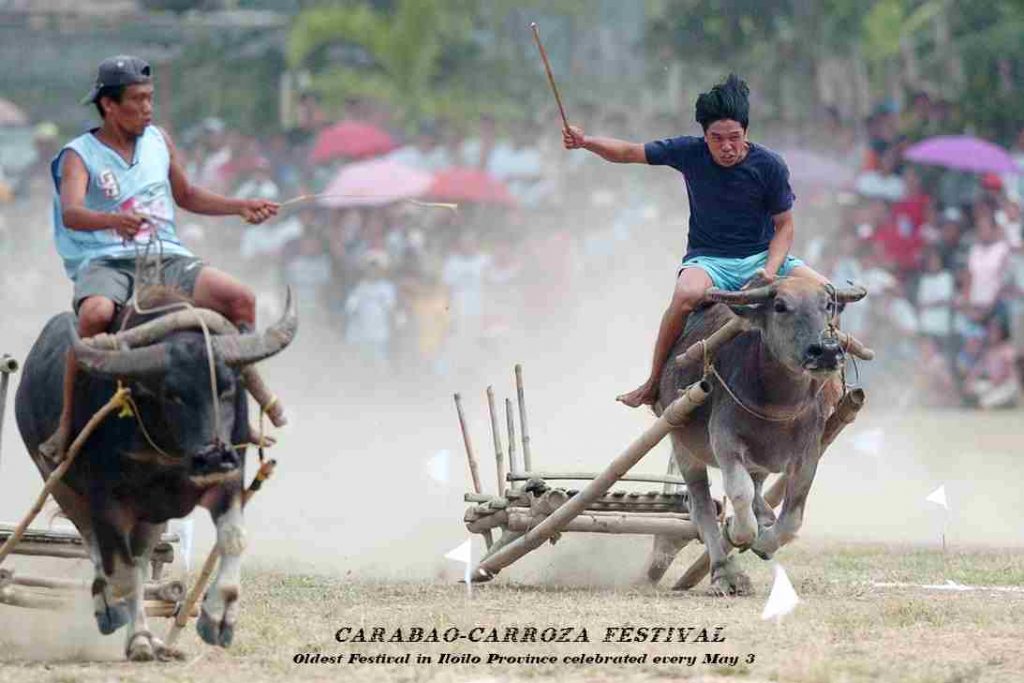 IMAGE IloIlo.net.ph
As the oldest institutionalized festival in the province of Iloilo, it has been annually commemorated every 3rd of May to remind them of the old ways of farming, what with Pavia being a highly agricultural town in its heyday. The Carabao-Carroza Festival attracts tourists within the region with its three main attractions: the Carabao Carroza Parade, the Carabao Carroza Race, and the search for Carabao Carroza Queen.
Carabao Carroza Parade
Consisting of 18 decorated carrozas representing 18 barangays in the municipality, the parade will be highlighted with a variety of colors in each floats as participants try to win the Most Gaily Decorated Carabao Carroza. Each has different concepts and focus on each barangay's industry or agricultural product and muses that competes for the Carabao-Carroza queen.
Carabao Carroza Race
The highlight of the festival is the Carabao Race. Carabaos line up sans the decorations and prepare for a 110-meter race at the Pavia National High School grounds.There will be three elimination rounds as carabaos race up to finish line.
Search for Carabao Carroza Queen
From the parade, the 18 muses will present themselves to vie different awards to showcase their beauty and talents at the night of May 3. This event gives awards like Miss Photogenic, Best in Talent, Miss Congeniality, Best in Summer Wear, Best in Evening Gown, Best in Production Number, and Best in Interview.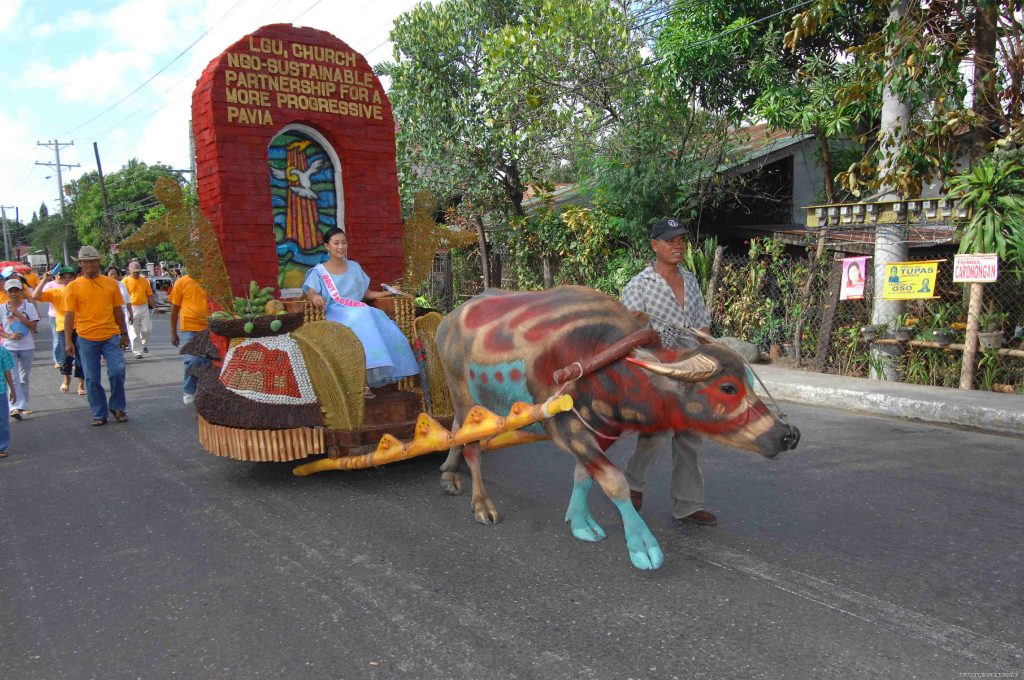 IMAGE Iloilo.net.ph
Last year, Mayor Michael Gorriceta has been clear about his disappointment that the size of lands that is agricultural is declining and stated that companies who wish to buy lands will not be allowed to turn it into a subdivision or industrial lands. Instead, the Carabao-Carroza Festival will be maintained to be a tribute to the farming practices that the municipality once have.
---
Sources: Manila Bulletin, Tourism Promotion Board Philippines, IloIlo.net.ph
Written by Vinnise Marcelo, Philippine Primer intern