Fire Prevention Month: What to Do During a Fire
Fire Prevention Month: What to Do During a Fire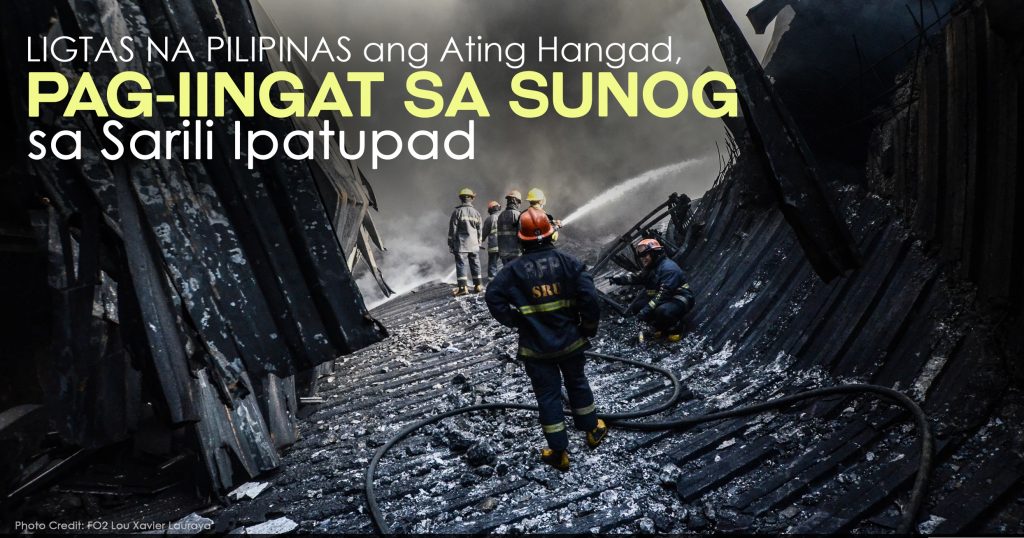 Photo taken by Lou Xavier Lauraya
Have you been woken up by the sirens of firetrucks this month? Several cities around Manila has conducted Fire Truck Parades to bring awareness towards fire prevention and awareness this Fire Prevention Month.
With the theme "Ligtas Na Pilipinas Ang Ating Hangad, Pag-Iingat Sa Sunog Sa Sarili Ipatupad," (We Aim for a Safe Philippines, Observe Fire Safety) the Bureau of Fire Protection has planned programs and activities to come up with meaningful methods that will reduce the number of fires in the country.
At the end of the day, fires will still erupt due to circumstances beyond our control. There have been fires and accidents that have alerted many Metro Manila residents these past few days. In case you end up in the middle of one, we have this guide for you:
React!
As soon as you hear the fire alarm, drop everything and get to the nearest exit. If at home, get you and your family members safe. You may only have seconds to escape from a burning building. If the fire is happening at home during the night, shout to alert your neighbors.
Check the door
Check if there is smoke coming from under the door or if the door is hot to touch. If the door is cool to touch, open it slowly and pass. If not, keep it closed and stay in the room. Place wet towels on the gaps to prevent fire and smoke from coming in. Have someone pop out of a window and wave something bright, like a flashlight or a brightly-colored cloth, to signal for help. Once out of the room, use your building's emergency exit and evacuate immediately without panic.
P.A.S.S.
To use a fire extinguisher, first Pull the pin in the handle. Aim the nozzle at the base of the fire. Squeeze the lever slowly and Sweep from side to side. Use a fire extinguisher if and only if it is within reach, and only to put out small fires. If the fire is big, leave!
Stay low
Crawl and cover your nose and mouth. Smoke is toxic and inhaling large amounts can render you unconscious. Once you are outside, call the fire department. Do not attempt to go back to the burning building.
Stop, Drop, and Roll
If your clothes caught fire, do not panic or touch the flame as it could only spread the fire. Stop moving, Drop on the ground, and Roll around until the fire is put out. Doing this will lessen injuries and put out the fire as quickly as possible.
National Emergency Hotline 911
Nothing is better than being prepared. Before fire happens, be aware of the fire exits in your building and homes. Make sure you know the emergency numbers for your town or city. For preventive measures, you can read our article on fire prevention here: March is Fire Prevention Month.