A Guide to Aspins, the Philippines' Native Dogs
A Guide to Aspins, the Philippines' Native Dogs
Contrary to what others say that the native dogs in the Philippines have no breed, some people say that in fact they do: they are bred as Filipino dogs, also called Aspins or Asong Pinoy.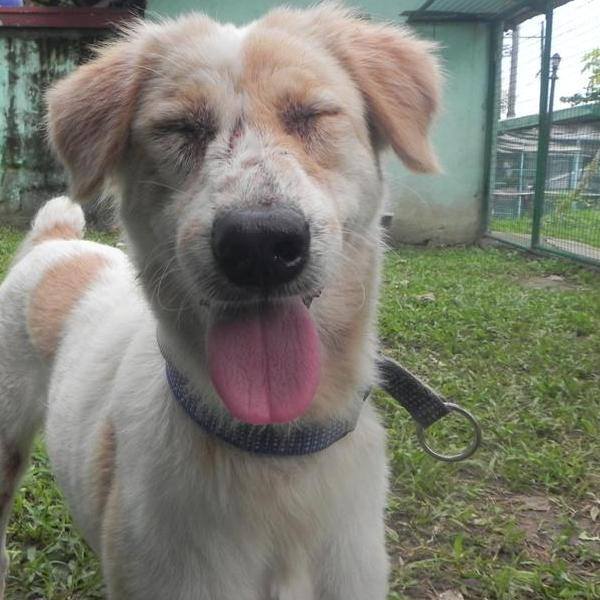 Aspin means Asong Pinoy or Filipino dog. /IMAGE Philippine Animal Welfare Society (PAWS) Facebook page
A background on Aspins
Native dogs in the Philippines used to only be called askal, a combination of the Filipino words "aso" (dog) and "kalye" (street). People designated them such name because these dogs are usually seen roaming on the streets and let outside the house. But they aren't just street dogs.
In the early 2000s, several organizations and passionate individuals started raising the position of native dogs in the society and the dog world by discarding the term askal and  giving them a more appropriate and socially acceptable name: Aspin.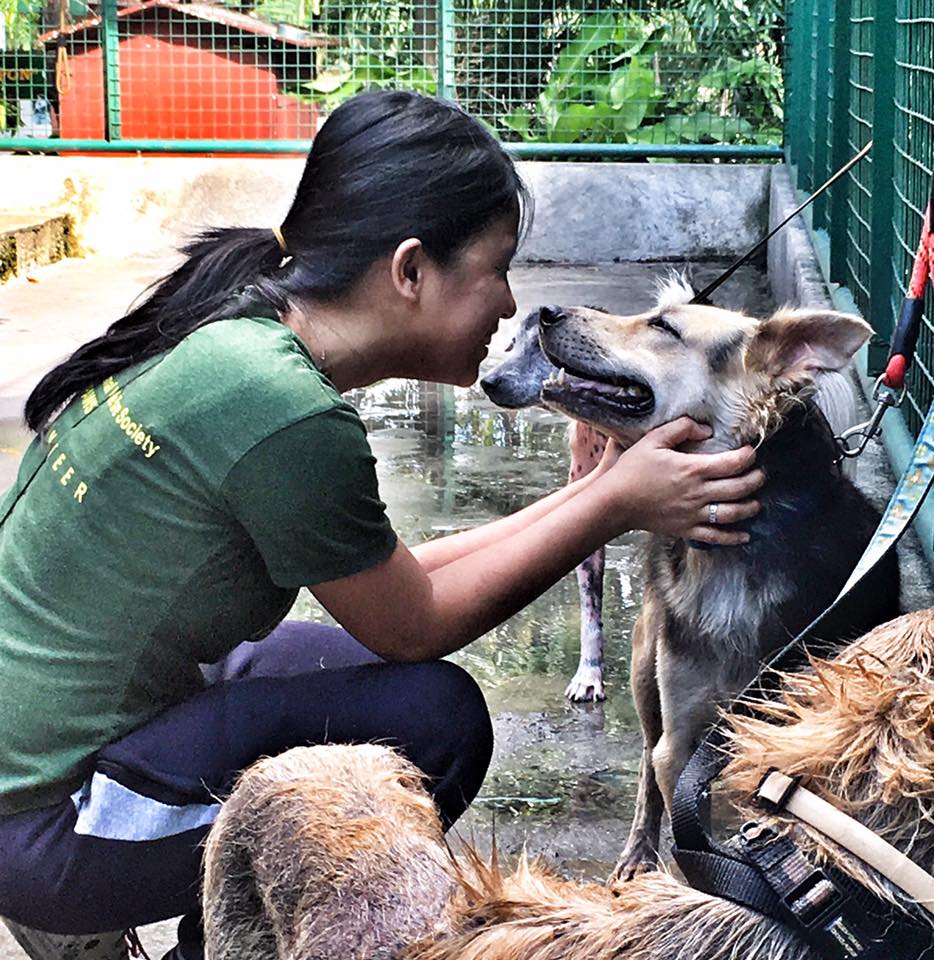 Aspins are lovable dogs who deserve a home. /IMAGE Philippine Animal Welfare Society (PAWS) Facebook page
Characteristics of Aspins
The Philippines' native dogs are a mixture of different breeds, but it's not clear what their real ancestors are. Aspins, however, have characteristics that distinctively identify them.
Most Aspins are medium-sized dogs that stand at no more than two feet in height. Their coat is usually short and rough with varying colors. They can be brown, black, white, brindled or spotted.
What's great about Aspins is that they are lovable, resilient, and low-maintenance. They are more resistant to diseases, shed less fur, and are also good companions to children.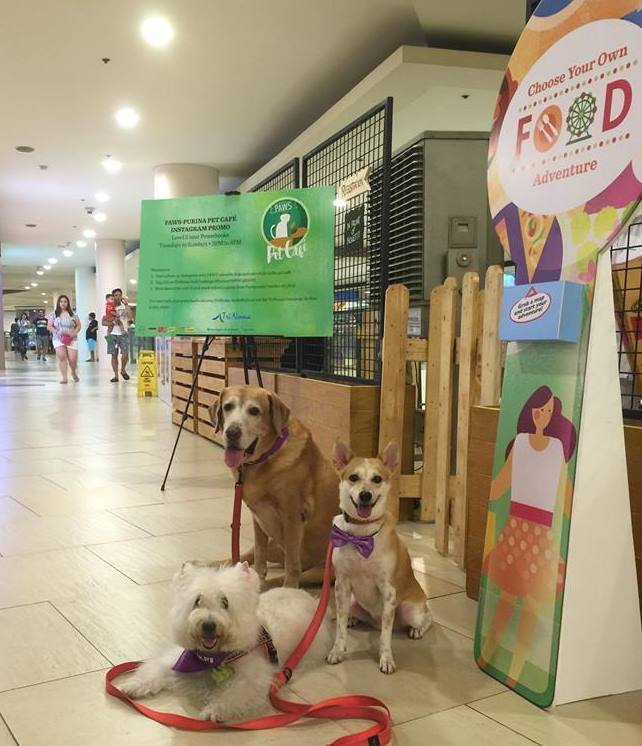 Imported breeds and Aspins can also be best friends! /IMAGE Philippine Animal Welfare Society (PAWS) Facebook page
Aspins in the spotlight
Gone are the days when Aspins are no more than an askal that can't be on the same league as purebred dogs like Golden Retrievers or Rottweilers. There are Aspins that have proven that they aren't just street dogs or watch dogs.
Take Kimchi for example; this Aspin stood out in the purebred and pedigree-dominated Philippine Dog Athletics Association (PDAA) Iron Dog Challenge held in 2015. A survivor of animal cruelty, Kimchi placed second in the Dog Agility and Disc Dog (Frisbee) contests.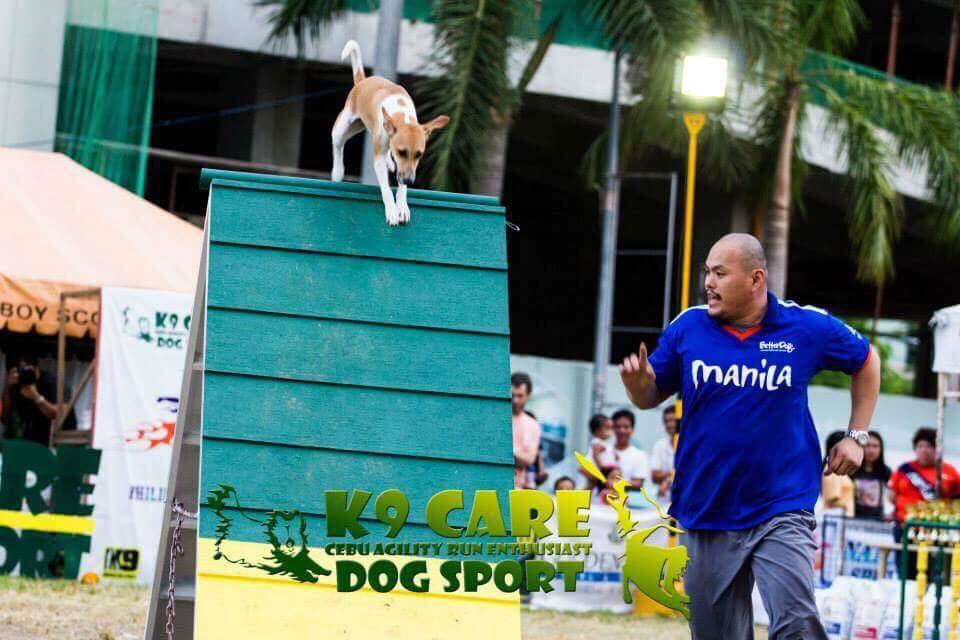 Aspin Kimchi runs with her adopter and trainer. /IMAGE Philippine Animal Welfare Society (PAWS) Facebook page
Just recently, the Armed Forces of the Philippines (AFP) also acknowledged Aspins as a better choice for K-9 duty than imported dogs because of their endurance and weather tolerance.
Aspins have also proven to be as charming and adorable as expensive breeds in the SM store's feature of the Philippine Animal Welfare Society's (PAWS) shelter Aspins.
This beautiful model is an Aspin! /IMAGE The SM Store
How to own an Aspin
You don't usually find Aspins in pet stores, but you can find a lot of them in animal shelters—Aspins, unfortunately, are also the usual victims of animal cruelty. But then again, Aspins are resilient, and they are good at repaying kindness with loyalty and a lot of love.
Some of the advantages of getting an Aspin from a shelter are that it's cheap, that they are completely vaccinated, and that it's morally fulfilling because you save a life. Animal shelters can also help you find the right pet that would suit your personality and lifestyle.
Also read: List of Animal Shelters in Manila
---
Written by Rizelle "Rei" Leaño
Sources: Philippine Animal Welfare Society, Inquirer.net
Images grabbed from: Philippine Animal Welfare Society (PAWS) Facebook page, The SM Store