List of Animal Shelters in Manila
Animals, like people, also have rights to a safe and normal life. Filipinos are known as animal-loving people, thus many are concerned with animal welfare. These volunteer-based non-government organizations help care for sick and injured animals, provide shelter for them and celebrate respect for animals. You can also donate or adopt a pet, join volunteer programs and animal welfare advocacy, animal-related seminars and events and report animal cruelty.
Animal Kingdom Foundation (AKF)

AKF is a non-profit, no-kill dog shelter dedicated to saving once slaughter-bound dogs located in Quezon City.
Address: Unit 2A #88, Maginhawa Street, Teachers' Village, Diliman, Quezon City
Website: animalkingdomfoundation.org
Facebook: facebook.com/animalkingdomfoundationphilippines
Contact: 02-435-5743
Email: akfadvocates@gmail.com
Shelter Hours: 11:00 am–5:00 pm (Thursday-Sunday)
Philippine Animal Welfare Society (PAWS)

PAWS is a volunteer-based non-government organization whose goal is to prevent animal cruelty through education, animal sheltering and advocacy.
Address: Aurora Boulevard, Katipunan Valley, Loyola Heights, Quezon City (beside Superlines)
Website: paws.org.ph
Facebook: facebook.com/pawsphilippines
Contact: 02-475-1688
Email: philpaws@yahoo.com
Office Hours: 10:00 am-5:00 pm (Monday to Saturday)
Clinic: 1:00 pm-3:00 pm (Monday, Tuesday, Thursday, Friday, Saturday)
Compassion and Responsibility for Animals (CARA)

CARA was formed in the year 2000 by a dedicated group of animal lovers determined to help the plight of animals in the Philippines. It is a non-profit, non-government organization that receives no government funding and solely on private donations.
Address: 2365 Singalong Street , Malate, Manila
Website: caraphil.org

Facebook: facebook.com/CARAPhil

Contact: 02-353-3381
Mobile: 0910-729-7026
Email:  info@caraphil.org
Clinic hours:  8:00 am-5:00 pm (Mondays to Fridays); 8:00 am-12:00 nn (Saturdays)
Help Mandaluyong Animal Shelter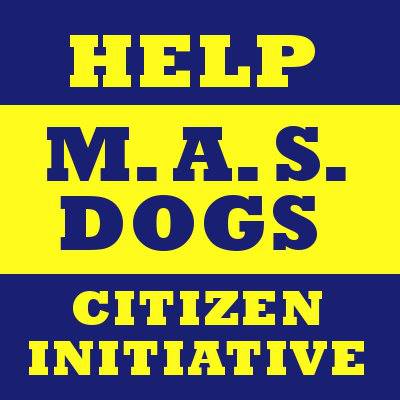 Help Mandaluyong Animal Shelter is a Facebook page created for animal donations and adoptions. Lost pets around Mandaluyong are also being posted here.
Address: C3-Welfare Compound, Martines St., Brgy. Addition Hills, Mandaluyong City
Facebook: facebook.com/Help.MAS.Dogs

Email: helpmasdogs@gmail.com