6 websites where you can book movie seats in Manila
6 websites where you can book movie seats in Manila
Lines, lines, lines. It's something that's probably universally hated no matter where you are in the world, none more so that in cinemas. Long lines coupled with limited seats will usually mean disgruntled moviegoers, and that's something you'd want to avoid.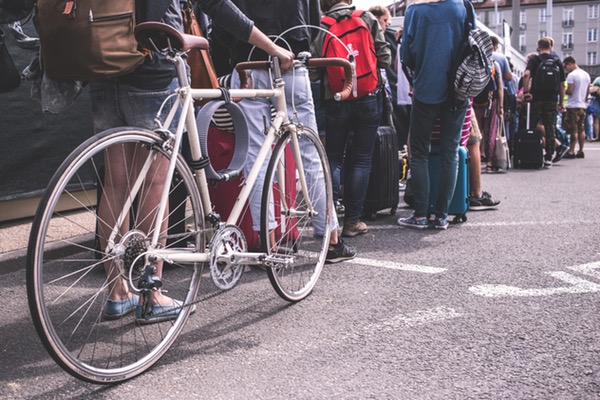 Besides "jumping the queue" as they say in Britain (which is not only rude but illegal in said country), there is a more convenient way to skip the long lines at the cinema: book your movie tickets online. Here are a couple of websites you can check out if you want to skip the line and watch your movie:
SMCinema.com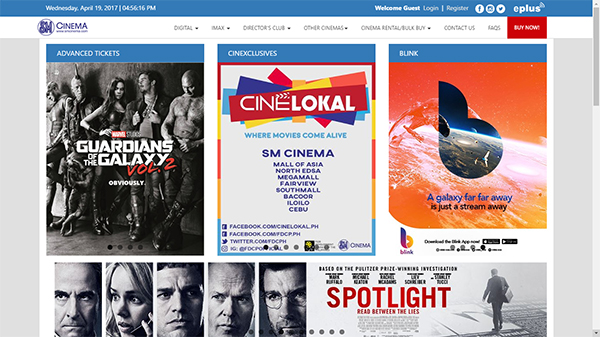 Each major mall in the country has their own website to book seats in their cinemas. This one belongs to the widely popular SM Supermalls chain. You can sort which movies are being shown by branch or choose a movie and find out which branches it is being shown in.
Paying for your ticket/s can be done with a credit card or an ATM debit card (if your bank is connected to BancNet). There's also the SM-exclusive E-Plus payment option, a cashless way of paying for your movie tickets or any other service that's usually linked to an SM Supermall.
Website: https://www.smcinema.com/
Sureseats.com
It may not be the country's second largest (that title lies with our next entry), but in terms of movies, it's probably the second thing that comes to mind when you want to watch a movie. Ayala Malls Cinemas are known for having great facilities, but that's no fun when there's a long line to go through.
Enter sureseats.com. Its Ayala Mall's online booking site for all of the Ayala Mall Cinemas located in and out of Metro Manila, as well as handling reservations for Greenbelt's MET Opera in HD. Their website accepts Visa and MasterCard for payment.
Website: http://www.sureseats.com/
RobinsonsMovieworld.com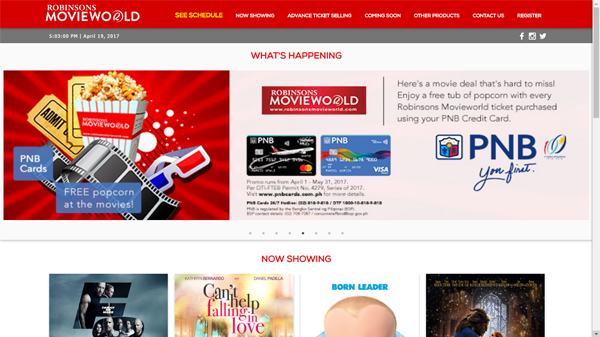 The country's second largest chain of malls is bound to find its way on this list, as Robinsons Movieworld is known for having tickets more affordable than the first two cinemas. Knowing this, lines are bound to stretch especially when a big movie is being released (think along the lines of a Marvel movie or the next KathNiel flick).
Their online booking website, lets you skip their long lines by letting you book your movie tickets online. As always, they accept Visa, MasterCard, or a BancNet ATM for payment.
Website: https://www.robinsonsmovieworld.com/
Blockbusterseats.com
Know for their high-class developments in Metro Manila, Megaworld has also delved into the mall industry by putting up several malls they call Megaworld Lifestyle Malls. These malls all have movie theaters and are known for quality facilities and variety of movie choices.
Now, if you want to skip the lines, then log on to blockbusterseats.com. You may be limited by the selections (right now they only have Lucky Chinatown, Uptown Mall, and Venice Cineplex), but that doesn't mean these cinemas won't have long lines. Visa and MasterCards are accepted.
Website: https://www.blockbusterseats.com/
Greenhillscinemas.com.ph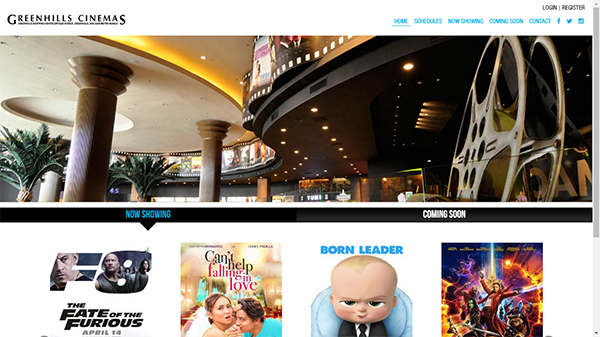 It's the only other mall in Ortigas Center that rivals the size, reach, and variety of SM Megamall. It's popular for its tech stores where you can find the latest gadgets at prices you won't normally see elsewhere. Its cinemas are also a popular rest stop for those who live in San Juan, as it is more accessible compared to SM Megamall or Robinsons Galleria.
If you're looking to skip lines at Greenhills Cinemas (i.e. the ones at Greenhills Shopping Center and Promenade Mall), visit their page and pay for your tickets in advance using your credit card. Make sure you have a valid email address, though, as they send payment details through email.
Website: http://greenhillscinemas.com.ph/home
GMovies
While it's all fun and games to memorize every single name of the malls/cinemas shown here, there is a faster way: Globe's GMovies. Available both online and on your smartphone, GMovies lets you book movie tickets to most of the cinemas in Metro Manila.
It started as a project between SM and Globe before expanding to cinemas from other malls. You can either visit their website, www.gmovies.ph, or download the GMovies app on the Play Store or the App Store.
The best part: you don't need to scroll through or search for which cinema has your movie! Simply choose the movie you want to watch and be presented with a list of partner cinemas where it is being shown! You're also not limited to using credit cards1 (MasterCard and Visa) since they allow bank payments1, Globe's GCash, Ayala Mall's M-Pass, or through claim codes.
Website: http://www.gmovies.ph/
This covers pretty much the whole of Metro Manila besides movie houses like Cinema '76, UP Diliman's Cine Adarna, and Cinematheque Manila. Got any other websites you've been using to book tickets to your favorite cinema in Metro Manila? Let us known in the comments section below.
1 Credit card and bank payments with GMovies are charged a convenience fee of P25/ticket for Ayala Malls Cinemas and P20/ticket for other cinemas.