A Guide to Resorts World Manila's City Shuttle Service
A Guide to Resorts World Manila's City Shuttle Service
Resorts World Manila is one of the country's premier destinations when it comes to high-class entertainment and leisure. It's an events place, a high-end shopping outlet, and has four hotels located across the street from NAIA Terminal 3.
Getting to Resorts World Manila (RWM) may be easy coming from Terminal 3 thanks to the soon-to-open RunWay Manila. Things start to take a turn for the worse when you're coming from other areas in and around Metro Manila, but these worries can be made into a thing of the past thanks to their City Shuttle Service.
Also read: Runway Manila nears completion, set to open this month: DPWH
What is it and how to get on it
RWM's City Shuttle Service has pickup points in 14 cities and 4 provinces within and just outside Metro Manila, with key pick-up points at the Paseo Center in Makati City and Burgos Circle at Forbes Town Center in BGC.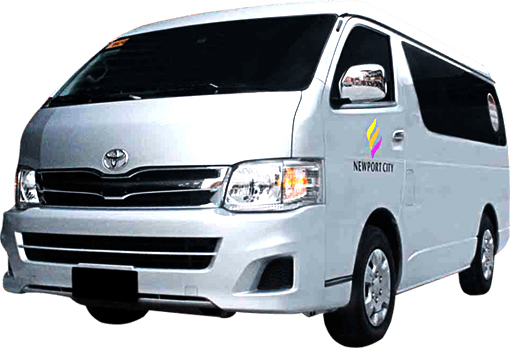 It's the most convenient way to get to and from RWM without the need to drive your own car, hop on a tour bus, or take either the MRT or LRT. These shuttles are scheduled, further removing any inconvenience of having to rely on lady luck when you try to get to RWM via taxi.
As you've probably guessed, you will need to be a guest at an RWM hotel or have to attend something at RWM before you can take their shuttle to or from RWM. You will be given seats based on the following order of priority:
Going to RWM
RWM members holding PLATINUM Cards or Entry Ride Vouchers in their name
Guests holding current-dated show tickets at the Newport Performing Arts Theatre (NPAT), or current-dated confirmed hotel bookings in name of holder – at Belmont, Remington, Maxims Hotel, or Marriott Hotel
Members with RWM Membership Card
Non-members with signed-up membership forms, who are required to enroll in the RWM Membership Program at any RWM Membership Counters upon arrival
Going from RWM
RWM members holding EXIT RIDE Vouchers in their name (these vouchers are downloaded from the I-Kiosks inside RWM).
Hotel guests currently checked-in with certification from hotel.
Current-dated / per person:

Bingo receipts, or
Newport Performing Arts Theatre (NPAT) show tickets, or
Newport Cinema tickets
Newport MALL Restaurant or Newport MALL Retail-Outlet Receipts

Single Receipts – P200/person
Single Bulk Receipt (shared) – P500/person worth, maximum of 4 passengers only. For example: P1,200 receipt – 2 adults, or 1 adult & 1 child: P 3,000 receipt – maximum of 4 passengers

Holders of RWM Membership Cards
For more information on RWM's City Shuttle Service, visit the Resorts World Manila website at www.rwmanila.com.
Images grabbed from agbrief.com, theasianpokertour.com and Resorts World Manila
Source: Resorts World Manila