Runway Manila nears completion, set to open this month: DPWH
The P1.9-billion pedestrian link bridge, dubbed RunWay Manila, is scheduled to open anytime from the end of this month to a date before the ASEAN summit. RunWay Manila will link NAIA Terminal 3 and Newport City, and will cut down travel time between both structures down to 10 minutes.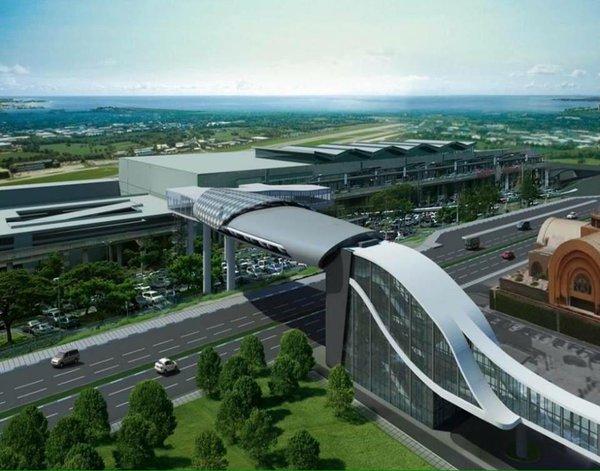 "Due to open in April 2017, RunWay Manila, the country's first pedestrian bridge with walkalators will allow the average person to walk the distance between the airport and Newport City in less than 10 minutes," DPWH Secretary Mark Villar said during their site visit on February 23, 2017.
The project was originally for completion by mid-2017, but had to be fast-tracked with the upcoming ASEAN summit. In an interview with The Manila Times, Villar said they were looking to open RunWay Manila by the end of April "so that it can be used already by the public and by the Asean delegates."
RunWay Manila will be an enclosed, air-conditioned bridge with pedestrian-friendly facilities such as moving walkways and elevators.  It is designed to accommodate up to 2,000 persons at any time, or about 216,000 individuals per day.
The project is financed by Travellers International Hotel Group Inc. as part of the government's Public Private Partnership.
"We are pleased with the progress we've had on RunWay Manila's construction. With the support of the government, we are getting closer to delivering this great convenience to the public," Stephen Reilly, Chief Operating Officer of Travellers International Hotel Group, Inc., said.
"NAIA T3 has the capacity to handle 13M international passengers annually. We expect the iconic bridge to further ease the traffic congestion in the airport. The bridge is for the benefit and free use of the public, particularly tourists, who may want secure and convenient alternatives to reach various parts of the metropolis," Transportation Secretary Art Tugade noted.
Images by Danny Pata (grabbed from GMA News Online) and grabbed from Wikimapia
Source: DPWH, The Manila Times, The Philippine Star, Malaya