A Guide to the Flores de Mayo Festival in the Philippines
A Guide to the Flores de Mayo Festival in the Philippines
One of the most celebrated festivals in the Philippines is the Flores de Mayo or Flores de Maria; a Christian tradition celebrated every summer of the month of May and is widely popular in most provinces in the country.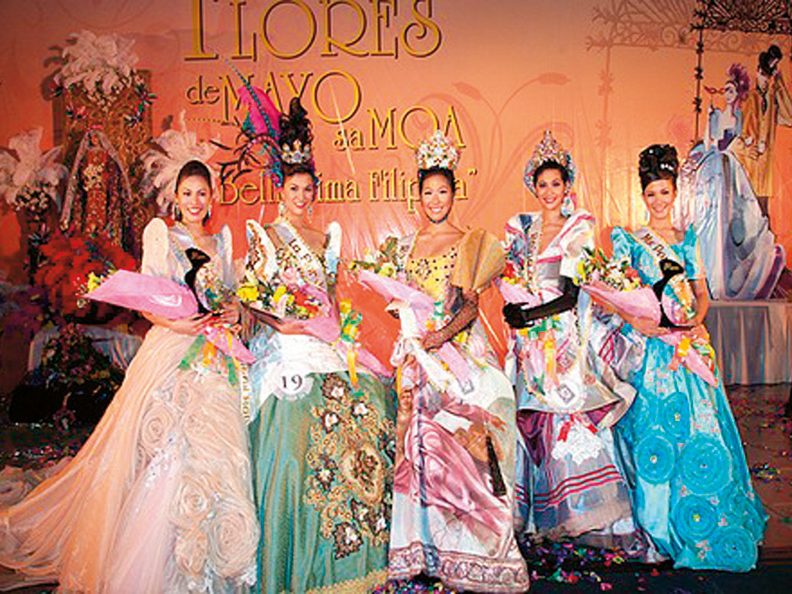 Flores de Mayo, which translates "Flowers of May" in Spanish, is said to have been introduced by the Spaniards in mid-1800's. It is celebrated every day in the entire month of May as a tribute to the Blessed Virgin Mary, the mother of Jesus, for the beneficial rain she brings that make flowers bloom after the dry season.
Dubbed as the "Queen of Philippine Festivals", Flores de Mayo is believed to be first observed at Malolos, Bulacan. Over the years, some changes ensued with the festival's practices and programs in different cities and provinces in the country. The usual festivity practice involves children and young women dressed in white carrying flowers and basket of petals in hand, march down the center aisle of the church or chapel, and offer the flowers to the image of the Blessed Virgin Mary at the altar. Hymns to the Virgin Mary are sung throughout the offering while novena prayers are said before the floral offering.
The highlight of the festival is called Santacruzan, which is celebrated in honor of St. Helena, the mother of Constantine the Great – the first Christian emperor, who found the relics of the True Cross or Holy Cross. The Santacruzan starts with a novena to the Blessed Virgin Mary, with the rosary prayer being offered every day. After the novena, a procession to dramatize the search for the True Cross will follow. The procession is joined by young women as "Queens" representing allegorical figures like charity, faith, hope; a variety of Marian titles; and Queen Helena, Reyna Elena. Each "queen" was accompanied by a male consort, and by an arch decorated with flowers that framed the couple. A rondalla, a band of musicians, plays Dios Te Salve while the devotees following the procession carry lit candles and sing along together. The coronation of Reyna Elena, whose status is marked by a crown and a small Cross that she carries, cap the finale of the month-long celebration.
Despite the constant and many changes in cultural and religious practices in the Philippines, Flores de Mayo continues to be one of the most awaited and significant events as the Filipinos strongly value Catholicism as the Philippines' predominant religion and its rich culture.
Images grabbed from pinoyphotography, pietschagen, asianjournal, pinterest
Source: islandsofthephilippines, catholicsandcultures