Expats' Guide to Graduation Culture in the Philippines
Expats' Guide to Graduation Culture in the Philippines
It's graduation season now in the Philippines!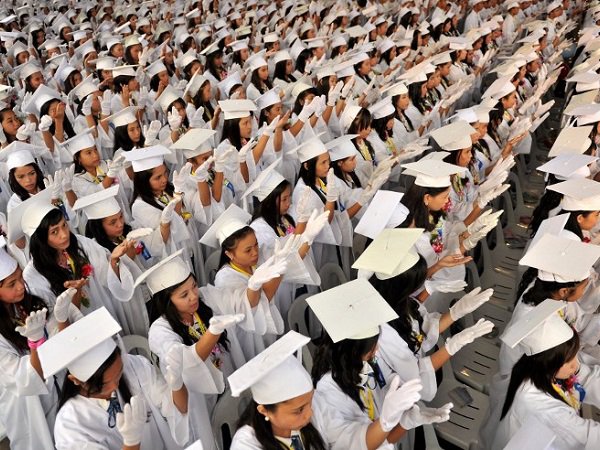 Image grabbed from Inquirer
When March comes, your social media feed will most likely be filled with tons of graduation photos from your friends or relatives in the Philippines. You may see long appreciation posts from someone who just graduated college, photo albums of solo graduation pictures, or anything that's related to getting out of school and entering a new chapter in life.
In the Philippines, graduating is a momentous event that all people wait for. From finally passing all school requirements, to graduating with honors, to preparing for the future—all these things are fruits of hard labor that's done before the commencement exercises. Are you curious what makes graduation culture in the Philippines unique? Here are some of the things you should know:
Retreat
Recollections/retreats are popular in Catholic schools in the Philippines. What's being done here is that the graduating batch is sent to a spiritual house where they "rediscover God." Retreats are usually headed by priests/nuns where immersive activities are done.
The Baccalaureate Mass
Almost all Catholic schools in the Philippines hold a pre-graduation mass which is done to honor the graduating class. For those schools that do not observe Catholic traditions, some hold a tribute program to the parents of the graduates.
Graduation Proper
It's the much-awaited day for the graduates! Most commonly called as commencement exercises, it's the event where graduates are recognized and awarded their diploma onstage for completing the degree. Some schools have togas for the graduation attire, while some wear honor stoles, depending on the requirement of the school.
Post-graduation events
Although not required, the graduation itself is almost always followed by a post-event. Whether it's an outing, or a simple gathering at home or at a restaurant, it's totally a Filipino tradition to celebrate life's milestones through merriment.
Congratulations, Batch 2017!