Top 10 Rising Filipino Athletes
Top 10 Rising Filipino Athletes
You may have heard of Manny Pacquiao being one, if not the most, popular Filipino athletes of all time. This 2017, it's time to get introduced to up-and-coming athletes who have made the country proud with their skills in their corresponding sport. Here are 10 of the promising athletes in the Philippines:
Eduard "Landslide" Folayang (Mixed Martial Arts)
EDUARD FOLAYANG. Filipino MMA legend. Image grabbed from MMA Junkie
Eduard Folayang has recently made headlines with him being crowned as ONE Championship's Fighter of the Year for 2016. Folayang is a member of martial arts group Team Lakay, and also a three-time SEA Games gold medalist in Wushu. He has knocked out several MMA fighters in his career such as Japanese MMA legend Shinya Aoki.
Read: https://primer.com.ph/blog/2017/01/03/filipino-mma-vet-eduard-folayang-is-one-fc-fighter-of-the-year/
Alyssa Valdez (Volleyball)
ALYSSA VALDEZ. Filipina volleyball player. Image by Sherwin Vardeleon, grabbed from CNN Philippines
Undoubtedly one of the most promising volleyball players in her generation, Ateneo de Manila University athlete Alyssa Valdez is considered a "Phenom" in her sport. She led her team (Ateneo Lady Eagles) to finals, and she has been awarded as three-time Season's MVP, Finals MVP, and 3-time best server. Valdez has been recently signed to play for Thai team 3BB Nakornnont in Thailand league.
Jordan Clarkson (Basketball)
JORDAN CLARKSON. LA lakers player. Image grabbed from Rappler
Jordan Clarkson is one of the most successful basketball players in the Philippines, being able to make a way into the National Basketball Association (NBA). Clarkson, a Filipino-American basketball player is currently part of Los Angeles Lakers as a shooting guard/ point guard. Clarkson was previously sought to play for the PH team in the FIBA Asia Championship but was not able to push through because of time constraints.
Hidilyn Diaz (Weightlifting)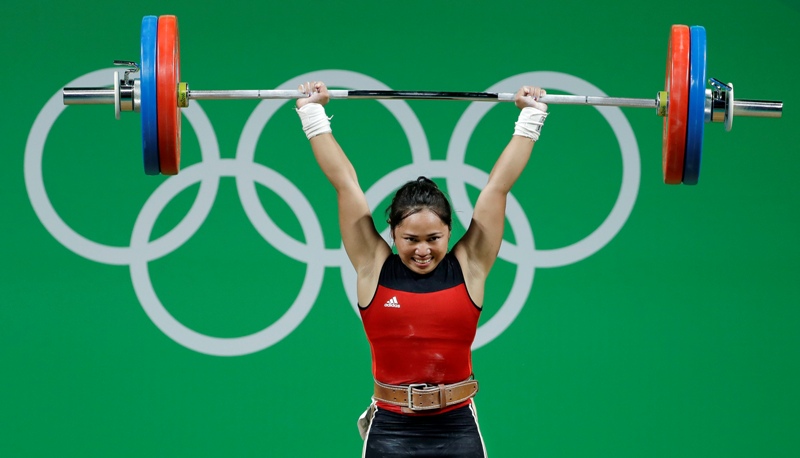 HIDILYN DIAZ. Olympic silver medalist. Image grabbed from Philstar
Hidilyn Diaz is the woman who ended the country's 20-year Olympic medal drought, by winning a silver medal in the women's 53-kg weight division. She has also previously competed in various weightlifting competitions, as she has won a bronze medal in the 2007 SEA Games in Thailand and two golds and one silver in Asian Youth/Junior Weightlifting Championship in South Korea.
Marlon Stöckinger (Racing)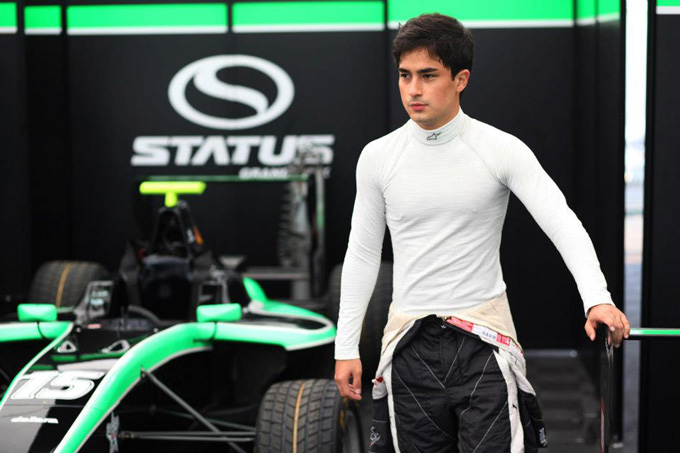 MARLON STOCKINGER. Filipino racer. Image grabbed from Kotse
Marlon Stöckinger is the first Filipino to won a formula race in Europe who is also a popular personality in the said field of sport. Stöckinger, who championed in various competitions such as the 2006 Asian Karting, 2007 Philippine Rotax Max, and he also became the 2008 Formula BMW Pacific Scholarship winner.
AZKALS (Football)
AZKALS. The national football team of the Philippines. Image by Ibrahem Alomari of Reuters, grabbed from GMA News
AZKALS is the national football team of the Philippines. The team represents the country in different international football league, headed by team captain Phil Younghusband. The team placed second in the 2014 AFC Challenge Cup, and its current FIFA ranking is 115th as of May 2016.
Michael Martinez (Figure Skating)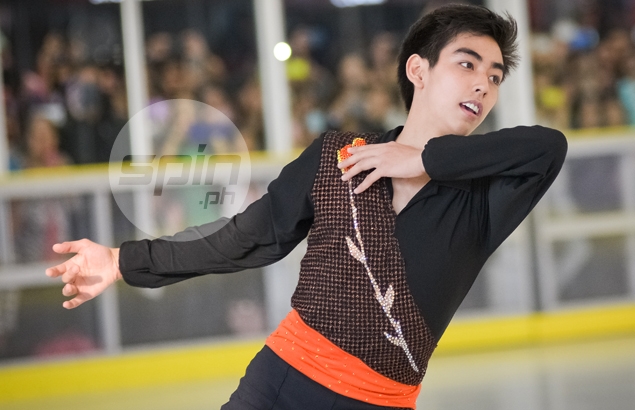 MICHAEL MARTINEZ. Filipino figure skater. Image grabbed from spin.ph
Yet another Olympic athlete from the Philippines is Michael Martinez, a figure skater. Martinez is the 2015 Asian Figure Skating Trophy champion, two-time Triglav Trophy champion, and is also the first skater from Southeast Asia to qualify for the Olympics and represent the country at the 2014 Winter Olympics.
Janelle Frayna (Chess)
JANELLE FRAYNA. First woman chess grandmaster of PH. Image grabbed from Baku Chess Olympiad
As the first woman grandmaster of the Philippines, Janelle Frayna is surely a chess icon in the country. Frayna, a student-player from Legazpi City, had a 2281 rating at the end of the 42nd World Chess Olympiad at Baku Azerbaikan having 4 wins, 4 draws, and 1 loss in nine games.
Read: https://primer.com.ph/blog/2016/09/14/philippines-gets-its-first-woman-grandmaster/
UP Pep Squad (Cheerleading)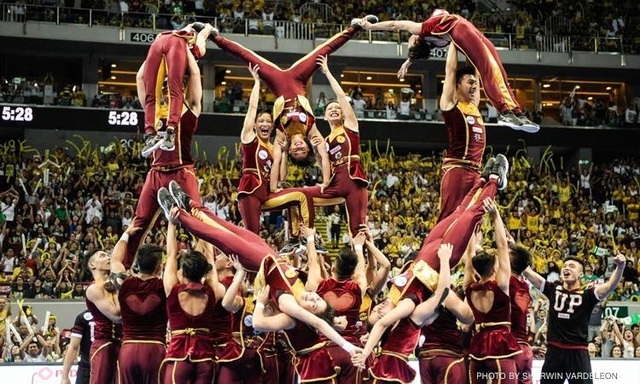 UP PEPSQUAD. Cheerleaders in the Philippines. Image by Sherwin Vardeleon, grabbed from CNN Philippines
For the cheerleading sport, University of the Philippines (UP) Pep Squad is the group which represents the country in various cheerleading competitions abroad. It has placed third overall in the international category and 1st in the regulation category at the 3rd Cheerleading Asia International Open in Tokyo, Japan. The team, with UP Filipiniana Dance Group, just brought 3 silver medals, 2 bronze and a gold medal in the 2nd Asian Cheerleading Dancesport Championships.
Ian Lariba (Table Tennis)
IAN LARIBA. Table tennis player in PH. Image grabbed from ITTF.com
Ian Lariba is the first female Olympian for table tennis in the Philippines. Lariba is one of the athletes who represented the country in the Olympics, being the first Filipina to qualify for the game. She is also varsity player at the De La Salle University (DLSU), and has competed and placed first in the 2014 World Table Tennis Team Championships in Japan.