Expats' Guide: How to go to Puerto Princesa
Expats' Guide: How to go to Puerto Princesa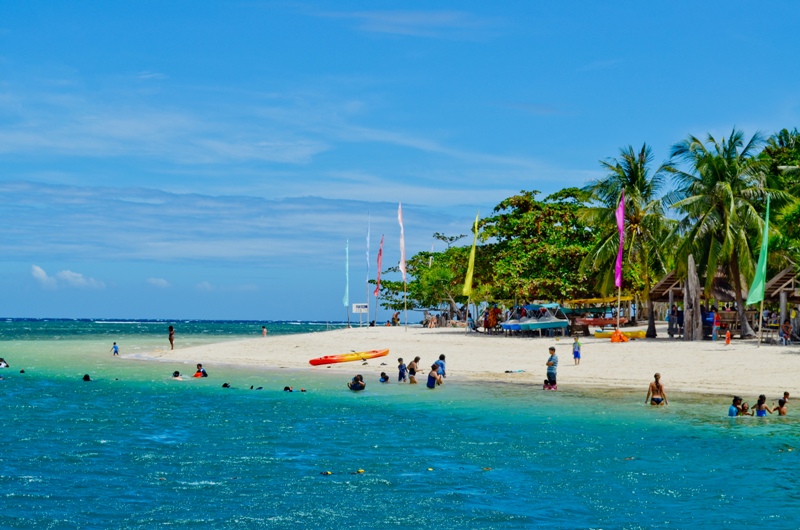 Crystal Clear water at Pandan Island 
Whether it's your first time travelling to a new place or maybe even your 10th time, it's best to have a rundown on what to bring, and most importantly, directions on where to visit when you arrived in the place.
Popularly known as the most beautiful island in the world, Palawan continues to capture the heart of many through the discovery of its natural wonders. Let Primer take you to Puerto Princesa, billed as The Heart of the Philippines' last frontier has been globally gaining popularity with its outstanding dive spots, must-try restaurants, and is home to the world's longest navigable underground river – the Puerto Princesa Subterranean River National Park, a UNESCO World Heritage Site.
Image from Wander Kid Travels
Now make your Puerto Princesa trip memorable with this quick guide:
How to get to Puerto Princesa, Palawan:
Since Puerto Princesa is one of the major destination in the Philippines, Cebu Pacific, PAL Express, Seaair/Tiger Airways, and Zest Air — have direct flights here from Manila. Here are the airlines that fly to Puerto Princesa and from where:
How to go around the city:
From the airport, you can take a jeepney or tricycle to go around the city.  But if you want a more comfortable trip, you can rent a van. Most tour packages include transportation already.
We suggest this itinerary in exploring Puerto Princesa:
Itinerary for those who would like to experience thrill and adventure
7:00- Arrive at the Puerto Princesa Airport
9:00- Go to the Underground River in Sabang/ Have your lunch at Sabang
15:00- Try the Sabang Zipline (This is for the thrilling and not for the faint or heart)
18:00- Go back to the city and eat at Rusticana Italian restaurant/ Check-in at CANVAS Boutique Hotel
Itinerary for those who would like to tour in Puerto Princesa City
7:00- Arrive at the Puerto Princesa Airport
8:00- Visit Immaculate Conception Cathedral (Palawan's oldest church)
9:00- Go to Binatuan Creations (You can buy colourful handmade goods)
10:00- Butterfly eco garden ( A nature park where you can see rare creatures)
11:30- Crocodile Park (Different types of crocodiles can be seen in the park)
13:00-Baker's Hill (Famous for their baked goods)
15:00- Rancho Cafe (Enjoy a fine view of Palawan sea from the top of the hill)
18:00-Go to Sabang and check-in at Sheridan Beach Resort and Spa (Relaxing time with the sound of waves)