10 Places in the Philippines for Prenuptial Shoots
10 Places in the Philippines for Prenuptial Shoots
Do you hear the wedding bells ringing? We know it's stressful to plan for the wedding, what with all the organizing, decorating, and other important stuff to fix. To help you out, we list some of the best places here in the Philippines that you can go to for your photo shoot location. See how it's more fun in the Philippines as you discover places to create memories with, inside and outside Metro Manila!
Coron, Palawan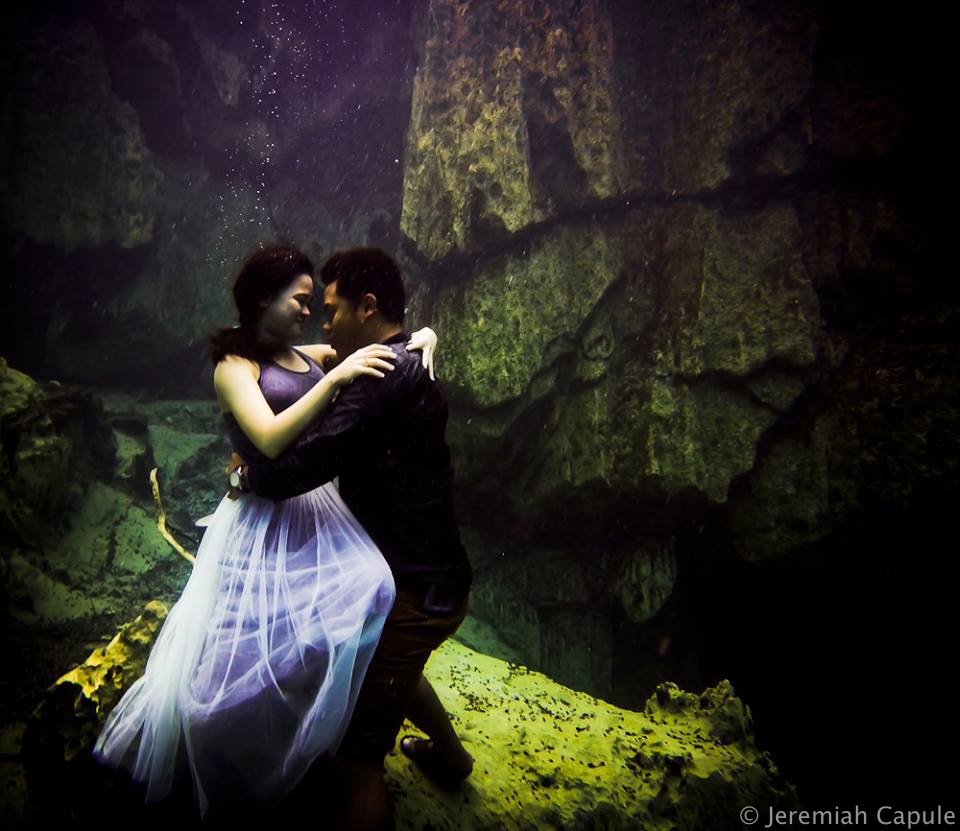 Photo by Jeremiah Capule via choosephilippines.com
Are you the kind of couple who likes underwater activities? Check out this couple who took their prenuptial shoot to a whole new level: by going underwater! See the wonder of Palawan paradise as you visit picture-perfect spots here. See our Coron travel feature for some tips!
Intramuros, Manila
Photo grabbed from jaysonandjoanne.com
Been wanting to turn back time and relive your first few years as a couple? Why not make your pre-nuptial shoot look more historical by doing it nowhere but Intramuros! With its old world charm, you'll surely love the theme. Read about other picturesque sites you can see in this Walled City here!
Little Santorini in Anilao, Batangas
Photo grabbed from blacktieproject.com
Been dreaming to go to Greece but on a tight budget? Fret no more, this Little Santorini found in Anilao Batangas is just three hours away from Manila! The breathtaking view and marvelous architectural design make it an ideal place for shoots without breaking the bank.
Bohol Island
Photo grabbed from Ryan Macalandag via Flickr
Who wouldn't want a beautiful tourist attraction for their backdrop? Couples who want to go somewhere far from Manila can choose Bohol for their prenuptial shoot destination. Whether you want a beach, the hills, or simply the resorts for your shoot, it's an ideal place!
Pinto Art Gallery, Antipolo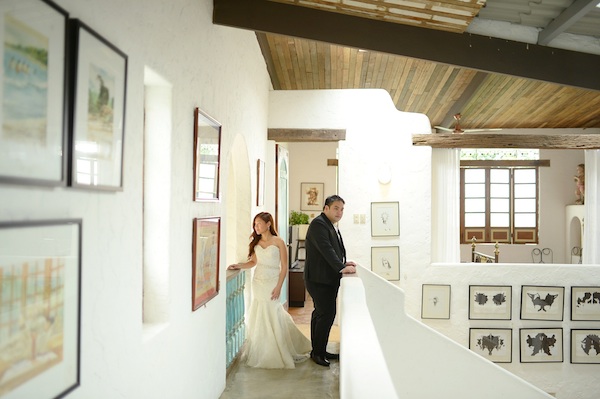 Photo grabbed from brideandbreakfast.ph
For the art-loving couples out there, we have Pinto Art Museum in our list of the best places for a photo shoot. This museum displays a collection of paintings and installation art you'd want to include in your shoot to make it more memorable. For the prenup rates, call 02-697-1015 and look for Jenny Villanueva.
Corregidor Island
Photo grabbed from smartshotstudio.com
One of the favorite places for wedding shoots, Corregidor Island is definitely a choice when it comes to an action-history theme. It's also ideal because it's not that far from Manila too.
Boracay Island
Photo grabbed from ceabacolor.com
Of course, who wouldn't love a sandy white beach and a sunset view combo for a prenup shoot? If you wish to travel away from Manila, then Boracay Island should be one of your choices. For spectacular lighting, views, and ambience, go to Boracay.
The Heirloom Manila
Photo grabbed from photocamel.com
Seeking for a prenup shoot location within Manila? Check out The Heirloom Manila. Also a favorite among couples, this place is heaven for those who would like an elegant location at the heart of the metro.
Pan de Amerikana
Photo grabbed from ianmata.wordpress.com
Want to create a quirky shoot? Check out Pan de Amerikana on Katipunan Avenue. Giant chess pieces, artful interiors, and nice backdrops? You'll find it here. Plus points: it's just within Quezon City!
Bonifacio High Street
Photo grabbed from extremedetails.ph
Who says you can't make beautiful wedding photos in a busy city? Bonifacio High Street in Taguig is a perfect location if you wish for a street photography theme for your wedding shoot. Just secure the needed permits in order to be able to do a photoshoot in the area!
Have you chosen your ideal location yet? Share it with us below!