National Heroes Day in the Philippines
National Heroes Day in the Philippines
National Heroes Day is once again upon us. This is the one day in the year where we get to celebrate all of the country's heroes (and there have been many of them throughout the years). It has seen many changes in the country's history, but the thought behind it remains the same: to honor ALL of our heroes, and not just the select few.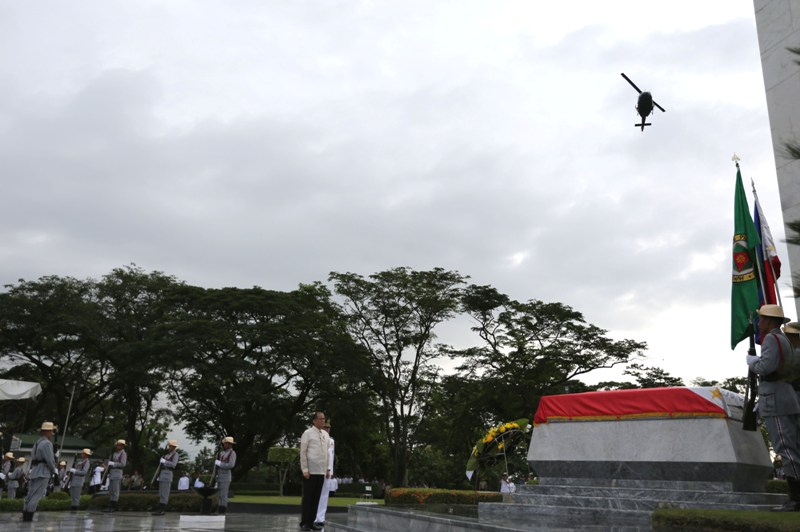 OUR INSTITUTIONAL RIGHT. Former President Beningno S. Aquino III during the National Heroes Day celebration in 2014. (Image by Robert Viñas/Malacañang Photo Bureau via Official Gazette)
Yes, there are days dedicated to Jose Rizal (December 30), Andres Bonifacio (November 30), and Benigno "Ninoy" Aquino, Jr., (August 21), but what about the likes of Lapu-Lapu, the brothers Juan and Antonio Luna, the Gomburza, or even those who died during World War II?
Here's a brief background on National Heroes Day as well as why it should be treated as more than just another long weekend:
When it began
National Heroes Day was first celebrated during the American Colonial Period. The first instance of it being signed into law was on October 28, 1931, when Philippine Legislature signed Act No. 3827, making every last Sunday of August as National Heroes Day.
This, however, clashed with Act No. 2946, enacted on February 16, 1921. Act No. 2946 commemorated not only Bonifacio's date of birth on November 30 but also anonymous heroes who have served the country. Because of this, National Heroes Day and Bonifacio Day were celebrated during November 30, albeit in separate occasions.
November 30, 1941 would be remembered as the last time it was celebrated before World War II. It was during this day that then-president Manuel L. Quezon told the cadets assembled at the University of the Philippines that a war was brewing, and that it would be against the Japanese.
Post-WWII
It was in 1952 that National Heroes Day would be finally celebrated on its intended day: the last Sunday of August. Former President Elpidio Quirino issued Administrative Order No. 190, s. 1952, which reinforced Act. No. 3827.
Former President Corazon Aquino's Executive Order No. 292, Book 1, Chapter 7, which had a list of both regular and nationwide special days, included the last Sunday of August as National Heroes Day. This was in line with the Administrative Code of 1987.
Today, it is celebrated during the last Monday of August thanks to Republic Act No. 9492, signed by former President and current Pampanga Rep. Gloria Macapagal-Arroyo. This made a lot of employees happy, as it, in their minds, would not make holidays like National Heroes Day pointless from a vacationer's perspective.
Source: Official Gazette, Congress.gov.ph archives