Expats Guide: Typhoon Signals in the Philippines
Expats Guide: Typhoon Signals in the Philippines
The rainy season has officially started! As an expat residing in the Philippines, you must know all the things you need to know in order to prepare for any emergency situation at hand. Aside from preparing first aid kits which should be readily available in your home, you should also regularly keep track of the weather forecast. To fully understand what each typhoon signal warnings mean, let Primer guide you through each one and discuss it further.
Also read: Typhoon Seasons Must Haves at Home
Here in PH, there are four warning signals being used to classify each typhoon's strength in a given area. These warnings are raised to warn the public of the incoming weather disturbances. Here are the classifications and what they mean according to state weather bureau PAGASA: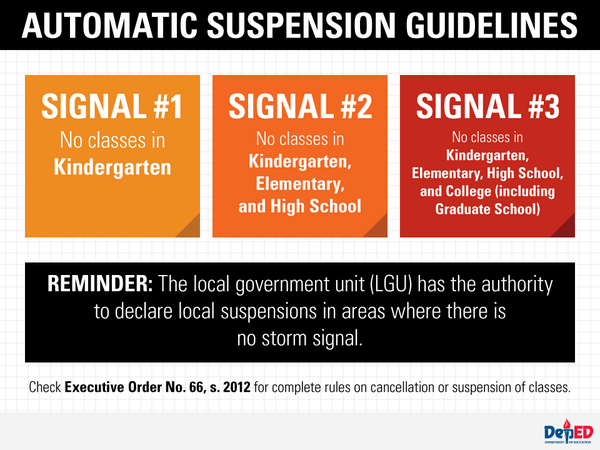 Public Storm Warning Signal No. 1
For meteorological conditions, a tropical cyclone will affect the locality. A 30 to 60 kph wind is also expected in the area. In the least 36 hours, discontinuous rain may be expected. When it comes to wind strength, there may only be very light or no damage sustained in areas warned as Signal No. 1. However, there may be small trees or banana plants that may be broken or uprooted. For precautionary measures, disaster preparedness units are activated to alert status.
Public Storm Warning Signal No. 2
A 60 to 100 kph may be expected in the least 24 hours. The impact of the wind may result to big trees such as coconut trees to be uprooted, banana plants to be downed, and rice and corn are also affected. A large number of nipa and cogon houses may also be unroofed and galvanized iron roofings may be peeled off. The wind may bring light to moderate damage to exposed communities. The sea and coastal waters are dangerous to small seacraft. There will also be cautionary measures for sea and air transportation. Children outdoor activities shall also be postponed.
Public Storm Warning Signal No. 3
100 kph to 185 kph of winds may be expected in at least 18 hours. The impact of the wind may cause a large number of big trees to be destroyed or uprooted. Majority of light material houses may also be unroofed or destroyed and damages may be seen in those with light to medium construction. There will also be disruption in electrical power and communication (and internet) services. For precautionary measures, people should seek shelter in strong buildings and those in low-lying areas are advised to evacuate. Travel would be very risky especially by sea and air. People should also stay away from coasts and river banks.
Public Storm Warning Signal No. 4
For Signal No. 4, a very intense typhoon will affect the locality as winds of more than 185 kph may be expected in at least 12 hours. Plantations may suffer extensive damage and severe losses. Buildings and electronic and communication services may be severely damaged and disrupted. When it comes to precautionary measures, all travels and outdoor activities are cancelled. Places warned with Signal No. 4 are very likely to be hit by the "eye of the typhoon" so evacuations must be done beforehand.
Suspension Guidelines
When it comes to those who are in school, follow the suspension guidelines produced by the Department of Education (DepED) and local government authorities.
To further know more about typhoon information, please watch new and public affairs programs and read news papers. Stay updated through the concerned units' social media accounts such as (MMDA, PAGASA, and gov.ph). Be safe and be alert this rainy season!
Source: Gov.ph