Birthday culture in the Philippines
Birthday culture in the Philippines
Filipinos love to celebrate birthdays. Apart from Christmas, New Year, and Chinese New Year, it's the most celebrated occasion for any Filipino family. There's a celebration every time a birthday comes, though there are four that stand out from the rest: the 1st, 7th, 18th (for girls), and 21st (for boys).
Here's what you need to know about each of these significant birthdays:
(Photo courtesy of Abbey Jearel Cordero)
1st birthday
One of the most significant birthdays for any Filipino family is the first birthday of their child. This one is more of a thank you to the parents rather than the child's actual first birthday. Gifts are usually meant for both the parent and the child: baby clothes, feeding bottles, a larger crib, etc. Expect a lot of cheek pinching and catching up between the parent and the godparents, uncles, and aunts.
(Photo courtesy of Nice Print Photography & Exige Weddings)
7th birthday
Once the parents are done with a child's first, the next one they should prepare for is the child's 7th. 7th birthdays in the Philippines are a big deal: it marks the year when the child can be held more accountable to his/her actions. It's also the time when youngsters develop their sense of right and wrong, as well as when they graduate from pre-school to primary school. It's a big leap, and most parents throw lavish children's parties for such an occasion.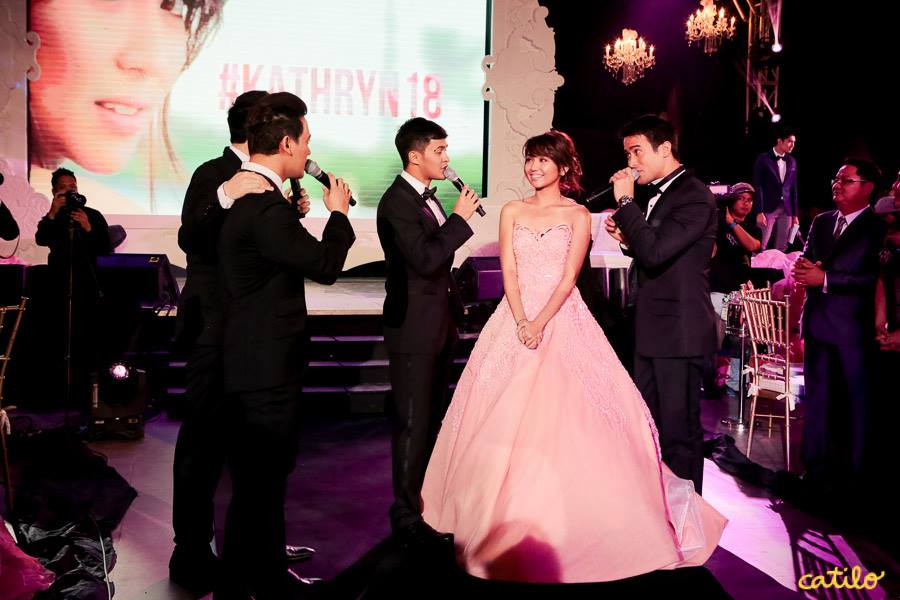 (Photo via live-av.info)
18th and 21st birthday
These are your standard "coming of age" birthdays: 18th for girls and 21st for boys. A girl's 18th birthday is referred to as a debut since it marks their transition from adolescent to adulthood. It's a momentous occasion similar to how Americans celebrate a girl's 16th birthday (or 15th if your family is part-Latino or adheres to Latino culture), but with more pizzazz.
For a debut, it includes sets of 18 "things" which depend on the celebrant, although staples are 18 roses (a dance with select males), 18 candles (messages from the celebrant's girlfriends), and 18 treasures (gifts from friends and family). A boy's 21st birthday is also celebrated, albeit with a lot less flair. Some parents choose to forgo these big celebrations in lieu of a vacation or a very expensive gift: a car, a smartphone on a subscription plan, a condo (it happens, yes).
There's also the concept of celebrating your 50th birthday with a bang, and every decade after that. Reaching 50 is seen as a milestone for most people; the same goes for every decade after that.