Basketball in the Philippines
Basketball in the Philippines
Basketball in the Philippines has been a huge part of its culture. Wherever you will go—be it in the streets of Metro Manila or in the provinces—the basketball court will always be present. Just by walking in the streets of a certain community, there will always be a place where boys will be playing basketball. It can be a makeshift half court with a D.I.Y. ring, or a covered court complete with other facilities like the scoreboard and the benches.
Local government units would always put up basketball clinics during summer, or launch a basketball league to advocate sports among the youth. Some advocacies push for their participation and interest in basketball rather than being involved in drug-related activities and other crimes.
Despite a lack of height, basketball fanatics—mostly boys—go through their interest in the sports in their young years, which can be pursued as they grow older.
While people in the United States have the National Basketball Association (NBA), which Filipinos are also a fan of, our local version is the Philippine Basketball Association (PBA), which was established in 1975 and composed of stalwart Filipino players who have gained a lot of following from their fellow countrymen.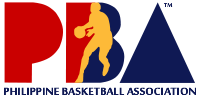 Back in the starting years of PBA, the favorite teams include the Crispa Redmanizers and the Toyota Tamaraws, which has produced players like of Robert Jaworski and Francis Arnaiz. Later, when Toyota was disbanded, Jaworksi and Arnaiz brought their popularity to team Barangay Ginebra, which is considered as the most popular team to this day.
Photo by FIBA Asia via thefilipinoconnection.net
Today, Filipino fans would stay glued on their televisions during the season, or sometimes, they would buy tickets to be at the Smart Araneta Coliseum, a popular venue for basketball games, to cheer for their bets. Local celebrities and other athletes also support them, making PBA an important league for the sports industry.
Aside from that, if you are from the younger generation and would love to watch players your age, you can also watch the University Athletic Association of the Philippines (UAAP), founded in 1938, and the National Collegiate Athletic Association (NCAA) in 1924. These leagues feature different university and colleges in the country who battle over for a yearly championship. In the UAAP history, the University of Santo Tomas has the most numbers of championships with 40 trophies under its name.  NCAA, meanwhile, has the San Beda College with 41.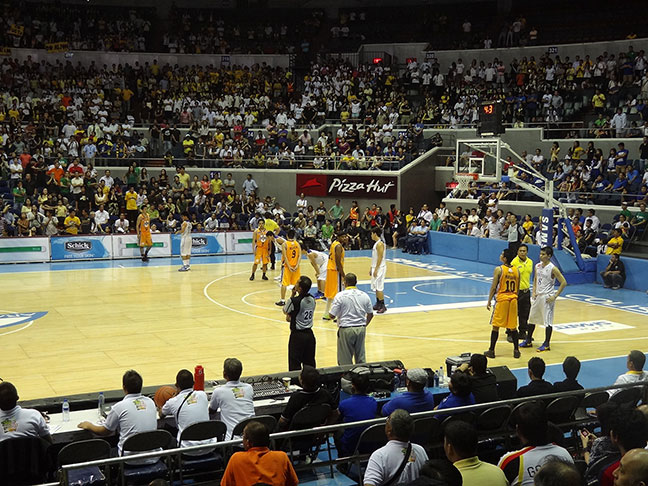 Photo by uaapyeah.blogspot.com via hdpixa.com
Oftentimes, basketball players would enter showbiz due to their popularity. Some known players who joined the entertainment industry are Benjie Paras, and Jimmy Santos. Others, meanwhile, marry celebrities like Jimmy Alapag, who married actress LJ Moreno; James Yap, who has a son with presidential sister and famous host Kris Aquino, and more.
From the young ones to the old, basketball is indeed a huge part of Filipinos lives—whether they are athletes themselves or fans, every Filipinos has his own story to tell about the most-loved sport.
Article by Gelyka Ruth R. Dumaraos