(CLOSED) World Explorers Play Center
BACKGROUND
WORLD EXPLORERS PLAY CENTER was first established in 1993 for a number of children in a homey and caring atmosphere. It continues to exists in exclusive Makati by Rockwell with a nurturing and stimulating experiential learning environment which allows children to develop holistically.  We provide developmentally appropriate and yet challenging multi level hands – on materials, unique activities, flexible methods and interesting and relevant curriculum.
PHILOSOPHY
The essential development of a child is his emotional, physical, social, language and cognitive growth. We believe children are eager learners and therefore organize a learning environment which reflects their needs and interests. We encourage children to explore, manipulate, observe and experiment. They learn in an experiential manner in which they gain perspective and knowledge by interacting with nurturing people, various materials and exciting events. They engage in self-directed and yet well facilitated and guided play. Children are active constructors meaning they are given opportunities to make plans, choices and decisions. They observe, create, model, reflect, communicate and relate their learning.  They are challenged to answer questions, problem – solve, learn from trial and error, cause and effect and practice reflective and  critical thinking skills. They are motivated and empowered to incorporate and integrate their learning.
VISION
We genuinely nurture children in a caring, home like atmosphere so as to inculcate values, attitudes and wisdom. We envision them to be full of hope, grace, wisdom and compassion and be a faithful, humble and yet outstanding servant of our Divine Father in the progressive and dynamic world.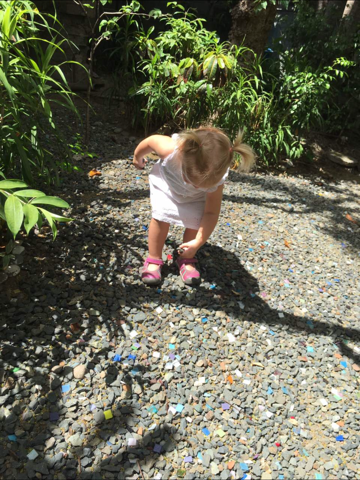 MISSION
We strive to develop children's self – worth through self – discovery. They discover their needs, interests and strengths and learn to cope and express themselves in different circumstances. We instill motivation and positive attitudes towards learning and assist them in being   goal – oriented by planning, organizing and evaluating their learning. Our ultimate aim is for children to develop genuine love, respect and empathy for others, to be reflective thinkers with one heart and mind and to be able to cooperate and collaborate with individuals in their challenging world.
This article is from World Explorers Play Center.
ABOUT US
Rowena J.M. Rodriguez
MA in Early Childhood Ed
Minor in Reading Ed
Boston College MA, USA
Teaching Experience: more than 25 yrs
PRC Licensed
Contact Us:
Cellphone number: 0916-572-2044
Landline: 896-7784
Email: wjmrodrig@yahoo.com
You might also like...