Rebel Yoga in Makati Welcomes Your Own Vision of Your Best Self
With the push of social media, a lot of fitness gyms nowadays tell you what you should look like—and more often than not, skinny is the way to go.
However, what works for you might not necessarily work for others and what might be healthy-looking for you is actually too far-fetched.
Here's where Rebel Yoga shines through as they rebel against stereotypes by welcoming a diverse community with one mission–to be their own vision of their best selves.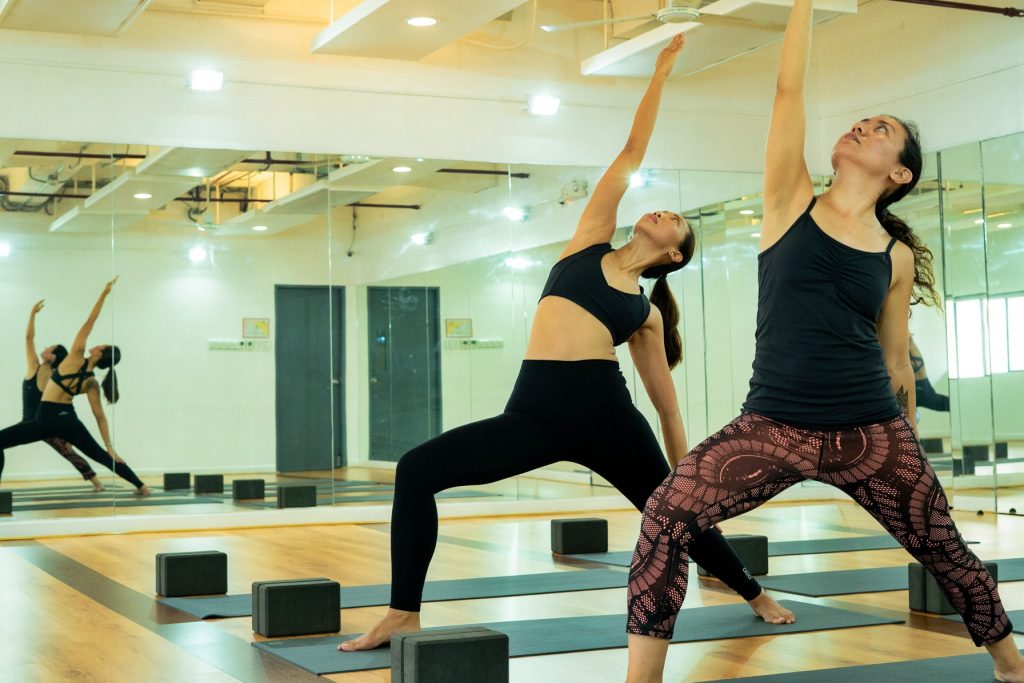 Reversed Warrior / IMAGE Rebel Yoga
Strategically located within Makati Central Business District along Dela Rosa Street corner Carlos Palanca Street, Rebel Yoga can be your next go-to place for a much-needed balance and stress-relief after work.
This is the place where you can basically be yourself on the mat while living in three principles–kindness, truth, and respect.
With 60-minute classes every day, Rebel Yoga offers the Yin or the relaxed practice where you sit, stand, kneel, and lie down as a form of meditation. The long poses aim to work wonders on your connective tissues, as well as in relaxing your thoughts—perfect after a busy day at work.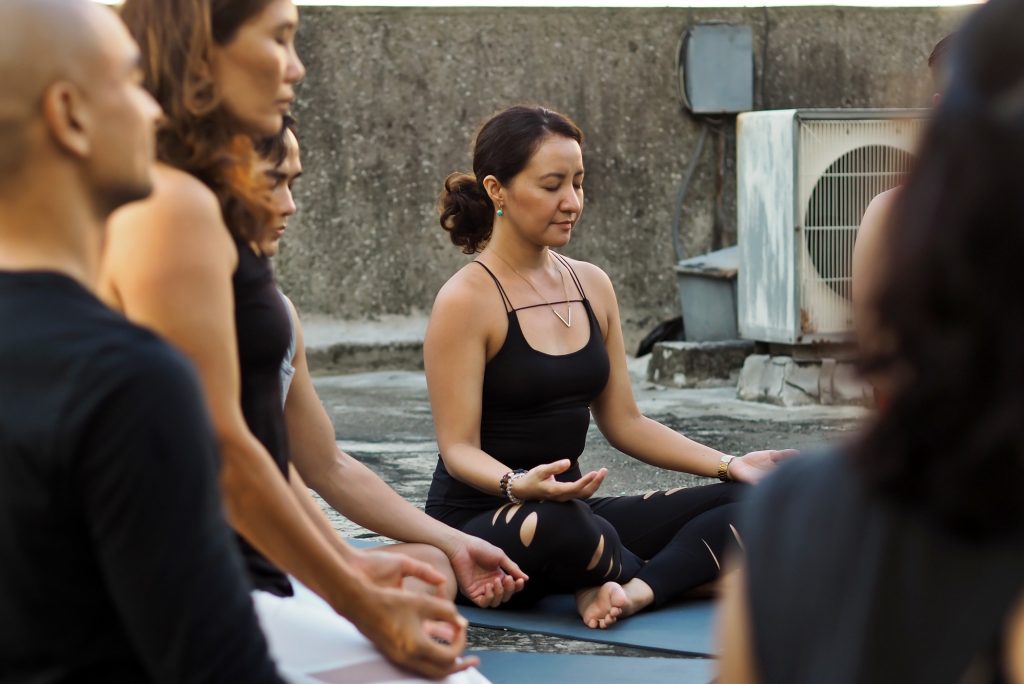 To tap in the muscles even further, Rebel Yoga offers the Flow, where you hold one pose in every breath to align both the mind and the body.
You can also try this in a heated setting with their Hot Flow.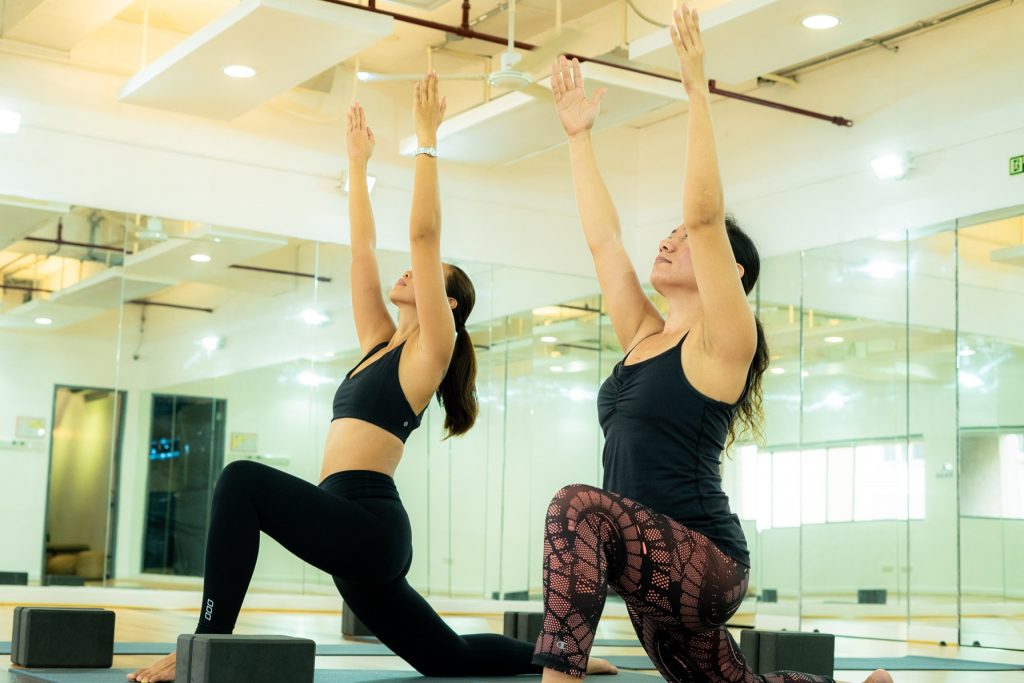 Low Lunge /  IMAGE Rebel Yoga
Among the other classes they offer include Inferno Hot Pilates (a full-body workout), as well as feature classes like the Ashtanga (a yoga sequence within the pace of each student), Kali (Arnis, Filipino martial art), and Kundalini.
You'll also be instructed by Rebel Yoga's experienced teachers hailing from different backgrounds, who will see to it that you're the best version of yourself.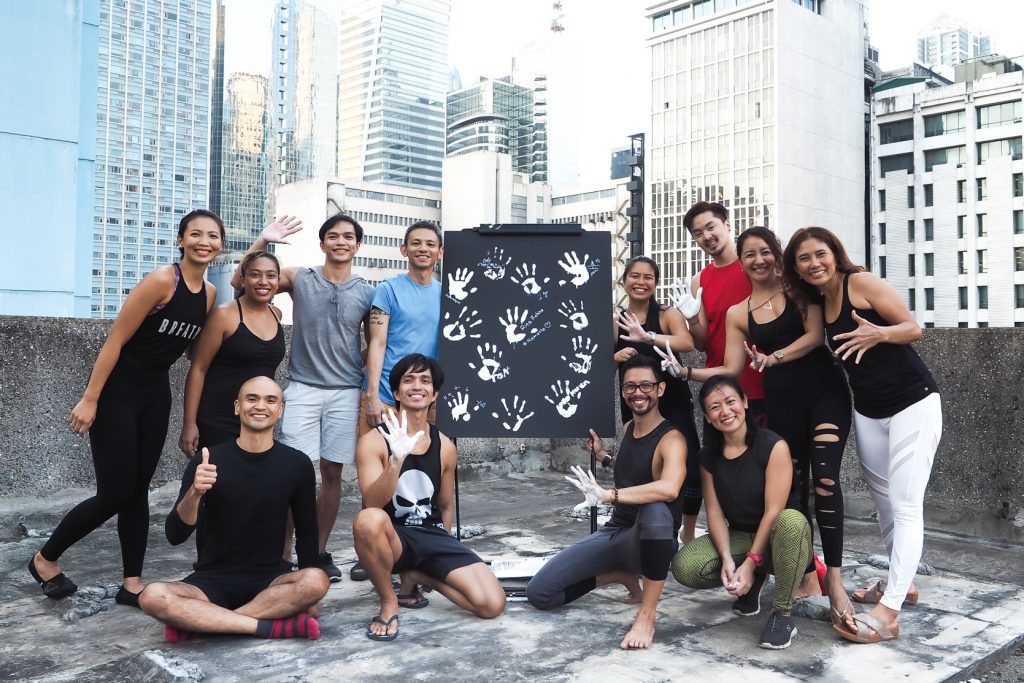 IMAGE Rebel Yoga
Facilities and services
What's good about Rebel Yoga aside from their classes and encouraging teachers? Their clean and atmospheric facilities!
Sol room with a capacity of 40 persons
Upon entering Rebel Yoga, you will be drawn in not only by the genuine and friendly teachers that will welcome you inside, but also with the clean fragrance and refreshing ambiance that will get you excited with your classes.
The locker area and the separate bathroom for men and women can easily be your favorite place next to the Sol and Luna room, where your yoga classes will take place.
Locker area
Shower area / IMAGE Rebel Yoga
Before leaving, don't forget to sample their local goodies that you can spot in their lobby.
Their lobby is filled with locally-made products, such as Energy Bites from Veganola PH (@veganolaph), tea from Tsaa Laya (@tsaalaya), fresh coco juice from Just Coco (@justcoco_manila), and even fashionable apparel from Flux Movement (@fluxmovementph) and Atsui (@atsuiph).
Energy Bites from Veganola PH and tea from Tsaa Laya
Apparel from Atsui and Flux Movement
One cannot miss the crystal bracelets from Cosmos MNL (@cosmosmnl), too!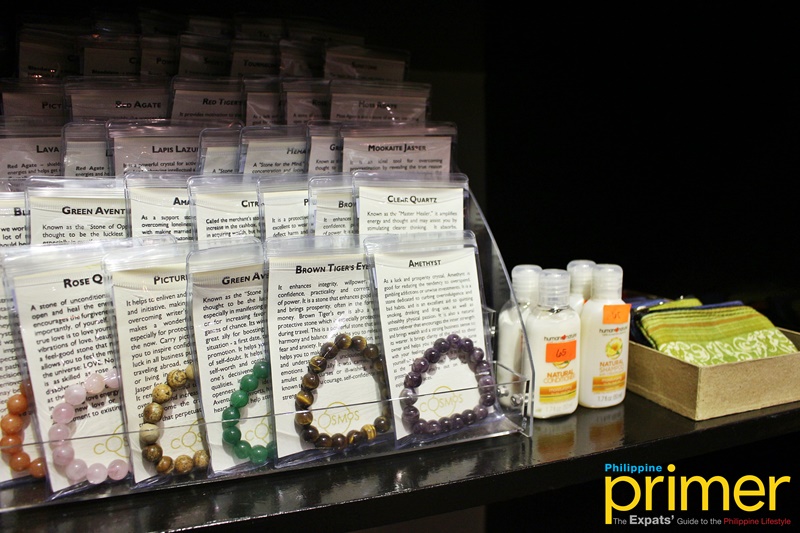 Crystal Bracelets from Cosmos MNL
Tips!
For first time yogis, no need to fret as Rebel Yoga Studio Manager Bea Tabuñar gives some tips before going to class.
Wear comfy clothes.
Eat only two hours before the class.
Bring a water bottle.
Bring a yoga mat and towel.
For those without yoga mats and towels, Rebel Yoga also rents them for Php 40 each, as well as bath towels for Php 20. You can rent all three for a month for Php 400—ideal for those who are only taking the introductory classes.
For a list of their class schedules and rates, visit rebelyogamanila.com.
You might also like...