(CLOSED) Plana Forma in Makati Uses the Barre Technique for 55 Minutes of Sweat
In life, there are challenges you will face. And oh how satisfying it always is as your body surprises you with an almost supernatural ability to face such great tests head-on.
Going to a fitness center is actually what we're talking about—particularly Plana Forma located on the 17th floor of Frabelle Building in Legazpi Village.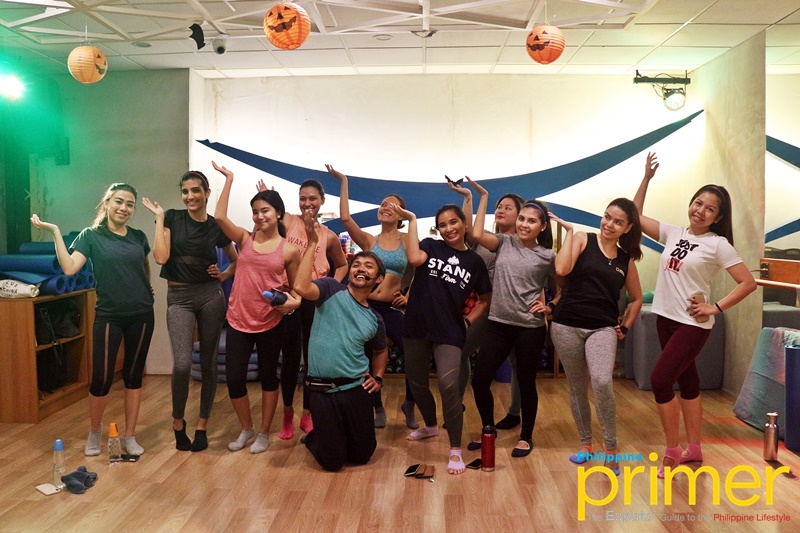 For Newbies: The Forma Core
Plana Forma may be many things, but it is surely not for the faint-hearted. It is not your typical fitness gym, where you just sweat (although there is definitely that), and stay on for long hours. For one, Plana Forma uses the barre technique in their workout classes, combining the use of a ballet barre with core training, yoga, and even elements of dance!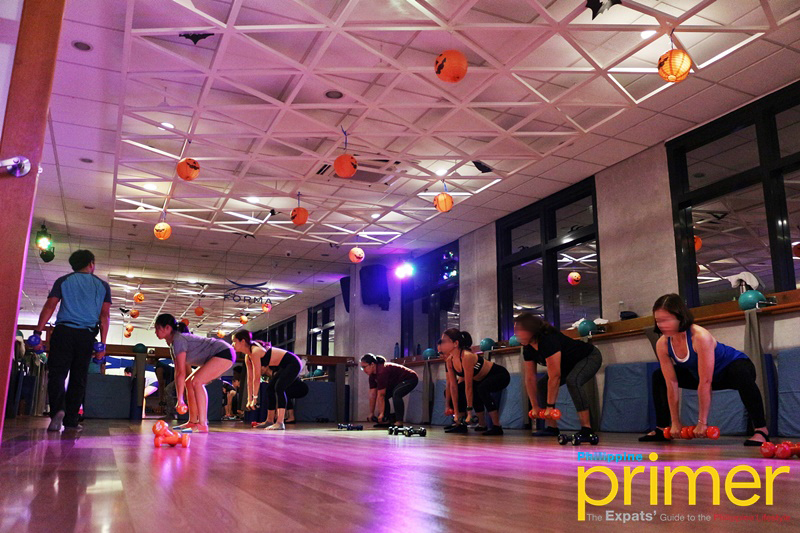 They offer it in many flavors, differing in intensities. Beginners may opt for the newbie-friendly (but still a killer), Forma Core, which uses a combo of the ballet barre, ball, mat, and a pair of dumbbells. There's nothing to worry about as your friendly instructor—who may or may not take pleasure in your suffering—will train you on how to use them, sometimes all at once!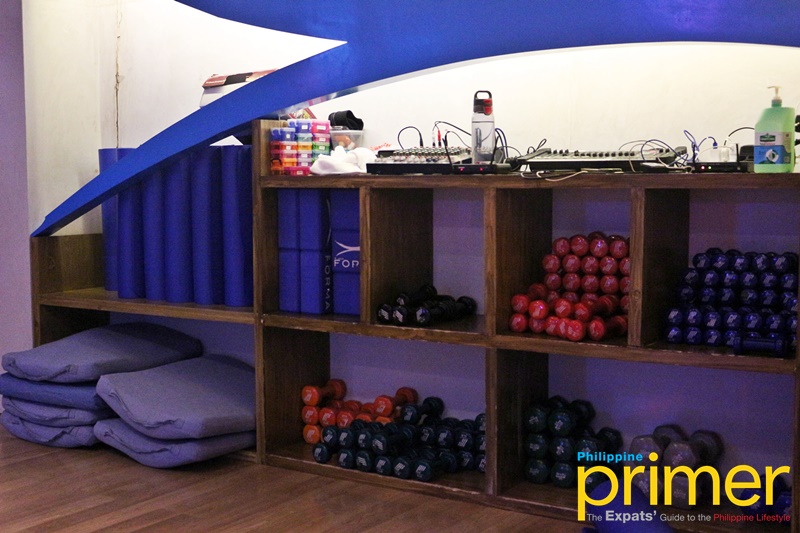 There is no stopping a student on Forma Core–literally. Aside from short water breaks in between the workout, students will experience a roller coaster of low and high intensities that usually culminate in a relieving exhale at the end of the class. The combination, contrary to what some may believe, will actually leave you energized rather than tired.
The next day is a different story altogether. Expect your thighs to burn at with every step that you take!
Pulse Higher!
For athletes and men and women who want to take it a notch higher, students may enroll in the Forma Core +. There is also the Forma M.I.X.E.D—a more powerful workout comprised of a lot of core and upper body drills.
If you have a penchant for a faster-paced workout, then enroll in their Forma Strength classes or their high-intensity Forma Endurance, said to be beneficial for students with joint problems.
Yogis will also be pleased to know that Plana Forma also offers an Asana class called the Forma Flow, ideal for those who want to regain their balance and relieve stress after work.
What's interesting is that each workout usually takes a total of 55 minutes, to be completed with no easy feat as sweat and pain blend with every pulse and stretch of the body.
Rates 
*For all classes

For New Comers
2 for 1 Special (Php 650)
Newbie's Unli (Php 3,500)
Class Packages
50 Class Package (Php 22,500)
40 Class Package (Php 19,000)
30 Class Package (Php 15,000)
20 Class Package (Php 10,400)
10 Class Package (Php 5,500)
5 Class Package (Php 3,000)
Drop In (Php 650)
Unlimited Packages
3 Months (Php 15,500)
Monthly (Php 5,500)
Student Rate
Drop In (Php 450)
Monthly Unlimited (Php 3,500)
The Vibe
"More pain, more gain."
Plana Forma breathes through this "badge of honor" every single day. The fitness center brims with kinetic energy from the moment you step in the lobby and finally into their studio, where several lights assail the room with a pleasant vibe, while they dance to the beat of the music.
While these primarily make up a full workout class, Plana Forma's instructors are also a force to be reckoned with– like Van who we got the pleasure of knowing during a Forma Core class!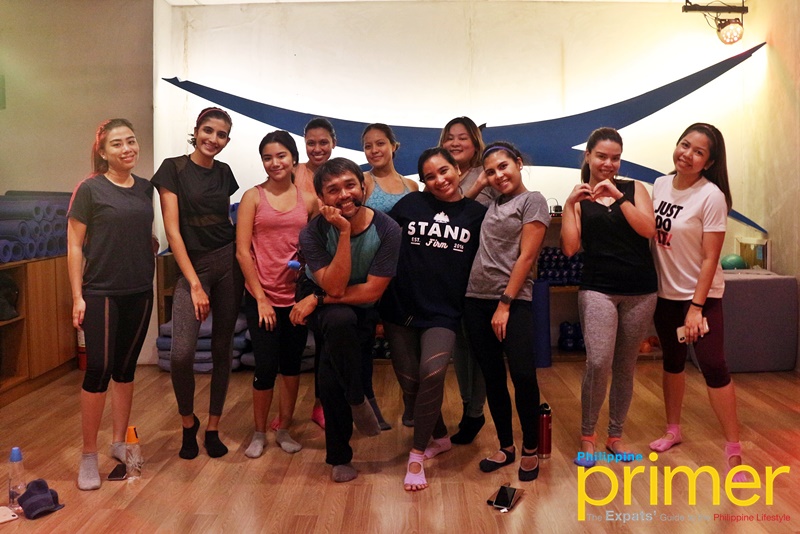 Instructor Van with his Forma Core class
As a former director of the UP Filipiniana Dance Group, he emanates a free spirit that the students couldn't help but to absorb, leaving it a fun class from the beginning until the end.
Tips
Before enrolling in a class, Plana Forma has a few tips you might want to keep in mind. Philippine Primer has also combined some for the newbies!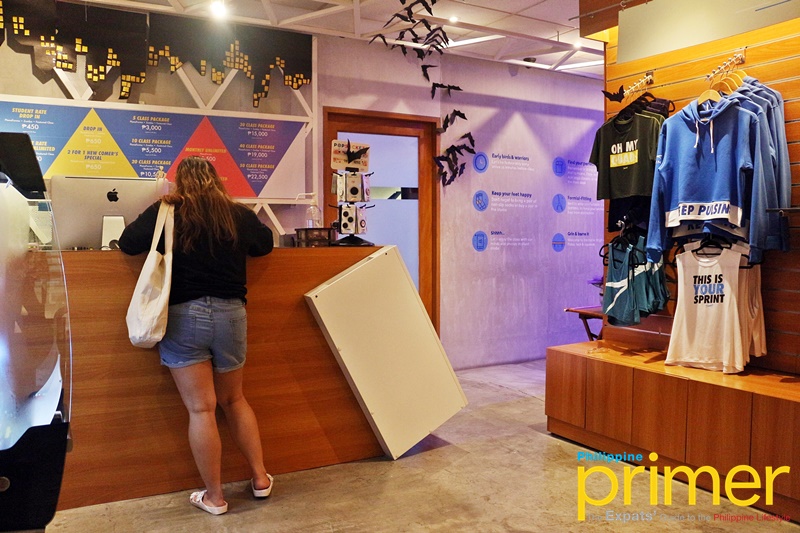 Be 15 minutes early! 
There's no such thing as fashionably late with Plana Forma.
Bring non-slip socks.
You don't want to fall on your bum while doing the workout. Non-slip socks are also available in the studio for Php 450.
Keep your phones on silent mode.
Plana Forma and your road to fitness may be Instagrammable, but the class is really enjoyable and requires your focus.
Bring your yoga mat.
You may also rent one for your Forma Flow at Php 100.
Wear comfy clothes!
You'll be on a full-body workout. Make sure you can stretch comfortably in your workout clothes!
Make use of their facilities.
They have changing rooms, a bathroom, and a locker area to store your things in.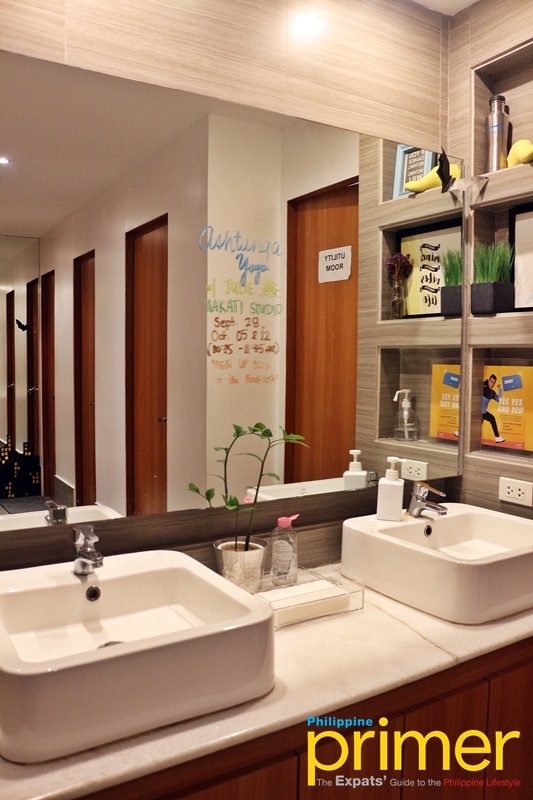 Enjoy Plana Forma's clean facilities!
Nothing to worry about the safety of your belongings.
You might want to shop inside as well!
Official Plana Forma merchandise is available inside. Find some healthy bites too!
Comfy yet fashionable clothes can be found inside!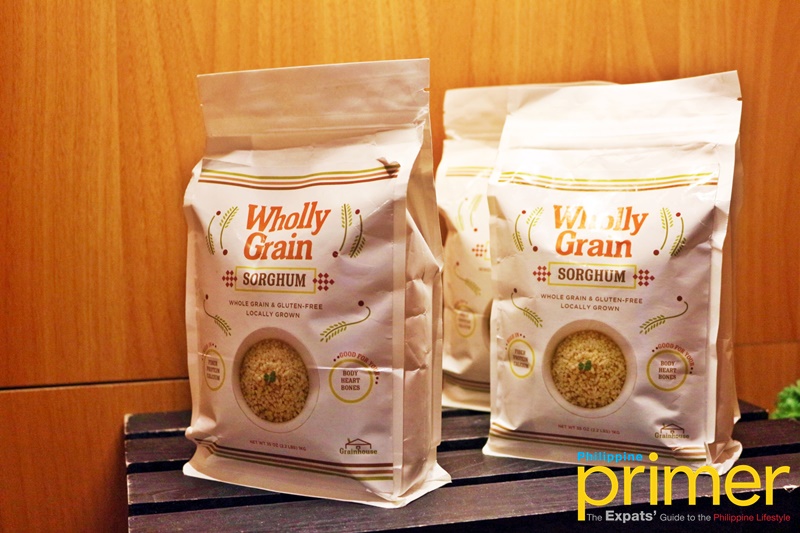 Local, whole grain products on display for purchase
For a list of their class schedules and rates, visit forma-asia.com.
How to get here
From Greenbelt 1, walk along Dela Rosa St. until you reach Rada St. on your left. You will find Frabelle Building right after Sarsa Kitchen + Bar. Wildflour is also on the ground floor of the building.
For public transportation, take a jeepney going to Ayala Ave. and get off Paseo de Roxas. Your jeepney fare should only be Php 9. Walk towards Dela Rosa St. until you reach Rada St. You will find Frabelle Building right after Sarsa Kitchen + Bar and Wildflour.
Private cars may park outside Frabelle Building for Php 50 for 3 hours. Additional fees will apply once you exceed the parking duration.
---
Written by Chin Sanigan
You might also like...