ENROLL NOW: Mind S-Cool Offers Online Workshops with Great Deals for Kids
Due to the pandemic, the traditional setup of face-to-face learning has been halted. Hence, many people are forced to find new and alternative ways to study. Online learning, as one of the best examples, is the safest and efficient method to learn while protecting children from the virus.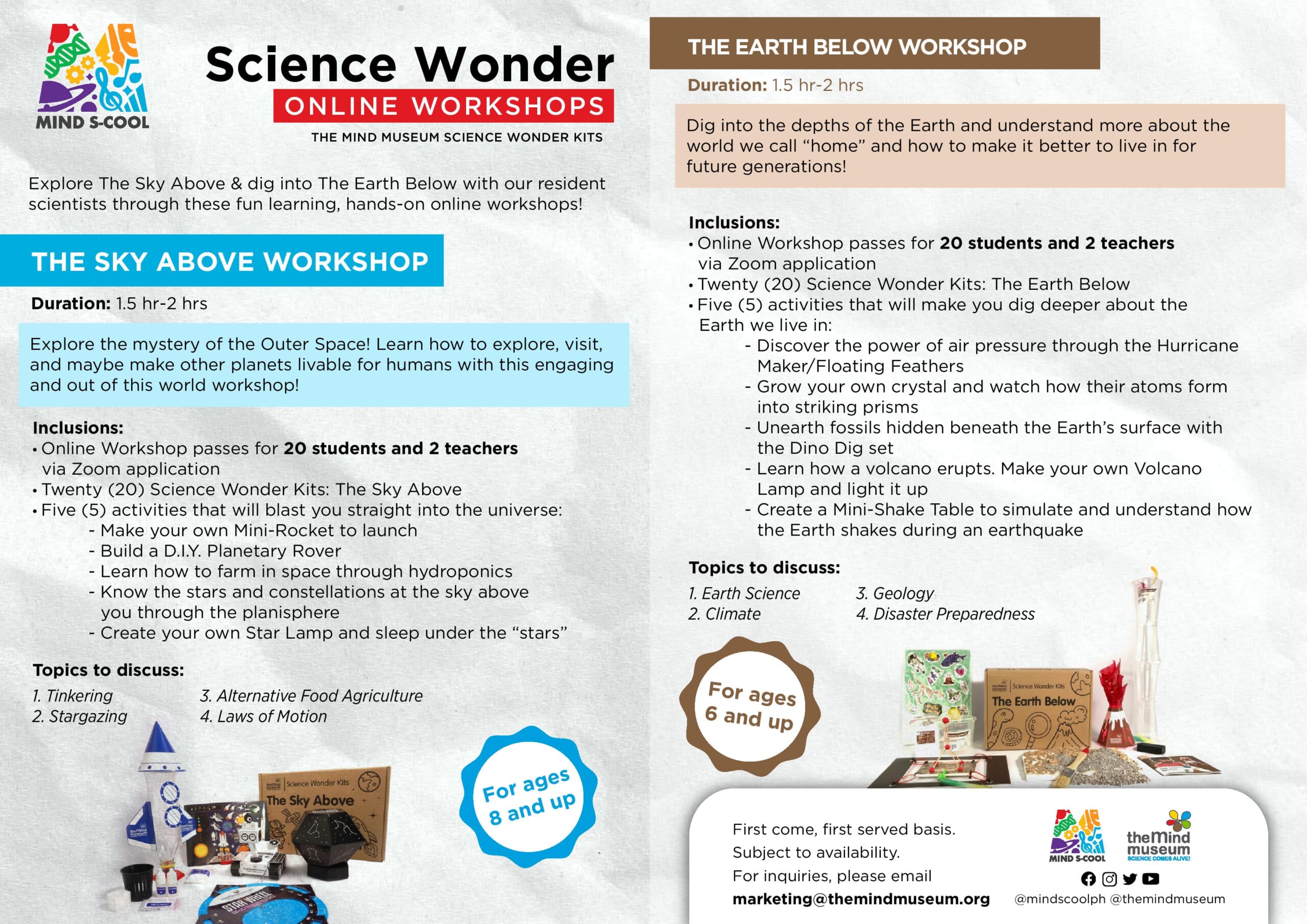 IMAGE from Mind S-Cool
Good thing, the Mind S-Cool knows how exactly to balance fun and learning!
Mind S-Cool TV is a Science and Art Educational Program created to help students, parents, and educators explore different topics with the most updated knowledge in the safety of their own homes.
Since back-to-school is around the corner, the Mind S-Cool invites you into a new adventure of learning. The Mind S-Cool offers two workshops that you can explore. You can choose to explore science from infinity and beyond with The Sky Above Workshop or go dig deeper on The Earth Below Workshop.
Join in the fun of learning right at home with Mind S–Cool Online, your Dream S–Cool on the web!
For inquiries with 20 pax and above, please email us at marketing@themindmuseum.org
or mindscoolph@bafi.org.ph to better assist you.
---
This is a press release. Minor edits were made prior to publishing
You might also like...