Discovery Academy of Innovation in Makati: A Preschool for Future Changemakers
A child's early childhood development starts at home then extends to the first learning institution they attend–the preschool. A preschool plays an important role in shaping its young students, equipping them with basic academic knowledge as well as socialization skills.
Selecting a preschool for your young ones is more complicated than what it seems. Luckily, there are preschools that combine traditional and modern learning techniques to come up with a holistic program ideal for growing children. One of which is the Discovery Academy of Innovation in Makati.
The Discovery Academy of Innovation is a preschool that makes learning an extraordinary experience. The school utilizes play, interest-driven and project-based learning to bring out a love of learning among children.
The team of Rosanna Lopez, Justine Tajonera, and Nicole Concepcion founded the school with the ultimate goal of showing kids that learning is fun and is important for them to develop the ideal qualities to be future changemakers.
The founders of Discovery Academy of Innovation (Left to right): Ms. Rosanna Lopez, Ms. Justine Tajonera, and Ms. Nicole Concepcion
The concept of design thinking is applied in the ways of the preschool. Developed by IDEO founder David Kelly, it is described as "a human-centered approach to innovation, drawing from the designer's toolkit to integrate the needs of people, the possibilities of technology, and the requirements for business success."
With this, the Discovery Academy of Innovation has come up with six pillars of learning that will assist its students to practice design thinking and see learning as an enjoyable activity.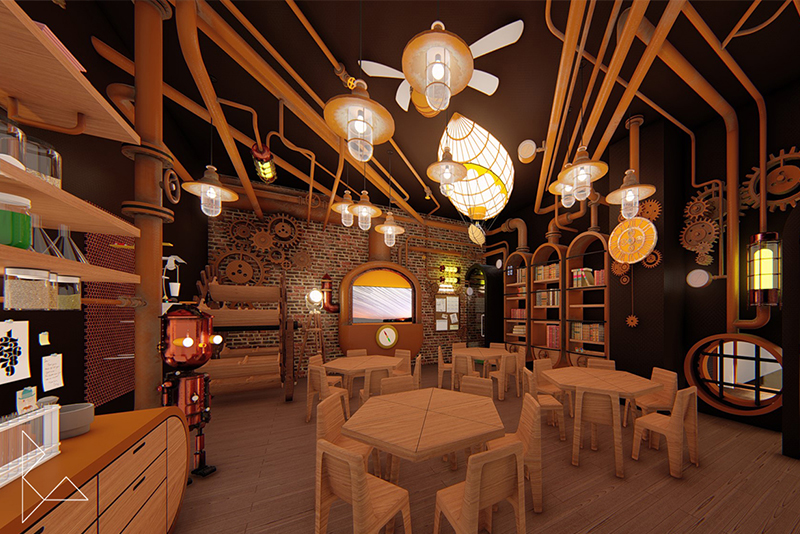 The Six Pillars of Learning 
A Rigorous 21st Century Discipline 
Through school and even the social network, students will achieve mastery across domains including science, math, and the humanities. They will also be encouraged to not only ask questions but also to seek answers and imagine solutions to problems by using systems thinking and the principals of human-centered design.
The World is Your Classroom
Students will be allowed to engage in learning experiences beyond the classroom and the school. They might be able to learn at home, at the park and even on the street. This gives them opportunities to use the world as a testing ground for their innovations and ideas.
A Diverse Team of Experts
Students will learn under the wing of facilitators and lifelong learners who combine their domain expertise with a passion for teaching and a bit of fun. The students will also be given an opportunity to learn from an exemplary community of experts, partners, and educators.
Play-based
Students will find themselves in fantasy worlds filled with adventure and quirky characters as they engage in skill-building missions. Through this, learning is made more immersive, motivational, and fun!
Interest-driven
Students are encouraged to pursue their interests and passions in meaningful ways and achieve mastery by advancing at their own pace.
Focus on Tech & Innovation
By being immersed in emerging technological contexts such as games, virtual reality, and geo-tagged data among others, students will be able to understand the affordances of technology and create purposeful applications in real-world contexts.
A typical day in the school involves kids having daily huddles and engaging in missions and adventures as they immerse themselves in stations designed specifically for dramatic and sensory play. There is also an art center, a math and science center, a media center, a library, and a maker space in the preschool.
These interactive learning activities allow kids to be in an environment that fosters creativity and innovation.
Kids are also encouraged to immerse themselves in a world of tech beyond the screens of their gadgets. They will be taught how to complete tasks, develop toys, design games and understand the qualities and properties of technology and develop applications in a real-world context through play.
Ms. Lopez discusses the academy and its difference from traditional preschools
The Discovery Academy of Innovation is set to open their pre-school in January 2020 at KDC Plaza, 2212 Chino Roces Ave., Makati City. The school partnered with Buensalido Architects, a firm that also supports design thinking and takes up the challenge of design thinking in all their projects.
For more information, you may visit the Discovery Academy of Innovation's official website and Facebook page. You may also send your inquiries to justine.tajonera@sparklelab.ph.
---
Images courtesy of the Discovery Academy of Innovation. 
You might also like...